The pandemic has not only thrown our immune system into disarray but also has had a huge impact on our lives and work. The reliance on video calls was amplified several times when people had to work from home. To preserve your privacy, blurring the Zoom background is a smart choice.
If you're not just looking for ways to blur Zoom background, you also want to blur the background of your photos to highlight the photo subject or hide the cluttered background. Don't worry, leave it to us. Whatever your reason for blurring the background, we'll cover it in this article: a guide on how to blur background in Zoom and how to blur photo backgrounds online using a Photo Editor.
Table of Content
Enabling Virtual Backgrounds on Zoom
How to Blur Background in Zoom on Mac/PC?
How to Blur Background in Zoom on Mobile App?
How to Blur Background of Photos Online?
How to Blur Background in Zoom on Different Platforms?
Zoom is a program for remote video teleconferencing, and instant messaging that is widely used for working from home, teaching from a distance, etc. It is available in several different versions and is supported for use on the desktop, and mobile. Next, we will explain in detail how to protect your privacy during Zoom video calls with simple settings, which make the background blur and keep your space private.
Enabling Virtual Backgrounds on Zoom
Before blurring the Zoom background, you need to enable the virtual background so that you can blur your background properly on your device.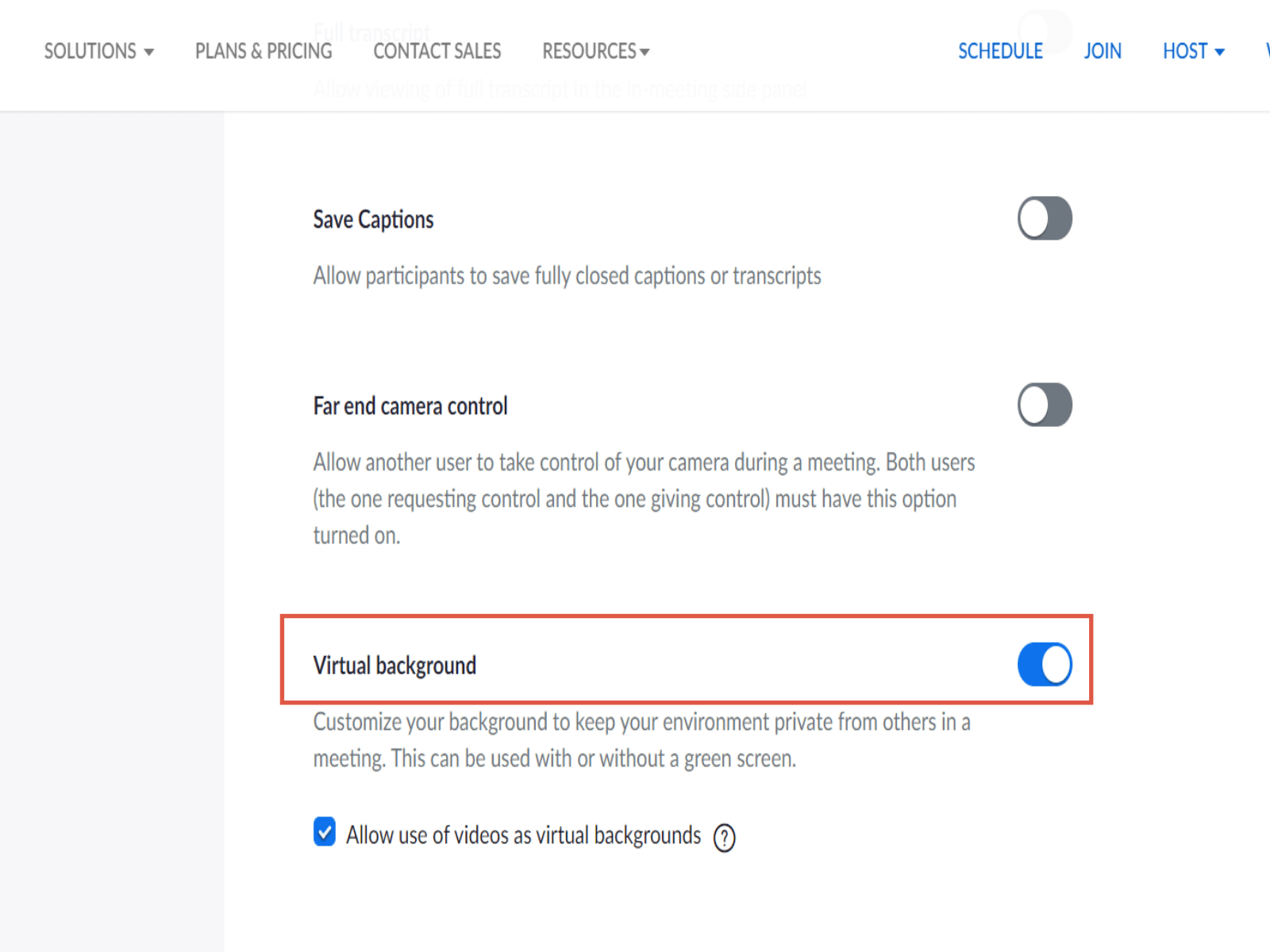 Go to Zoom's website and log in with your account.
After logging in, you will see the "Settings" option in the left panel.
Find the "In Meeting (Advanced)" section. It is near the bottom of the panel.
Turn on the "Virtual background". You will then see the Virtual Backgrounds option on your desktop and mobile apps.
How to Blur Background in Zoom on Mac/PC?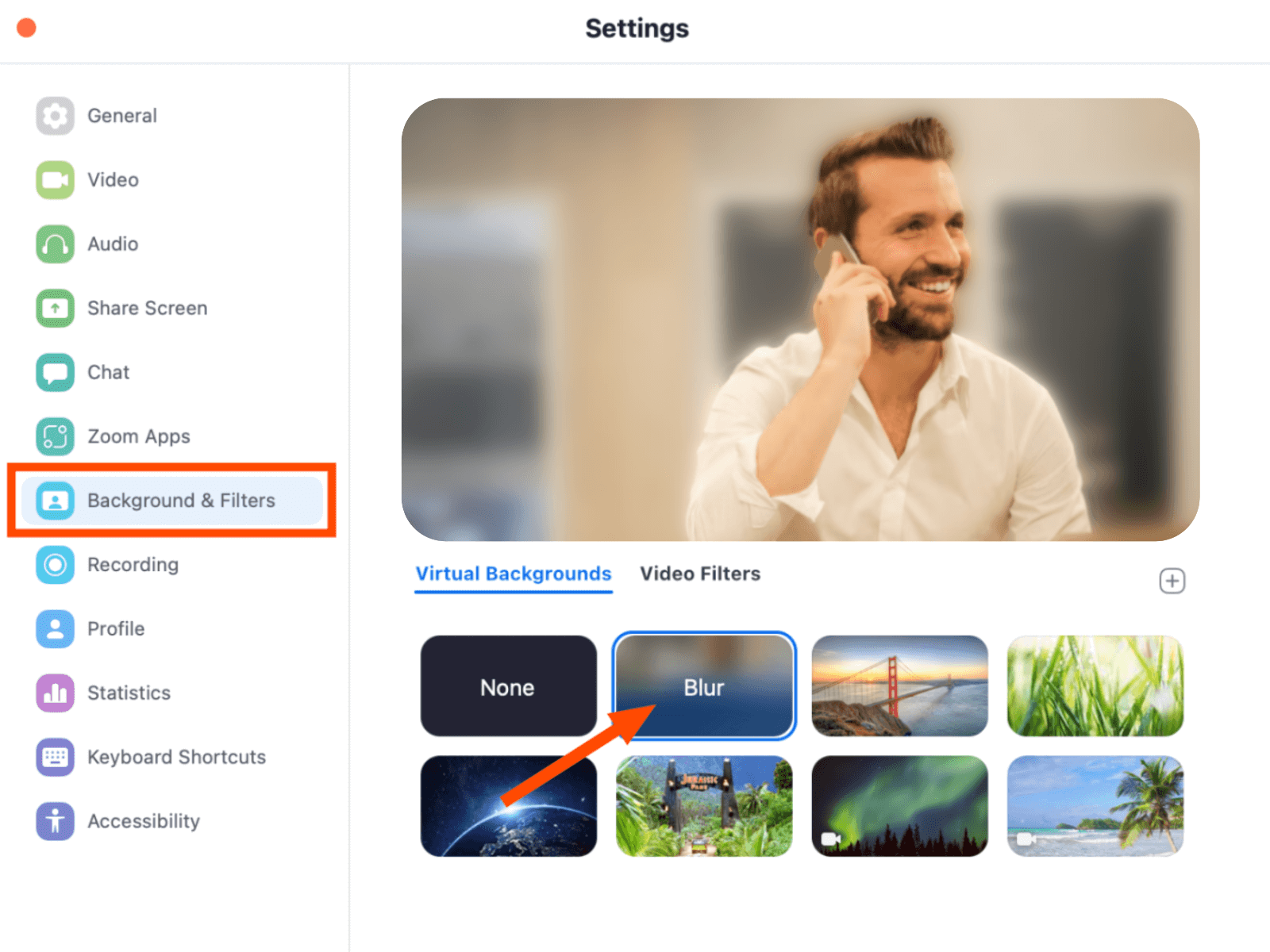 Blurring the Zoom background before a meeting:
Open the Zoom desktop application, currently available for Windows, Mac, and Linux.
Update the Zoom application. Update the application in time to ensure you have the latest features. If you don't update Zoom in time, you may not find the option to blur the background. It is easy to do so: Click on your profile photo in the upper right corner. then click Check for Updates.
Let's get into the setup. Click on your profile photo, it is in the upper right corner of the page. Then open Settings.
Click the Background&Effects option. This option might instead be known as Background&Filters in some versions.
Click the Blur option to make the Zoom background blurry.
These are steps to blur the Zoom background before the meeting, but if you're already in the meeting but forgot to blur your background, how can you do that?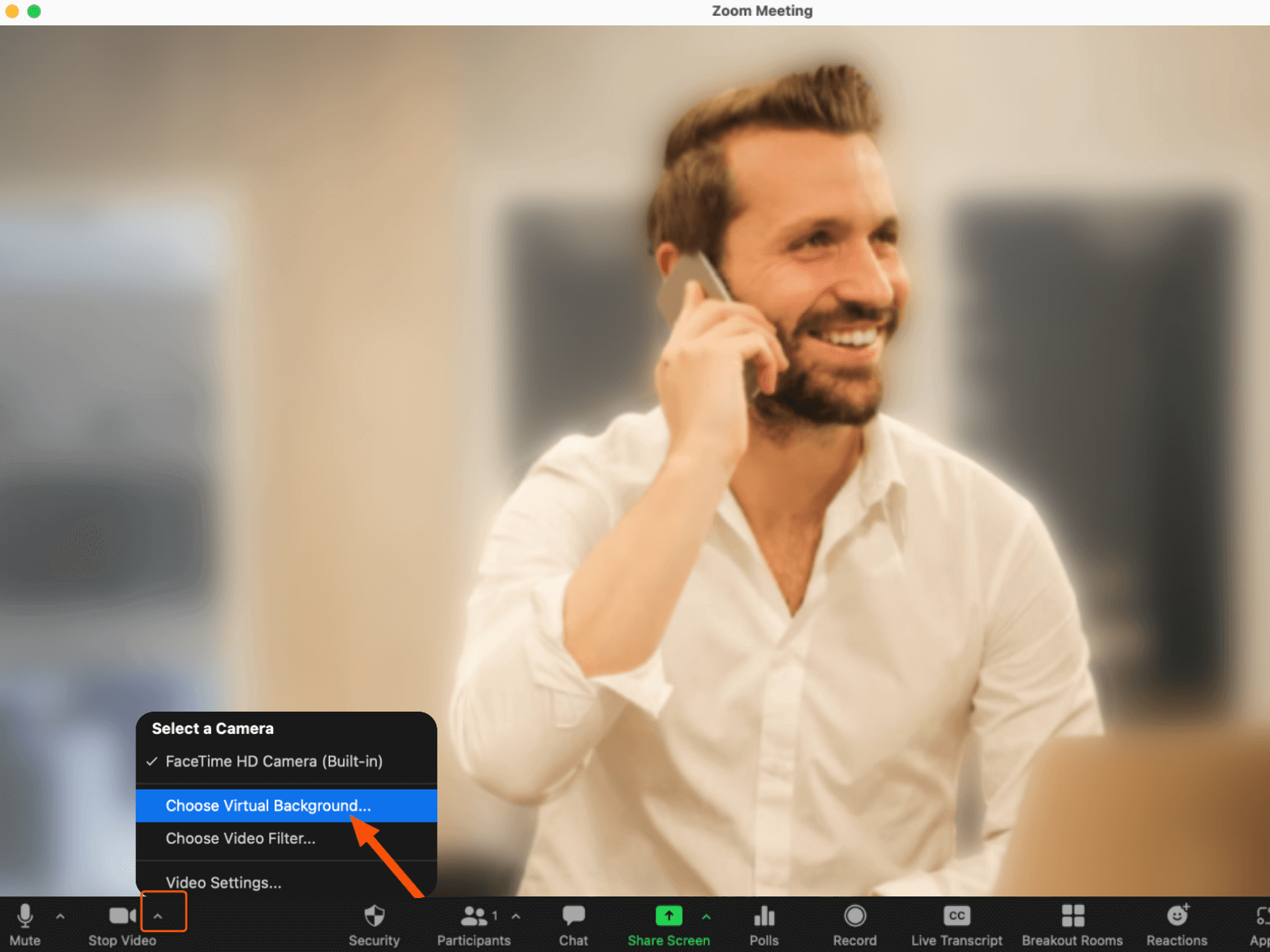 After joining a meeting, move your mouse to make the menu bar appear at the bottom of the Zoom meeting screen.
Click the Video button used to start or stop a video on Zoom.
Next to the Video button, click the up arrow and you will see several options, one of which is "Choose virtual backgrounds", click it.
You will see the same interface as the settings menu we just showed, and blur your background similarly.
How to Blur Background in Zoom on Mobile App?
What if you need to have an urgent meeting but only have your phone and no computer with you? You can also use Zoom's mobile app to set up a virtual background. But unlike the desktop application, you can't blur the background before the meeting, you can only blur your zoom background after joining the meeting.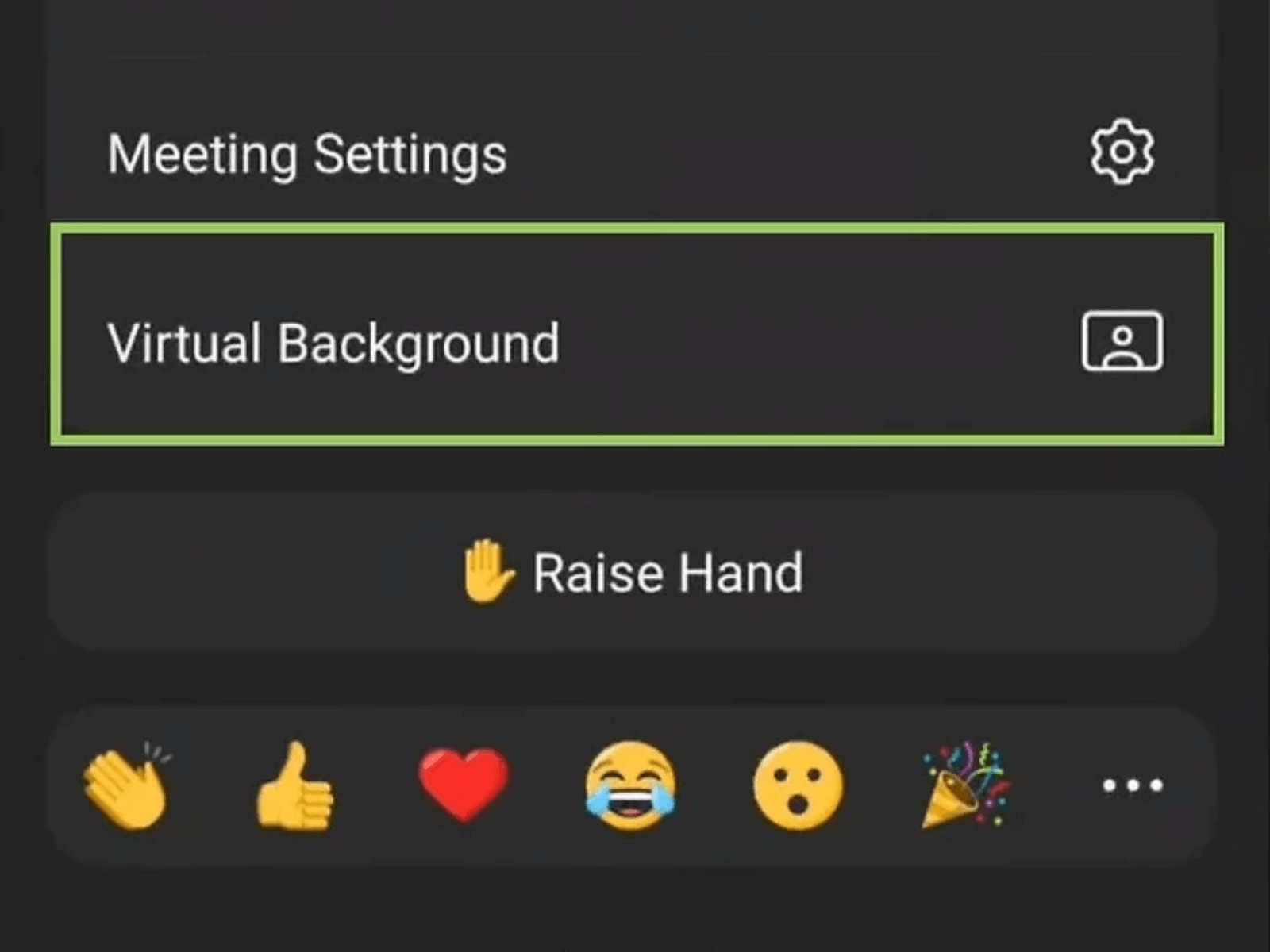 Open Zoom, and join a meeting.
If you don't want others to see your surroundings immediately when you join the meeting, just join the meeting with your camera off. Please go to the "Turn Off My Video" and switch to On before a meeting.
Tap the More option, you can see it at the bottom-right corner of the screen.
Tap the Virtual Background. (In some versions, it is named Background and Filters.)
Tap Blur. You will see that your background will be instantly blurred and will not affect the clarity of your face.
When taking portraits with a camera or phone we usually use portrait mode, which will blur the background to highlight the portrait. What if you forget to use portrait mode to shoot and you find that your photo has a messy background, how do you quickly fix it by blurring the background?
Fotor - Online Photo Editor