Here with Fotor app, photo editing like removing background, add sticker to the photo or even create your unique photo is just a piece of cake. With AI, Fotor can remove background from picture automatically and accurately.

Key features
1. Powerful AI background remover for any image. Fotor's AI background eraser can automatically detect the subject at once from any photo, remove background in smooth cutout way without any manual work.
2. Remove backgrounds 100% automatically with one click. With AI technology, it's easy to deal with hair, animal fur or any complex edges in a few seconds. Save your time and energy to make high quality transparent PNG background or add the white clear background to photo. Try Fotor free background remover app.
Pros:
Remove background instantly
Other various editing tools
Cons:
Photo size limited (<20MB)
And still you can unleash your creativity with this image by keeping editing your image with tansparent png background. Here in Fotor, besides all kinds of photo editing features such as change background, add photo filters, text, and stickers, create pohto collages and more. It also provide bunks of photo editing materials for you to design and create.
Background Eraser - Professional Background Remover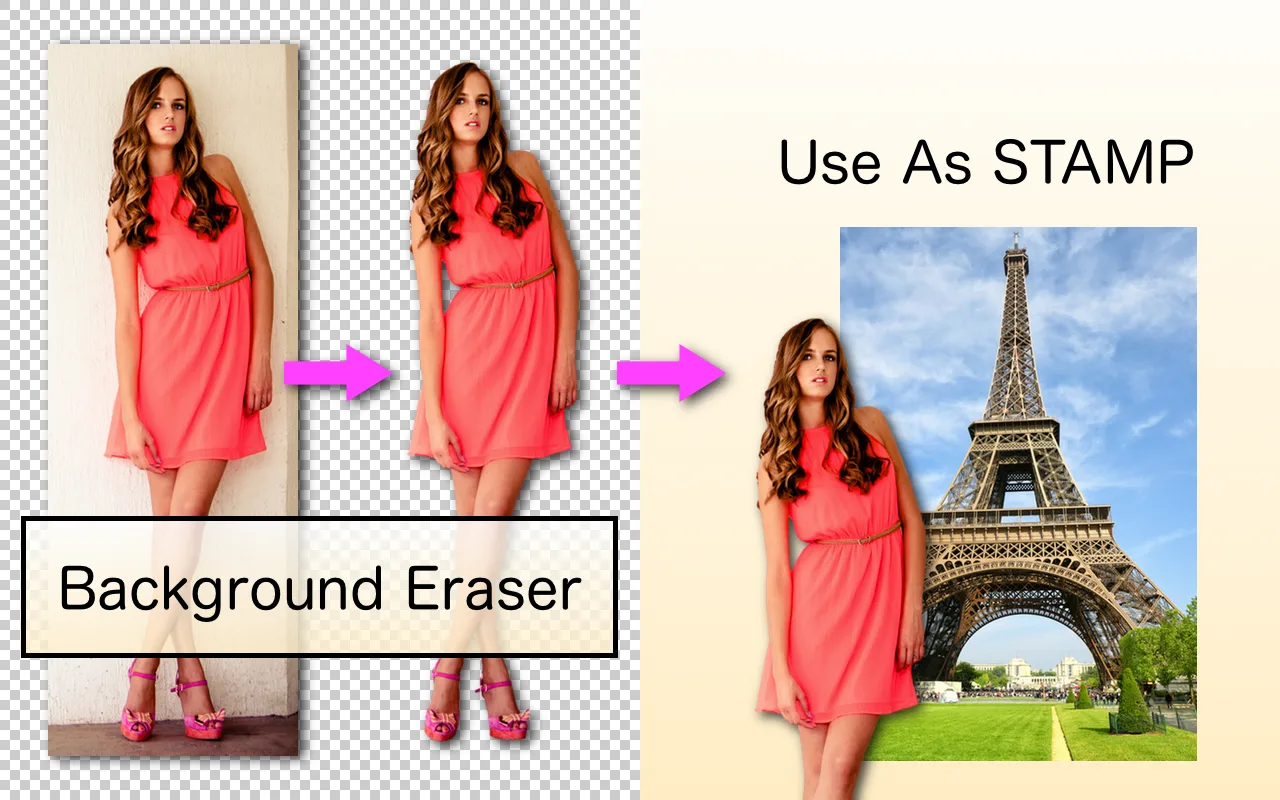 Background eraser is very simple and easy to use because you just need to click its AI button and the unwanted background of your image will be removed automatically. In Background Eraser, it's easily to erase background of your image, refine the edges, and change the background in photo with a few clicks. And it's for free!
Key features:
1. Powerful editing app with AI technology. Background Eraser is an app that help users to cut out background of images easily and quickly and make your image background transparent in seconds. Powered by AI technology, it can recognize and delete background from image automatically.
2. Magic auto mode. Background Eraser is a background removal app. Users can cut out any unwanted background with the Magic Mode quickly and easily
Pros:
Supported by the latest AI technology
Lightweight app to download
Equipped with other photo editors
Cons:
Annoying adds during the usage
The Auto Eraser tool may not work sometimes
As a professional background remover app, Background Eraser works well in background removal. Besides, it can also provide some other photo editing tools, but honestly speaking, these tools are limited compared with other photo editing apps.
Remove.bg - Background Remover for Beginners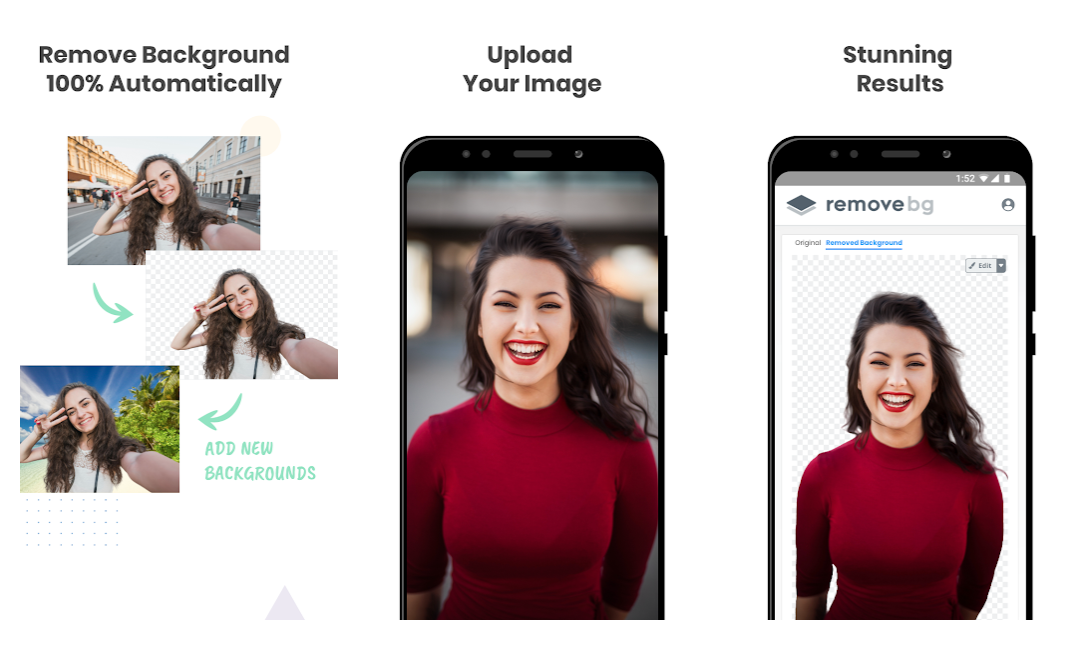 Remove.bg is also a great and professional automatic background eraser app that can help you to remove background within seconds.
Key features:
1. Remove backgrounds automatically in a few seconds with one click
With its clever AI technology, Remove.bg can help you remove the unwanted background quickly whether it is a solid color background or not.
2. Stunning quality
Remove.bg can give a stunning result when users are removing the background with its products. Whether you're cutting out portrait with feathery hair, Remove.bg deals with the details well. With its professional AI, Remove.bg works fast.
Pros:
Cons:
Sometimes you need to take care of the details manually
Limited photo editing tools
Anyway, as a professional background removal app, it allows users to delete background easily. Like Background eraser, it just has limited other photo editing tools and design materials for users to create.
Picsart - User-Friendly Background Remover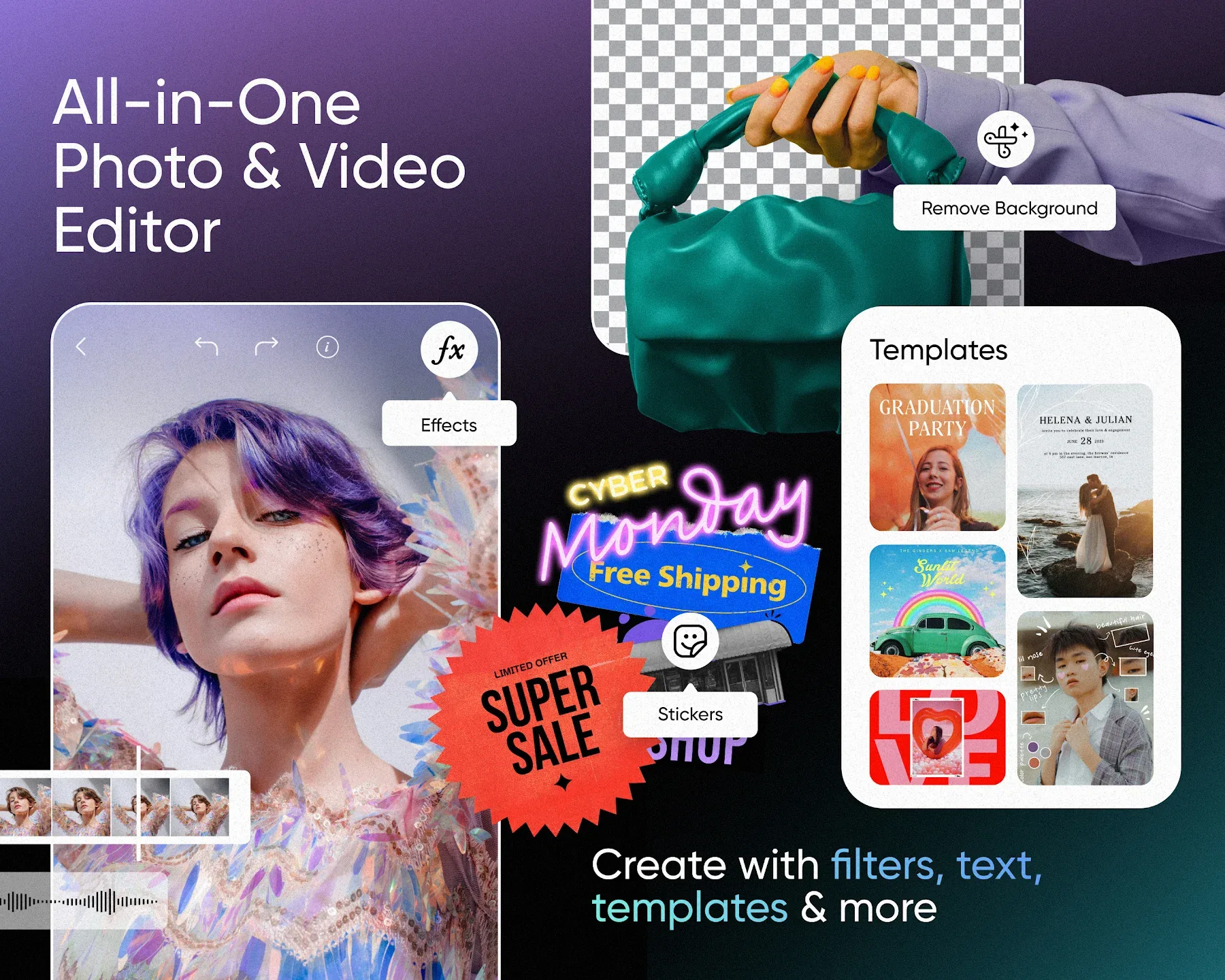 If you need an app that can cut out the background from even the most complex images, then you should have Picsart as your choice. With AI technology, the Picsart Background Remover automatically outlines the background of your image and removes it. And it can cut out background with complex edges.
Key features:
1. AI background remover. With AI technology, the Picsart Background Remover can recognize the background of your photo and cut out the object automatically in a few seconds. Besides, users can keep editing with the photo.
2. Professional eraser tool. When it comes to the images with complex details like hair and animal furs, Picsart can deal with them easily with its professional background eraser tool.
Pros:
Various image editing tools
Cons:
It may crash down sometimes
Annoying ads during usage
Picsart app is popular app available in the Play Store and App Store, with over 500 million downloads. Besides background removing, Picsart also provides other photo editing features, including crop, stickers, filters, effects and more.
PhotoRoom - Powerful Background Remover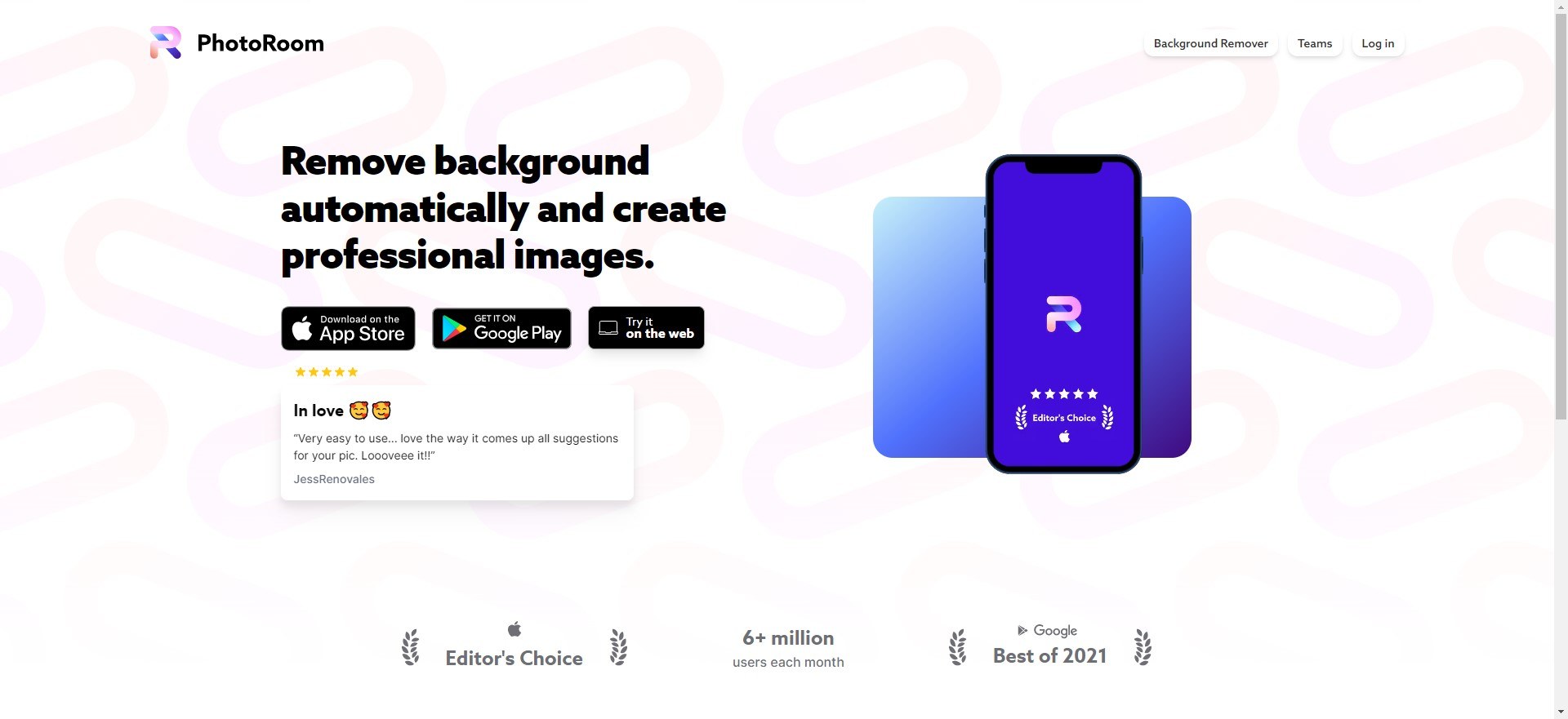 PhotoRoom is another background remover app that goes easy with background removal. With PhotoRoom, things get solved easily.
Key features:
1. Powerful AI background remover
Powered by AI technology, Photoroom allows users to remove cakground automatically and accurately. It supports all image dimensions and aspect ratios, and your image format can be PNG or JPG.
2. Available for PC & mobile
PhotoRoom is a bg remover app for PC and mobile devices like Android and iOS. With PhotoRoom, you can unleash your creativity by changing image background and share it on other social media.
Pros:
Various image editing tools
Cons:
Annoying ads during usage
It may not work sometimes
Anyhow, in PhotoRoom, you can make any adjustment easily and efficiently. And you can keep creating and designing after you've get your image background transparent with the photo editing tools that PhotoRoom provides.
Tips for Using a Background Remover App to Get the Best Results
There are a number of great and free background remover apps available for download, and most of them are very easy to use. If you're looking to how to remove background from image and want the best results possible, here are some tips that can help you out.
First, make sure that your image is high quality and has a lot of detail. Second, use the automatic selection tool if available - this will make it much easier to select the correct area to remove. Finally, be patient and take your time - removing the background from an image can be a bit tricky, but with these tips you should be able to do it easily. Give it a try!
Conclusion
Above are the 5 background remover apps that can help you remove background from picture free. All these apps work based on powerful Artificial Intelligence (AI), thus they can provide you with the best results when you are removing backgrounds with them. Hope these background remover apps can help you, and if you have something to tell, just comment and share with us!