How to Make Instagram Reels: Ultimate Guide in 2023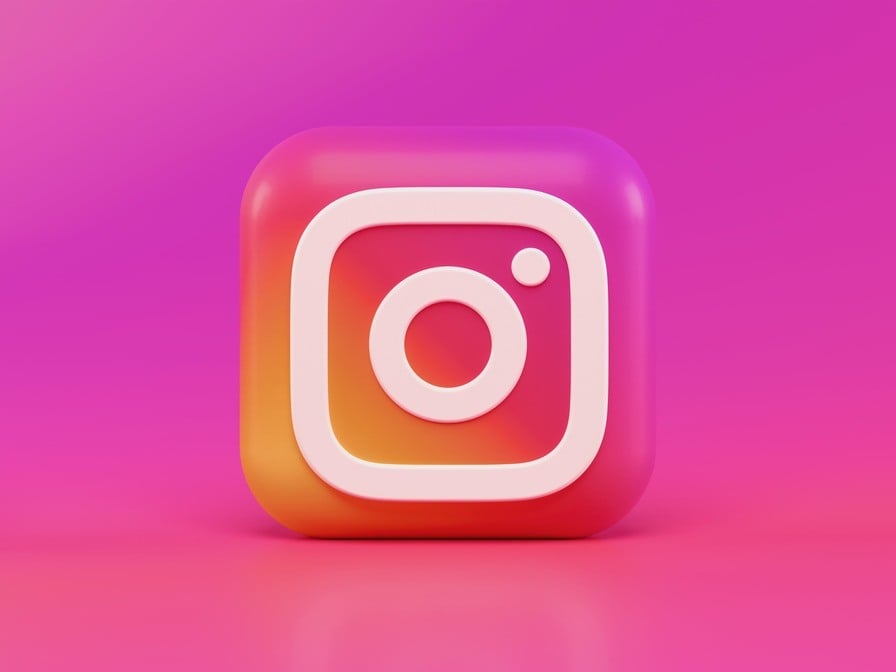 Research shows that users are more engaged with video posts. To that end, Instagram has launched Instagram Reels. It is used to create, discover and share short and funny videos on Instagram. Use Instagram Reels to gain new followers, promote products and services, expand your reach, increase engagement, and more.
However, creating great Reels on Instagram is very difficult. A lot of skill, experience, and authoring procedures are required.
This article is a comprehensive guide on how to create Instagram Reels. In addition to introducing the creation steps, it includes design tips and download steps, etc.
What Are Instagram Reels?
Instagram Reels are short, full-screen vertical videos. They're usually light-hearted, fun, engaging, and playable on infinite scrolling.
Instagram Reels can record and edit video clips for 15 to 60 seconds. They come with many unique editing tools and an extensive library of soundtracks (including everything from popular songs to pieces of viral content from other users). In addition to sound, Reels can contain multiple video clips, filters, subtitles, interactive backgrounds, stickers, and more.
Instagram Reels is a new way to create short and funny videos. You can share them with your friends or anyone on Instagram. For business and casual users, using Reels can showcase products, make announcements, get creative, and have fun. They are very helpful in extending your reach and increasing brand engagement.
Unlike Instagram Stories, Instagram Reels don't disappear after 24 hours. Unless it is removed.
In addition, Instagram Reels also recommends relevant videos to people based on their interests, making it attract more people. At the same time, the released Reels can be accessed by a wider audience.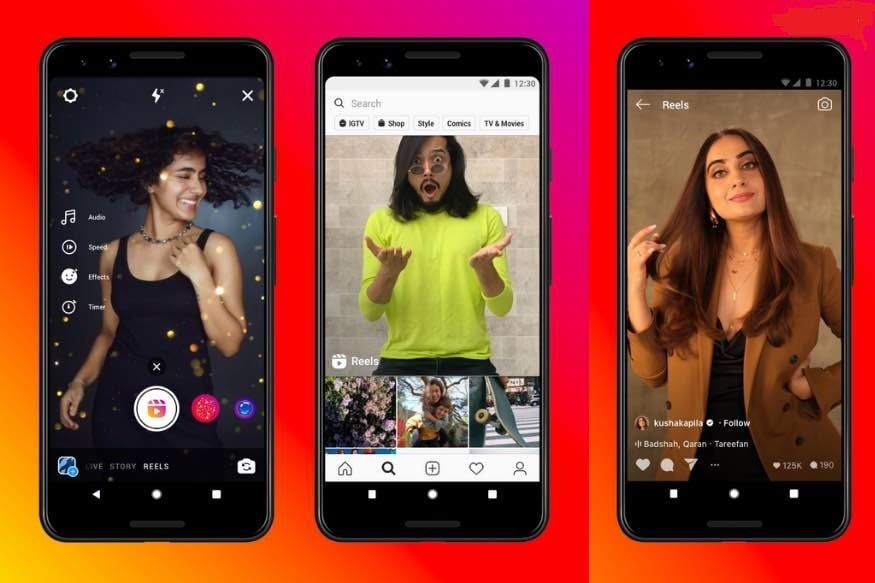 How to Create an Instagram Reel With Video - For Beginner
Creating Reels is easy, just follow the steps below.
1. Visit Instagram Reels
There are three ways to help you create and access Instagram Reels.
1) Open the Instagram app. Find Reel in the tabs by clicking the plus button in the upper right corner of the screen. Click to open the Reel camera directly.
2) Open the Instagram Stories camera. Swipe left. Select Reel in the bottom options to open the Reels editor.
3) If you are already in the Reels player, click the camera button in the upper right corner to create a Reel.
2. Record or Upload Video Clips
There are two ways to create a Reel. One is to record directly with the Reel camera, and the other is to upload the video clips you have taken from your phone's photo album.
1) Record video with a Reel camera
Set the duration of the video before recording. By clicking the "Length" button on the left panel, you can create 15, 30, and 60-second reels as needed.
Set the timer on the left. There will be a countdown before the recording starts.
Press and hold the recording circle in the middle of the screen to record a video within the Reels app.
2) Upload video
Click the square icon in the bottom left corner of the Instagram Reel editor to upload. (There is a plus key on the icon). There you can upload your already shot video and start editing.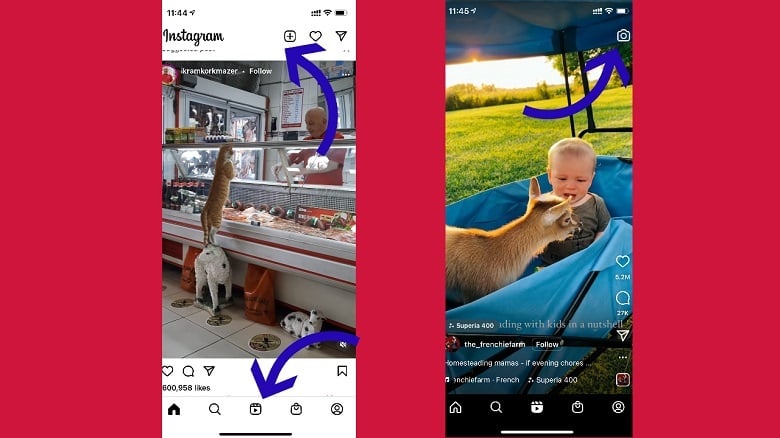 3. Edit Your Reel
Once you've recorded or uploaded your video, you can edit it using the creative tools built into the Reels editor.
1) Click the music icon button to add music from Instagram's music library to your video. You can find your favorite music through the search box. Once you've selected the inserted music, you can also choose which part of the song you want to play.
2) Add AR effect. Clicking the star icon opens up various effect options. Here's a selection of video effects created by Instagram and creators around the world, from subtle filters to hilarious animations.
3) Set the speed and layout. You can slow down or speed up the playback of the video. By adjusting the layout, you can also add multiple recordings to a frame.
4) Add text and stickers. In the preview section, you can find more tools, such as adding text, adding stickers, adding voiceovers, etc.
4. Publish Your Reels
Once set up, write a catchy title for your Reel. Then tap the "Share" button at the bottom of the screen. You can publish your Reel immediately.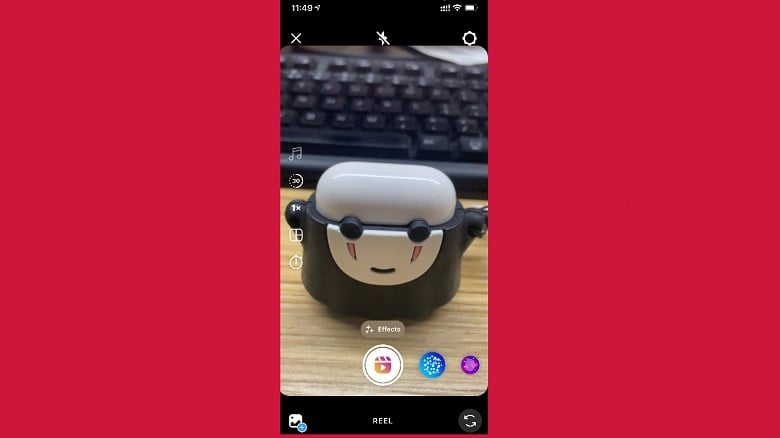 How to Create Instagram Reels with Photos
Not only can you create an Instagram reel with a video, but you can also create it with one or more pictures. Here are the detailed steps to create a scroll with photos:
Open the Instagram app on your phone, tap the "+" button in the upper right corner, and find the Reel tab.
After opening the Reel editor, click the icon with the + sign in the lower left corner. The system will open your phone photo album.
From there, select as many images as you want to use to make Reel. Before uploading those photos, you can use Fotor's photo editor to adjust your pictures.
After selecting pictures, you can adjust the playback time of each picture by dragging the slider below. 1-5 seconds.
Click the "Add" button, then the "Audio" button to add suitable music to your Reel.
Additionally, by clicking the "Preview" button, you can also add text, effects, voiceovers, and stickers to your reels. At the same time, you can also see the final effect of your Reel.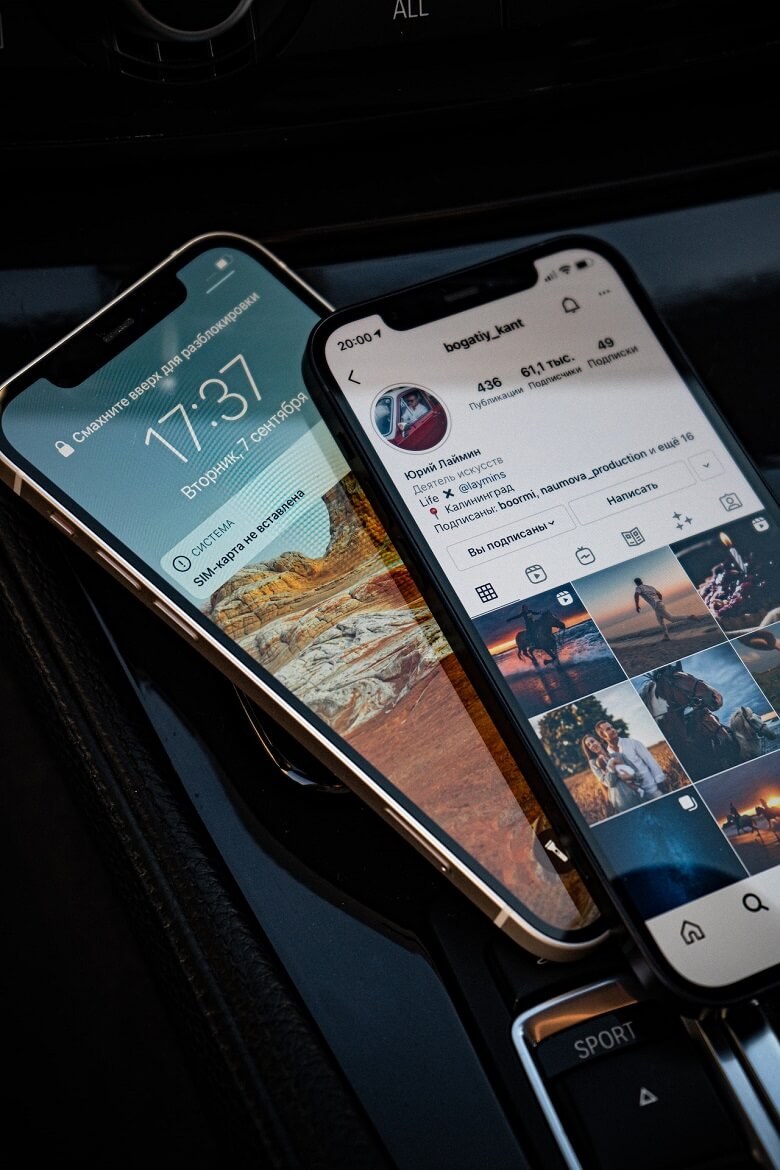 Tips for Making Viral Reels to Boost Business
Instagram users are spending more and more time watching video content on the platform. Using Instagram reels can get more impressions and reach, attracting more viewers.
By creating Instagram reels, businesses can enhance their Instagram marketing activities, increase brand awareness, and better promote new products. To achieve these, businesses need to create innovative and entertaining videos.
1. Use an attractive opening. A reel has only eight seconds to grab the user's attention. If the beginning is not good enough, users will quickly scroll. Simple and important information can be placed at the beginning to keep the audience watching. It can also be tempting to stay with the clip's beat setting.
2. Add your branding elements to your reel. Including information about your brand in your video can promote your brand quietly. Make the audience more familiar with your brand. You can put your company logo in the upper right corner of the video and create videos related to your brand colors. Or you can also include your company's name in your title.
3. Shoot light and fun content. Instagram Reels is great for sharing entertaining, educational, and inspiring content. Combining product promotion with light-hearted fun can attract a larger audience.
4. Use pop music. Viral pop music can resonate better with audiences, and can also make them stop swiping their fingers and watch your Reel.
5. Insert a call to action. Insert a call to action in your video to drive more engagement with your audience, such as clicking on a link in your profile, following your account, or viewing other content.
6. As you know, quantitative edge causes qualitative change. So, spend your time to prepare the reel contents and schedule instagram reels with tools. Planable is a social media tool that allows scheduling Reels and we have a blog post about it, here. Another great social media tool that allows you to schedule and auto-post Reels from your desktop is Hopper HQ. You can easily plan your Instagram reels content ahead of time and create a beautiful Instagram feed with the reels grid planner.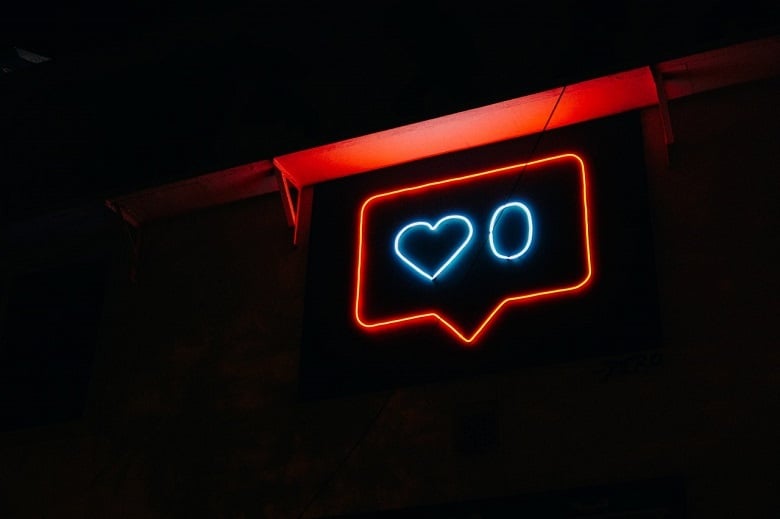 FAQs
How to Download Instagram Reels
If you are downloading a reel created by yourself, you can directly enter the reel editing page and click the download option to download it. Or you can directly find the scroll you need to download and click the button in the lower right corner. Then you can save. You can view the downloaded scrolls in your photo album.
If you want to download someone else's Reel, you'll need to use a third-party downloader such as InstDown or InSaver. You can also use the screen recording tool that comes with your phone to record to save your favorite Reel.
Can you Post Reels from Your Desktop PC?
No. Currently, only the mobile phone supports the Reel function.
Summing Up
Instagram Reels is a goldmine for helping you grow your following and your brand. It is very important to make attractive scrolls. This article covers everything you need to know, from how to make scrolls on Instagram to giving advice on how to make scrolls. Start your Reel now.