Available:
Windows/macOS/IOS/Android
Pros:
Easy to use interface; Good for beginner
Excellent image quality and accuracy
Various image generation styles to choose from
Text-to-image and image-to-image conversions
Built-in image editing tools
Cons:
Fast generation mode is fee-based
Pricing:
Krita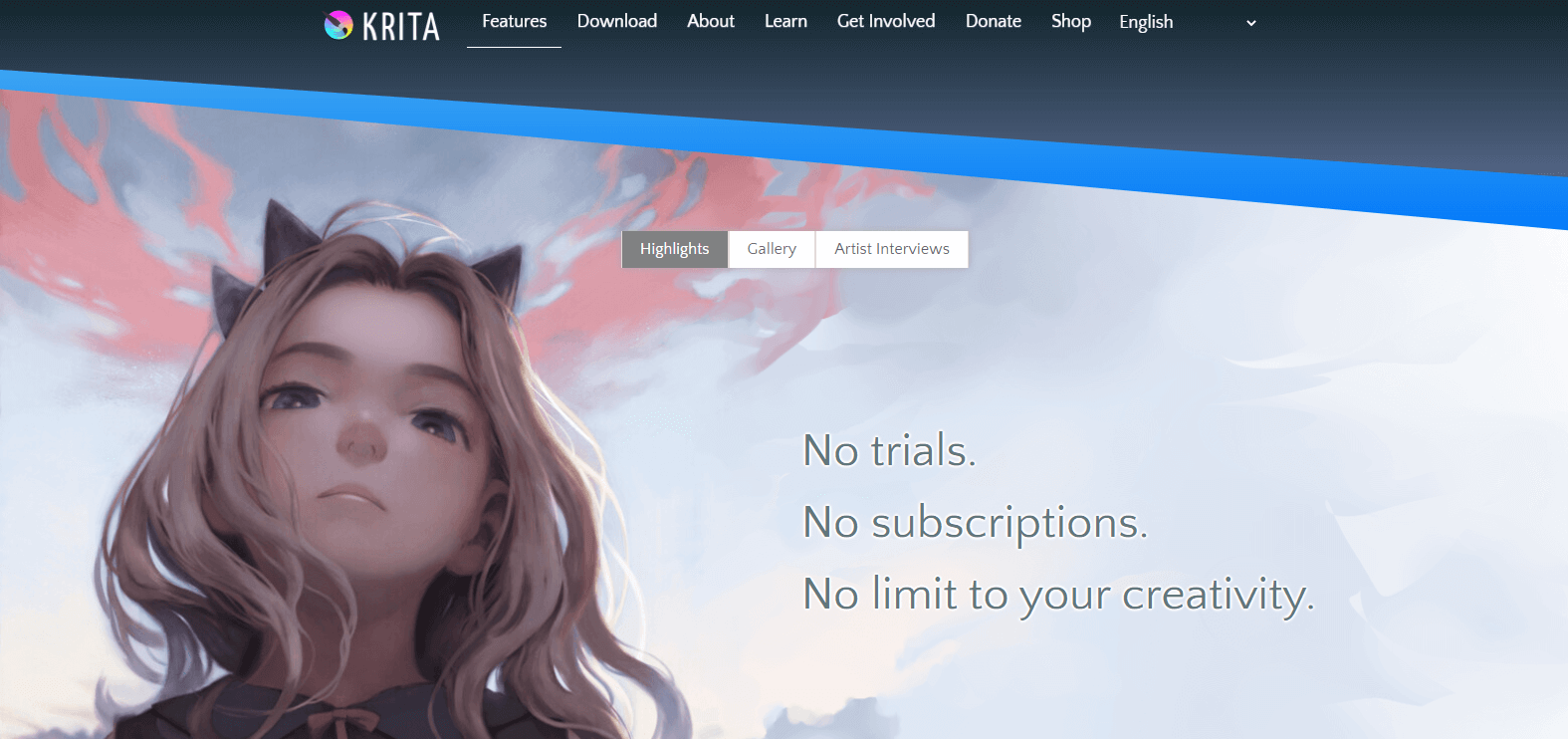 Krita is a free and open-source drawing software that has gained popularity among digital artists. It boasts an impressive set of tools and features, making it a viable alternative to expensive paid software. Krita supports a variety of brush engines, offering a wide range of brushes and textures to choose from. It also provides advanced layer management, animation capabilities, and customizable interface options. Whether you are into digital painting, concept art, or illustration, Krita is a reliable and robust choice for your artistic endeavors.
Available:
Windows/macOS/Linux
Pros:
Lots of free educational resources.
Massive collection of brushes.
Available for windows, mac, and Linux.
Cons:
Pricing:
Inscape

If you are looking for a free and powerful vector graphics editor, Inkscape is an excellent choice. As a paint tool, it enables artists to create scalable vector artwork with precision and versatility. Inkscape supports various advanced features, including node editing, path operations, and text support. It also allows import and export of popular file formats, making it compatible with other software. Whether you are designing logos, icons, or illustrations, Inkscape provides a comprehensive toolkit for vector-based artwork.
Available:
Windows/macOS/Linux
Pros:
Drawing, Pencil, Pen, and Calligraphy tools
Supports multiple file formats
SVG format file editing and generation
Cons:
It can be used for creating vector graphics only.
Do not support CMYK color mode.
Pricing:
Adobe Illustrator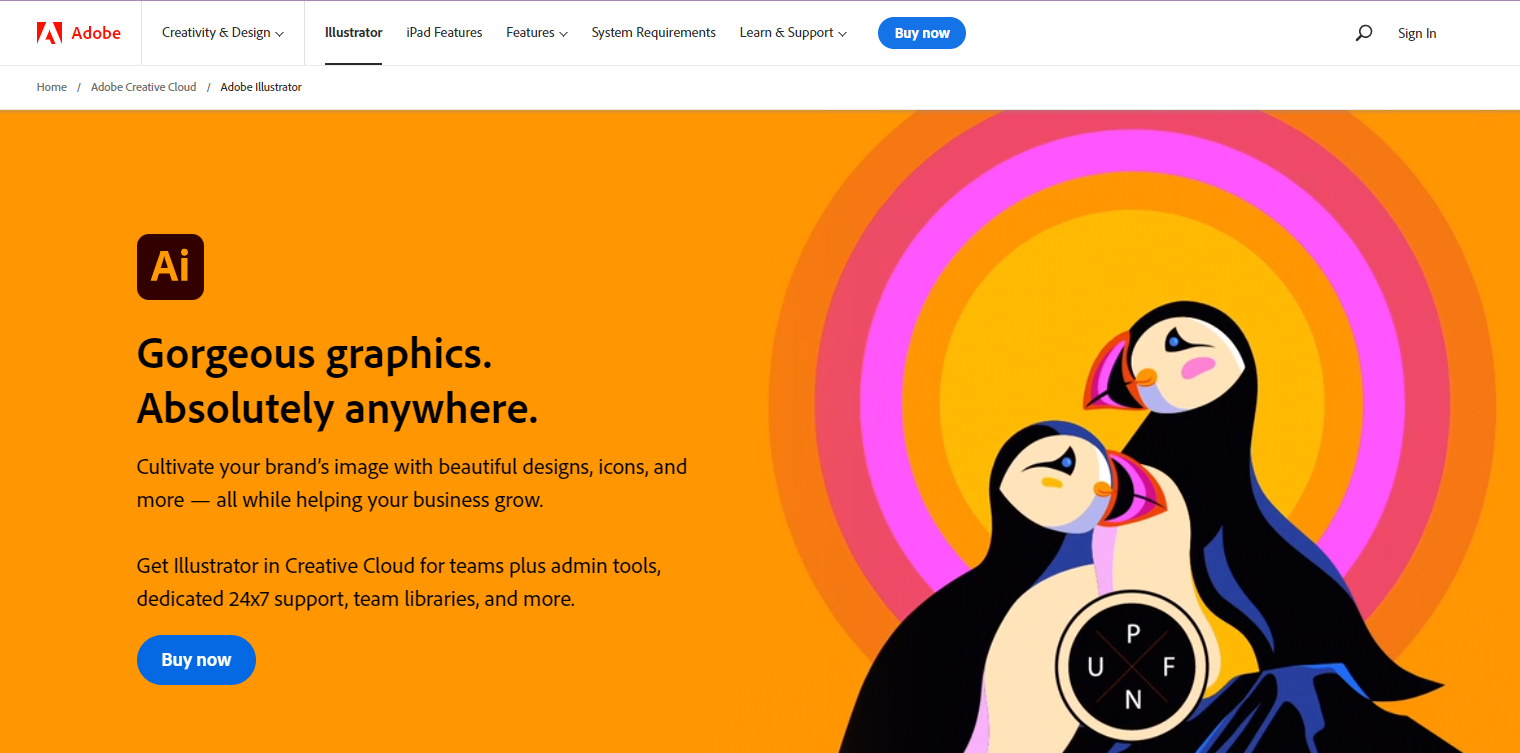 Adobe Illustrator is a professional-grade drawing software widely used by designers and artists. While it comes with a subscription fee, it offers an extensive set of features and integration with other Adobe Creative Cloud applications. Adobe Illustrator excels in creating vector-based graphics, providing powerful tools for precise drawing, typography, and image editing. It supports seamless integration with other Adobe products like Photoshop and InDesign, allowing you to work seamlessly across different platforms. If you are looking for industry-standard drawing software with advanced capabilities, Adobe Illustrator is a top choice.
Available:
Windows/macOS/iPad
Pros:
It is a versatile software for digital artists.
Offers multiple exporting options.
An incredible tool for image tracing.
Cons:
It occupies a lot of disk space.
It's not beginner friendly.
Provide minimal support for raster graphics.
Expensive CC monthly subscription when you need only Adobe Illustrator.
Pricing:
Artweaver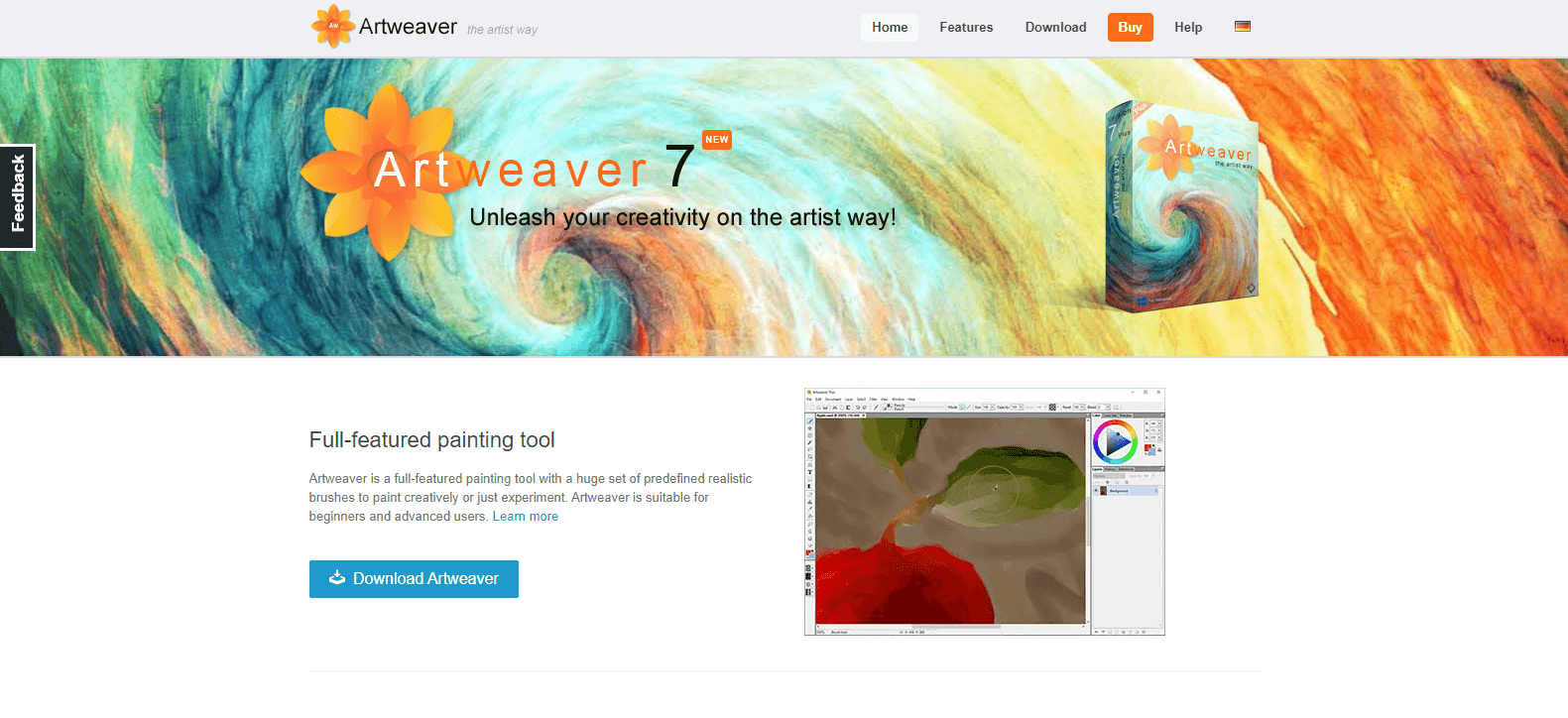 Artweaver is a feature-rich drawing software that caters to both beginners and advanced artists. It offers a wide range of realistic brushes, simulating various traditional art mediums such as pencils, oil paints, and watercolors. Artweaver provides a user-friendly interface and intuitive tools, allowing artists to create stunning digital artwork. It also supports layers, filters, and customizable brushes, enabling artists to unleash their creativity and experiment with different techniques.
Available:
Windows
Pros:
Provides tools for raster paintings.
Provides plug-in support.
Plus edition is affordable.
Cons:
Available for Windows users; no mac OS version is available.
Do not support open-type fonts.
The interface is outdated.
Pricing:
Artweaver Plus retails for €34
Affinity Designer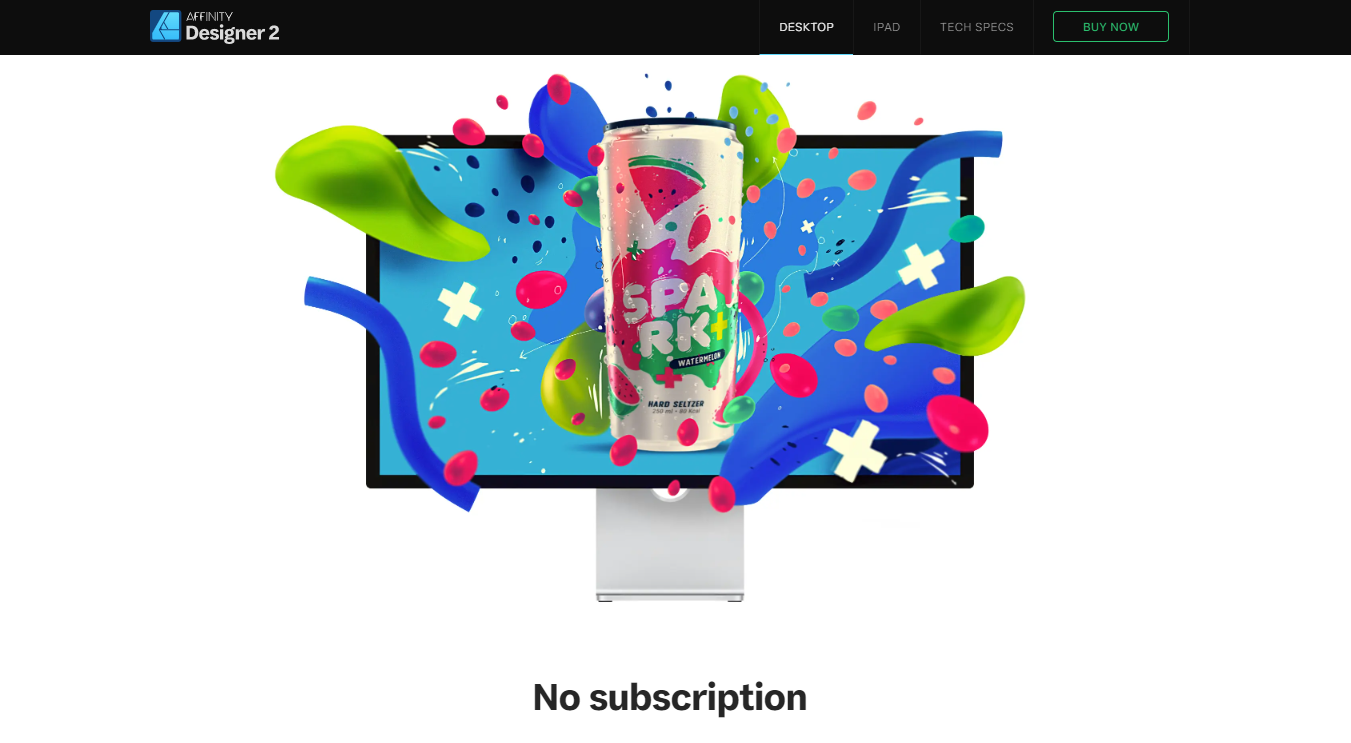 Affinity Designer is a professional drawing software known for its precision and speed. It provides a robust set of vector editing tools, allowing artists to create detailed and scalable artwork. Affinity Designer supports advanced features like non-destructive editing, advanced typography, and seamless PSD file compatibility. It also offers a flexible and customizable workspace, enabling artists to tailor the software to their specific needs. Whether you are working on illustrations, branding materials, or user interfaces, Affinity Designer offers a comprehensive set of tools for your creative projects.
Available:
Windows/macOS/iPad
Pros:
It allows users to freely switch between raster and vector workspaces with just a single click.
It has a core engine that can take documents of any size or complexity and can easily handle even 1000s of objects.
Cons:
Pricing:
Procreate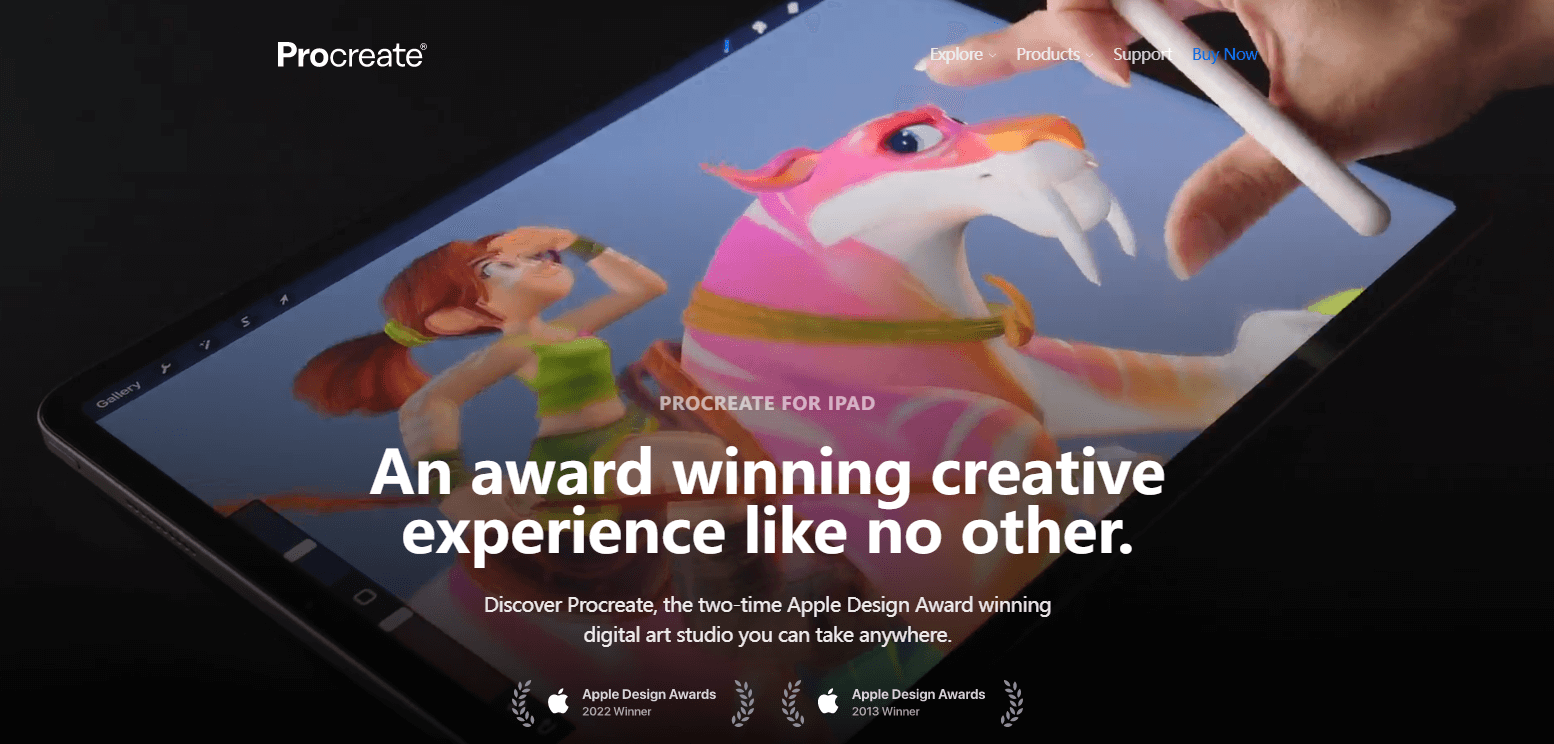 Procreate is a highly acclaimed one of the best drawing apps designed exclusively for iPad users. It has gained popularity among digital artists for its powerful features and intuitive interface. Procreate provides a vast collection of brushes, offering realistic textures and effects. It supports advanced layer management, customizable shortcuts, and various drawing assist tools. With Procreate, artists can create stunning digital artwork on their iPad, taking advantage of its touch-based interface and pressure sensitivity. If you are an iPad user seeking a professional drawing software, Procreate is a top choice.
Available:
iPad
Pros:
Has an intuitive user interface.
A vast selection of digital brushes, textures, and layer controls.
No in-app purchases are required for full access to features.
Cons:
Available only for iPad and iPhones.
Pricing:
Clip Studio Paint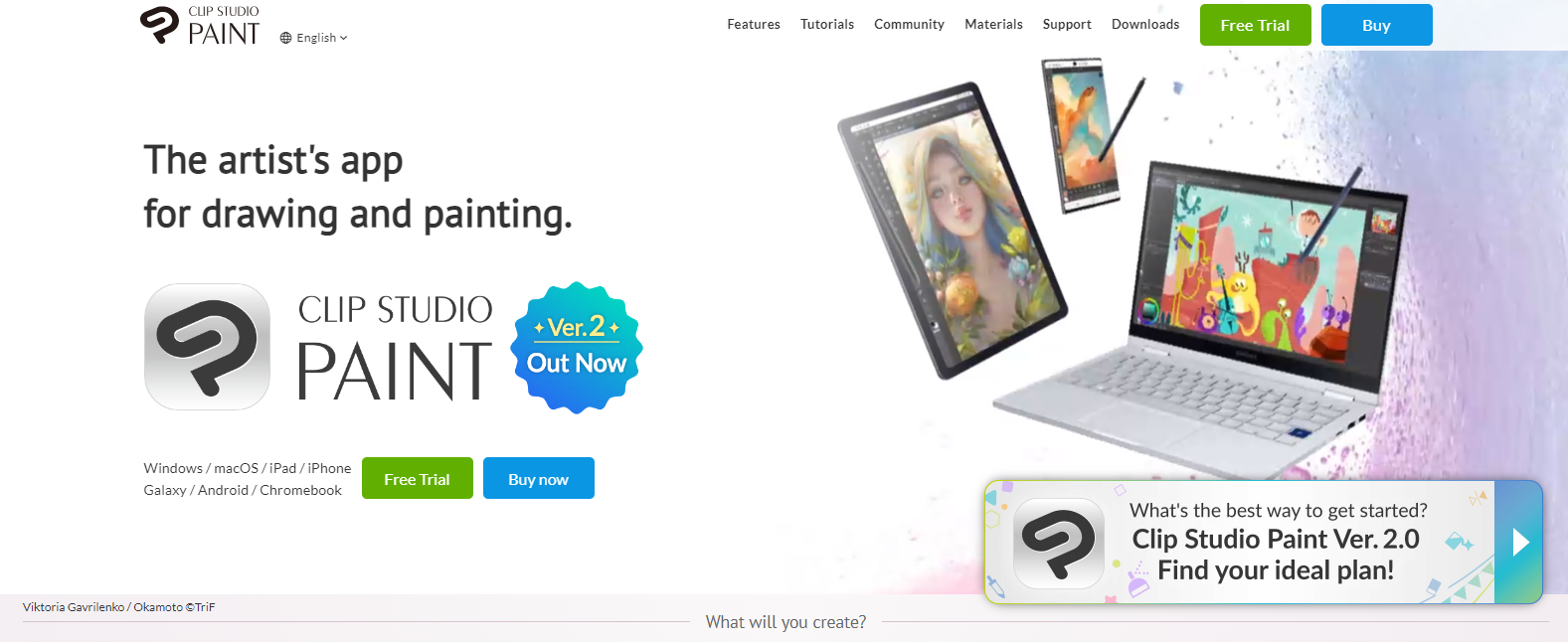 Clip Studio Paint, formerly known as Manga Studio, is a versatile drawing software popular among comic artists and illustrators. It offers a comprehensive set of tools and features tailored for creating manga and comic artwork. Clip Studio Paint provides specialized brushes for inking, coloring, and creating dynamic panel layouts. It also offers advanced features for 3D modeling, animation, and perspective drawing. Whether you are a professional comic artist or an aspiring illustrator, Clip Studio Paint provides the necessary tools to bring your artistic vision to life.
Available:
Windows/macOS/iPad/iPhone/Android/Chromebook
Pros:
Clip Studio Paint has advanced vector tools.
It has a wide selection of custom brushes.
Available for Windows, Mac, iPad, and Android.
It allows you to share your work on social media platforms easily.
Cons:
The Pro and Ex versions of Clip Studio Paint are expensive.
The user interface can be confusing for digital art beginners.
Pricing:
Clip Studio Paint PRO: $49.99
Clip Studio Paint EX: $219.00
Conclusion
In this article, we have talked about digital drawing and shares the eight best drawing software with you. From free software like Krita and Inkscape to professional-grade options like Adobe Illustrator and Affinity Designer, there is a drawing software suitable for every artist's needs and budget. So go ahead, choose the drawing software that resonates with you, and embark on your creative journey!