Metaverse is a three-dimensional virtual world that integrates multiple technologies. And it can give people an immersive experience and generate a mirror image of the real world. Moreover, it still empowers the development of the real world's economy. Thus, many technology giants are trying to make the sci-fi virtual world into reality.
Metaverse is the unstoppable trend of future development. It's not too late to step into the Metaverse field to gain financial profits. Below we will share how to invest in Metaverse stocks, and we also recommend the top 5 metaverse stocks that are worth buying.
How to invest in the metaverse?
The first thing you should know is that the metaverse is now in its initial stage and has a lot of potential for growth, but the risks that come with it are in proportion. At the same time, investing in the metaverse is also a behavioral activity with a speculative nature. If you are willing to grasp the development of the times and conform to the web 3 era, you can join the metaverse investment.
If you are willing to try to invest inside the metaverse within your own risk tolerance and investment amount, you can take a look at the investment options we have shared for you.
Invest in Metaverse Stocks: There are many ways to invest in the Metaverse, but the easiest way is to invest in metaverse stocks. Just like investing in stocks in the real world, you can simply do so by purchasing regular stocks of the companies. And by choosing to invest in metaverse stocks, you don't need to create a digital cryptocurrency wallet, which is relatively friendly for most new investors.
Invest in Metaverse Cryptocurrencies: If you have some knowledge of the metaverse, you must be no stranger to cryptocurrencies. Blockchain and crypto-assets are a necessary and integral part of virtual reality implementation. It is because cryptocurrency payments are relevant to the metaverse and are built on the familiarity of people with online payments that the opportunity for cryptocurrency payments in the metaverse is self-evident. Having a secure, traceable, and transparent payment method in an online virtual environment and ecosystem will be an important part of the future development of the metaverse, and cryptocurrency transactions offer a viable and time-tested way for individuals and institutions to do so with their virtual, traceable and real-time approach. So investing in cryptocurrencies is also a way to make a profit.
Invest in NFTs: NFTs are known as Non-Fungible Tokens. NFTs are, in the most basic sense, digital tokens that represent the ownership of an underlying asset. The decentralized nature of cryptocurrencies first became apparent in the form of NFTs, especially those with significant value, which can be used as collateral when borrowing the underlying asset, or as a promise to pay. Once the loan and interest are repaid, the user can reclaim the NFT. and with the explosion of NFTs in recent years, the value of the investment has risen.
Invest in a Metaverse Exchange-Traded Fund (ETF): ETFs, also known as Exchange Traded Funds (ETF), are open-end funds with variable shares that are listed and traded on an exchange. It has the characteristics of a closed-end fund that can be listed and traded and has the same liquidity as a listed and liquid stock. Combined with the ETF's operational feature, if an institutional investor has stocks in hand but is bearish on the stock market performance, he can sell ETFs in the form of a securities meltdown to do the reverse operation to reduce the amount of cash loss in hand. Therefore, choosing to invest in ETFs is also a relatively safe way.
What Is a Metaverse Stock?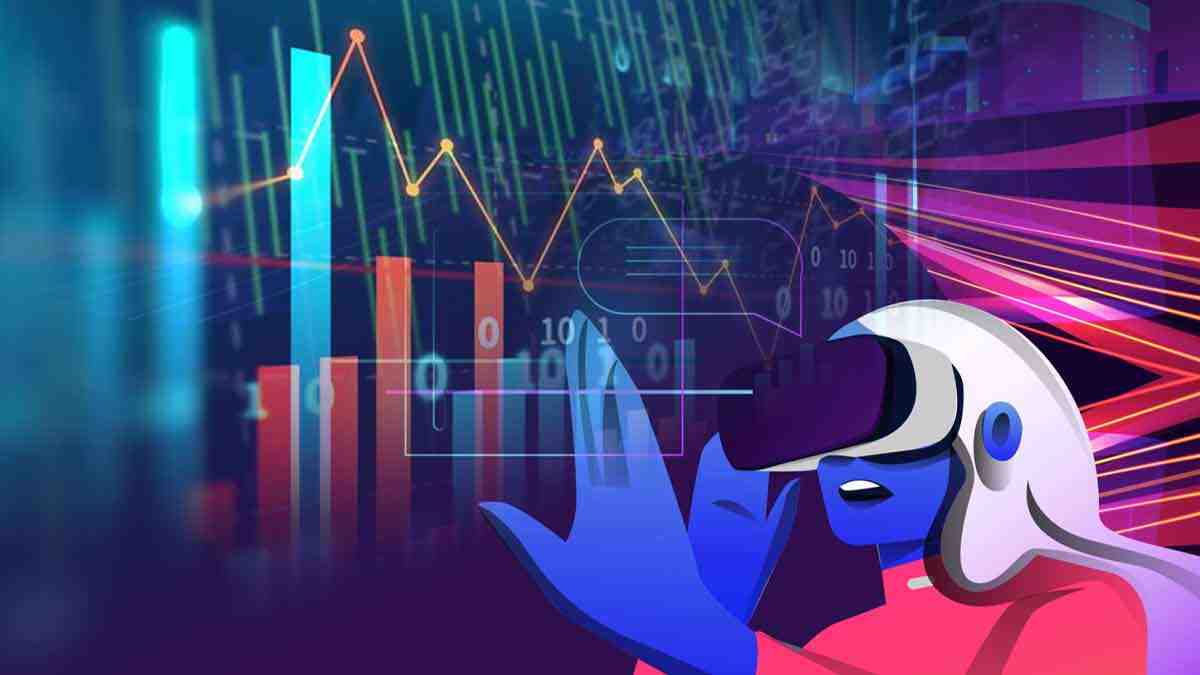 The concept of Metaverse (metaverse) was first coined by American science fiction writer Neal Stevenson in his 1992 novel Snow Crash. The metaverse is the space of virtual worlds that will provide users with rich consumer content and interactive experiences, etc. And a metaverse concept stock is a stock related to the metaverse concept. In short, metaverse stocks are capital collected by related companies and enterprises in Metaverse by issuing and subscribing to shares.
Top 5 Metaverse Stocks to Buy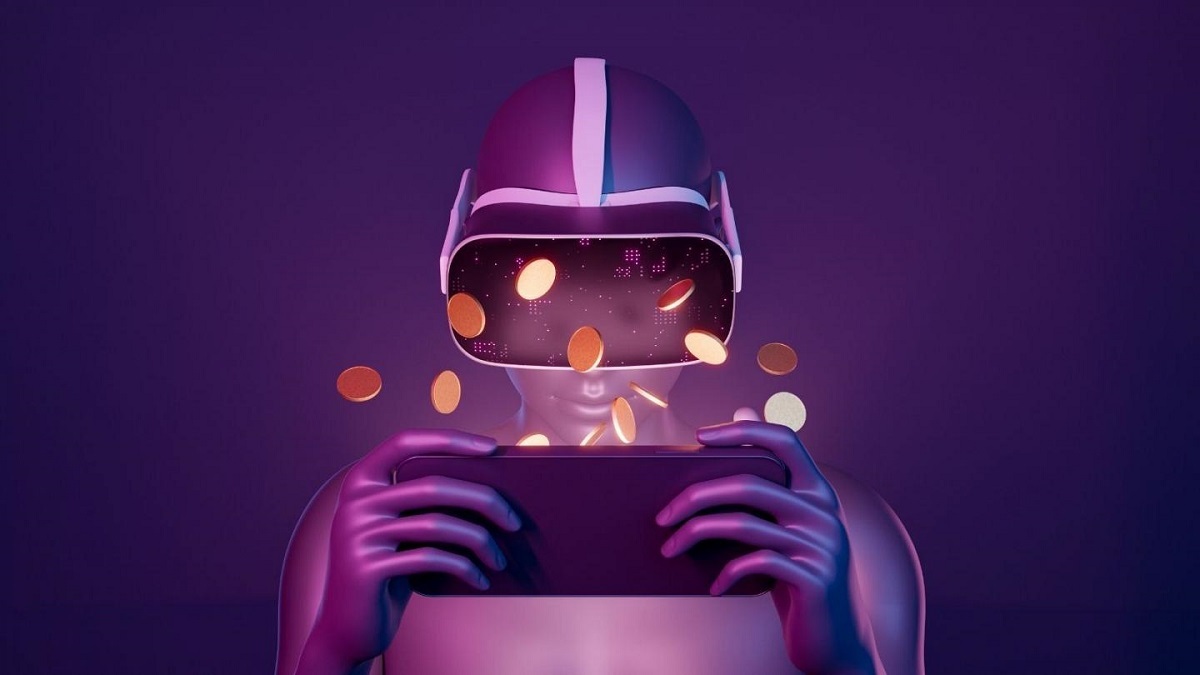 We have mentioned the basic concept of metaverse stocks, which is a relatively easy way to invest and gain profits in the metaverse. Next, we'll share the top 5 metaverse stocks that are worth investing in.
Meta Platforms Inc (FB)
You must be familiar with Meta(NASDAQ: FB), a metaverse company that Facebook founder Mark Zuckerberg announced at the Facebook Connect 2021 conference that they have changed their name to Meta and shared their new metaverse logo. Meta says they are building the future of connectivity in the metaverse.
As the first company to come up with the concept of the metaverse and put it into practice, it has a good future. Together with its own many social media platforms, Meta is comparatively the best company that can bring an immersive and interactive experience to users and build a metaverse ecological community. At the same time, Meta is vigorously promoting its metaverse ecosystem, focusing on metaverse data development. Therefore, it is a very good choice to buy Meta stock.
Nvidia Corporation (NVDA)
NVIDIA Corporation (NASDAQ: NVDA) is a global leader in programmable graphics technology, focused on creating products that enhance the human-computer interaction experience on personal and professional computing platforms. Focused on building products that enhance the human-computer interaction experience for personal and professional computing platforms, NVIDIA products and technologies are based on NVIDIA ForceWare, a comprehensive software suite that enables industry-leading graphics, audio, video, communications, storage, and security capabilities. These are all tied to the development of the metaverse. At the same time, this company leads artificial intelligence computing and is dedicated to the development and improvement of 3D technology. Therefore, investing in this company's stock is also a very good choice
Unity Software Inc (U)
Unity (NYSE: U), a company focused on real-time 3D technology, offers a complete suite
of software solutions for creating, operating, and realizing any real-time interactive 2D and 3D content for mobile, tablet, PC, console, augmented reality, and virtual reality devices. Unity and Tencent Cloud have also partnered to launch Unity Game Cloud, a one-stop platform for connected game development on three levels: online game services, multiplayer networking services, and developer services. These are all strategies that Unity has adopted to move towards a meta-universe. With a company like this, you can safely invest in its metaverse stocks.
Adobe Inc (ADBE)
As a household name in digital imaging, Adobe is dedicated to image design and editing, changing the world through digital images and digital experiences, and setting the bar high for how the digital world should work. At the same time, Adobe has created a Metaverse reference site and action manual to help agencies, brands, and creators quickly understand experience design and customer engagement in an immersive environment. Adobe is committed to exploring this exciting new technology with its partners and customers. It is committed to providing 3D and immersive creative tools that allow anyone to express themselves in the metaverse and other shared immersive worlds. Such a powerful technology-backed company's metaverse stocks are worth getting into as an investment.
Roblox Corp (RBLX)
It is widely believed that the virtual space constructed by games may be the fastest gateway to the Metaverse. As for now, it is games that can serve as a hub to connect the virtual and real worlds. As a result, Roblox, a metaverse concept game stock, received a lot of attention when it was successfully launched. Meanwhile, Roblox itself will continue to expand the Roblox platform to include a more immersive gaming experience, 3D spatial audio technology, and other social features. These expansions will make Roblox an integrated platform that supports entertainment, learning, and work, signaling that belonging to Roblox will have its own metaverse ecosystem. Thus, it is considered a good choice to buy metaverse stocks of this company.
Conclusion:
In this blog, we have shared how to invest in the hottest field of Metaverse, including investing in metaverse stocks, cryptocurrencies, NFTs, and ETFs. Moreover, we focus on Metaverse stocks which is a relatively easy way to invest in Metaverse to gain profits. And we share the Top 5 metaverse stocks that are worthing purchasing, covering Meta, Nvidia, Unity, Adobe, and Roblox. All these 5 companies are dedicated to the Metaverse exploration and the connection between the virtual and real world. It's a nice option to invest in these metaverse stocks within your own risk tolerance and investment amount.