One of the most popular features on Instagram is undoubtedly the "Story" feature, which lets users post ephemeral content that disappears after 24 hours. While Instagram Stories offer a fantastic way to engage with your audience, what if you want to showcase your favorite moments or capture the essence of an event in a more permanent and visually striking way?
In this blog, we'll guide you through on how to put Highlights on your Instagram without Story, ensuring that your cherished memories and content remain easily accessible for your followers to explore and enjoy.
Let's dive in!
What are Instagram Highlights?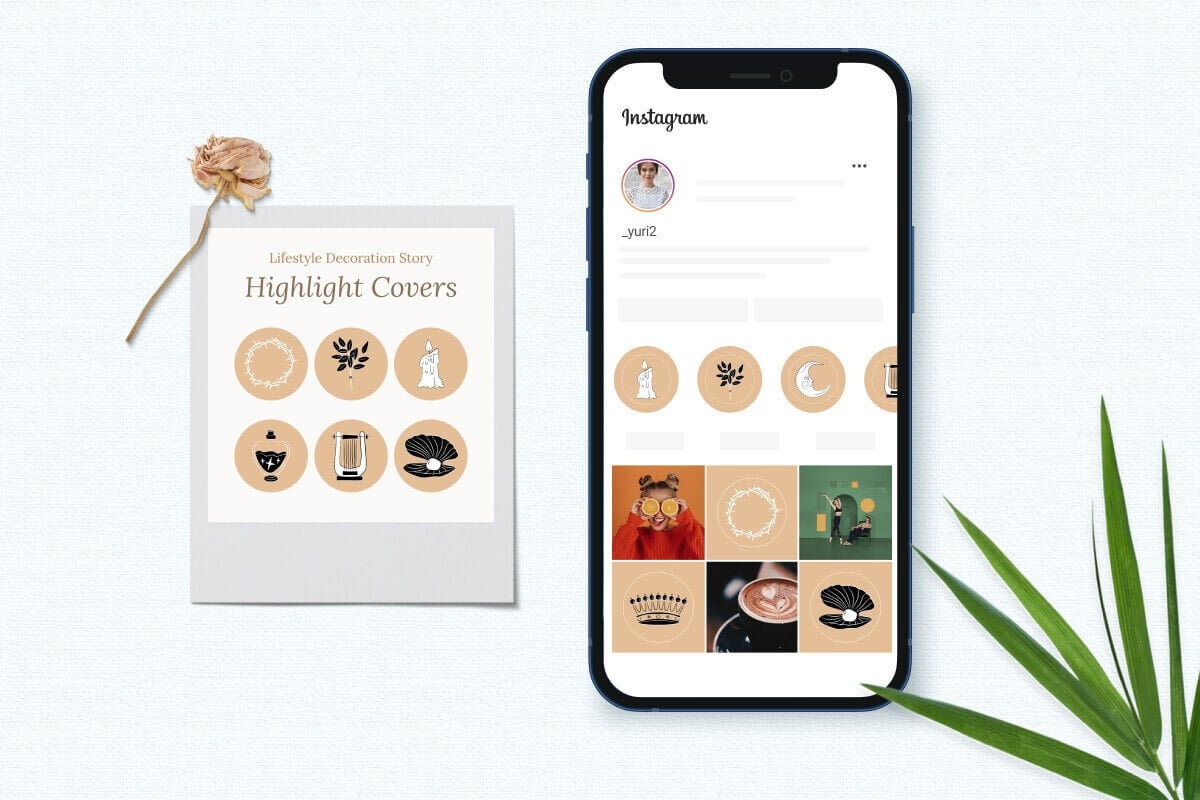 Instagram Highlights are like digital scrapbooks on your Instagram profile. They let you gather and display your most meaningful and interesting Stories in one place, so they don't disappear after 24 hours like regular Stories do.
You can organize these Highlights into categories, give each one a cool cover image, and even add or change the Stories within them whenever you want.
They're a fantastic way to keep your favorite memories, important updates, or cool experiences easily accessible for your followers to see whenever they visit your profile.
How to Make a Highlight on Instagram - Create a New One
It it super easy to create a new Highlight, simply go to your main profile. And then:
To create a Highlight, you'll need to choose Stories from your archive. If you have a specific Story you want to add, make sure it's in your archive. Instagram automatically archives your Stories for you.
On your profile, you'll see a row of circular icons just below your Instagram bio. To create a new one, tap the "+" icon at the far left of this row.
A new screen will appear, showing your archived Stories. Choose the Stories you want to include in your new Highlight by tapping on them.
Give your new Highlight a name. This is the title that will appear on your profile. You can also choose a cover image from one of the selected Stories, or you can upload a custom cover photo. After making your selections, tap "Add" or "Done."
Your new Highlight is now created, and it will appear on your profile with the chosen name and cover image.
How to Put Highlights on Instagram without Story?
Looking to add Highlights on Instagram without it appearing in your regular Story? Perhaps you want to add multiple items to your Highlight without overwhelming your Story feed or insert an older piece of content into an existing Highlight. There are some clever tricks you can use to add content to your Highlights without the need to publish it in your Story.
Here's how:
Go to your Instagram settings and switch your profile to Private.
In your privacy Story Settings, block all users from viewing your Stories.
Upload the Story you wish to include in your Highlight.
Add this Story to your Highlight.
After waiting for 24 hours to allow the video to become a part of your Highlights, you can revert your privacy settings to their normal state.
How to Set an Instagram Highlight Cover Without Including it in Your Story?
Highlight covers serve as the main icons that appear in circular form on your profile when someone visits. Many users prefer to craft custom icons and cover images for their Highlights to enhance organization and aesthetic appeal. You have the option to either choose a cover image from a Story within your Highlight or directly upload one from your camera roll without it being added to your Story. For some creative ideas on Highlight covers, check out this link!
Here's the process for uploading a cover without it being added to your Story:
Click on the Highlight you wish to modify and select Edit Highlight.
Next, click on 'Edit Cover' at the top of the page.
From there, you can either pick an image from your camera roll or choose one of the Stories from your Highlight to use as your cover.
How to Delete Highlights on Instagram?
Deleting Instagram Highlights is a simple process. Here's how you can do it:
Tap on your profile picture or your profile icon in the bottom right corner to access your profile.
Below your bio and above your regular posts, you'll see a row of circular icons representing your existing Highlights. These are the ones you've created.
Tap and hold on the Highlight you want to delete. After a moment, a menu will pop up.
In the menu that appears, you'll see an option to "Delete Highlight." Tap on it.
Instagram will ask you to confirm your decision. If you're sure you want to delete the Highlight, tap "Delete" or "Confirm."
That's it! The selected Highlight and all the Stories within it will be permanently removed from your profile. Remember that once you delete a Highlight, you cannot undo this action, so make sure you want to remove it before confirming.
How to Create Custom Highlight Covers with Fotor?
If you're looking to craft an attention-grabbing custom Highlight cover, you can use Fotor's Instagram Highlight Cover Maker to craft.