Everyone will experience hard times, and all of us will get frustrations from work, school, and relationships. Sending some inspired memes to uplift people around you who are facing challenges and frustrations is a way to encourage them to move forward in a gentle way while showing your kindness and care.
Since different people may have different sufferings, you should find a suitable motivational meme. If you don't know what kind of inspired memes should be sent to your families and friends who are suffering a lot, check the following 9 inspired meme ideas to sparkle you. Let's dive in!
9 Inspired Memes Ideas to Get You Through the Hard Times
1. You Got This Meme
As one of the popular positive memes that are usually used to encourage and uplift people, the "YOU GOT THIS" meme should be your first choice when there is someone who is tackling with tough but important work.
Sharing "YOU GOT THIS" memes before a job interview, a big project, and a test conveys a message to the recipients that there is someone always supporting you and you should give it a go with all your efforts.
Get a "YOU GOT THIS" meme featuring a person or an animal that looks confident and determined while having the bold text "YOU GOT THIS" now!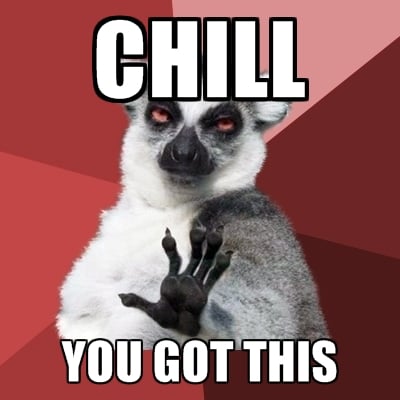 2. You're the Best Meme
When someone around who is upset and has self-doubts about his or her ability and feature, don't hesitate to send a "YOU ARE THE BEST" meme to boost his or her self-esteem and confidence.
Moreover, a "YOU ARE THE BEST" meme is an effective way to say that there is always someone knowing how hardworking you are and you will get what you want. So, it's time to find an image with the bold text "YOU ARE THE BEST" and send it to someone around you.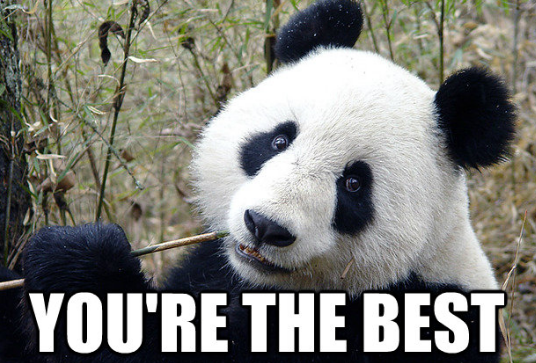 3. Funny Motivational Memes
A funny meme with a humorous image and a motivational caption is a so-called funny motivational meme, which is a good way to motivate someone in a lighthearted way when he or she is upset or blue.
But you need to know that a funny inspiring meme should be used correctly because not everyone will respond well to it. So, when sending a funny meme, you should make sure the image or the subject in the meme is a sweetener with humor to the receiver. Otherwise, you should make a funny inspired meme.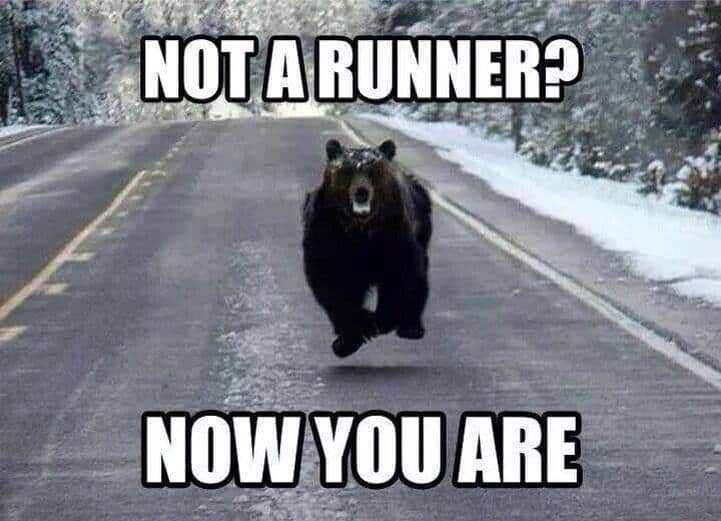 4. Motivational Memes for Work
When someone is frustrated by the work or faced with challenges or distractions, you can send him or her a motivational meme to reduce the stress and remind him of his potential. Still, it's a way to foster teamwork productivity and create a supportive work environment.
When making a motivational meme for work should make sure that the meme is not offensive and show your kindness and care to your upset colleague. You'd better choose some memes with funny or witty meanings.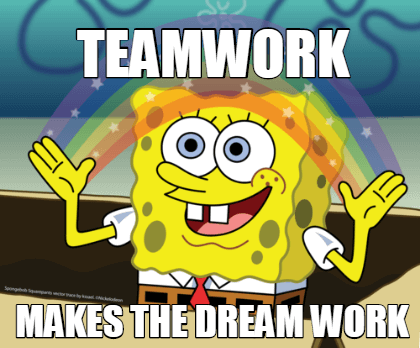 5. Be Kind Meme
Usually, in work, life or online interactions, you can use "be kind" memes to promote or encourage compassion and understanding for others who need to be lost because they are suffering from pain or disappointment that we can't relate to.
When sending a "be kind" meme, it is important to note that the content of the meme and the accompanying text should be polite and positive so that the other person will not feel offended.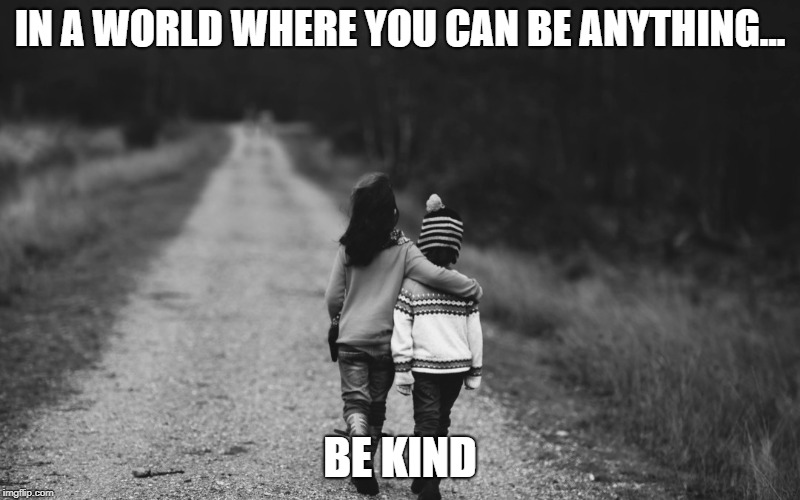 6. Motivational Quote Memes
If you want to help your friend cheer up with a motivational quote, you can't miss the motivational quote meme. Often, motivational quote meme features characters or animals with an inspiring look and a quote on it.
Motivational quote memes are used when your friends are stressed or seeking inspiration. With a motivational quote meme, you can help individuals focus on their goals.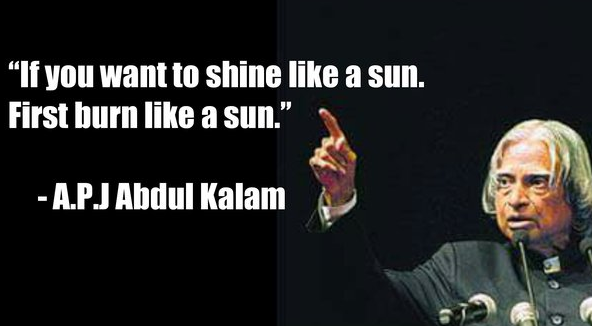 7. Happy Memes About Life
Be aware that a positive meme can change people's minds in an instant, especially for some people who are suffering from a setback, so you can use a motivational meme to change someone's negative thoughts.
To stop the people around you from feeling down about life and cheer them up, you can use a happy meme about life to tell them that life is good and there are always surprises and results you want waiting for you at some point.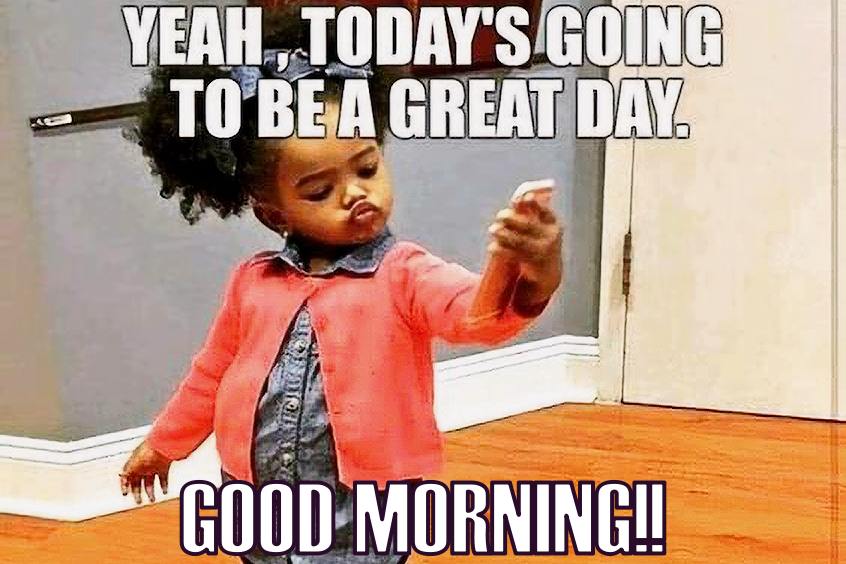 8. Funny Support Memes
If you are a person who is not good with words or a subtle person, you can use emojis to express your support for someone. This way, it perfectly avoids your lack of words and also makes the receiver feel your support for him.
People always expect to get support from others, especially from their friends and family, when going through some shock or sadness. Thus, a funny support meme is a great way to diffuse sadness and show support.
9. Progress Memes
When you want to celebrate the success of your friend or family member, you can send a progress meme in your WhatsApp to express your congratulations to them. progress memes will keep the recipient in high spirits toward his next goal because he knows through this meme that his progress is always known.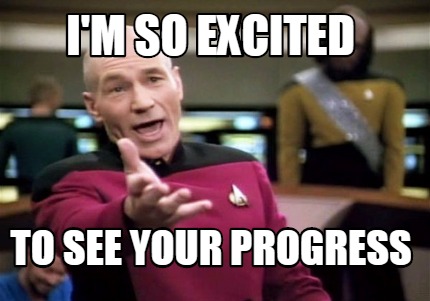 How to Make Your Own Inspired Memes with Fotor