Fotor image converter combines with artificial intelligence. It can process your file conversion at a high speed while preserving high-quality image output. Moreover, Fotor HEIC to JPG converter ensures the security of users' data as the top priority. No one else can access your images uploaded, and they will be deleted automatically after conversion.
Let me show you how to convert quickly.
Open Fotor image converter.
Upload or drag and drop the HEIC file you want to convert.
Fotor's HEIC to JPG converter will automatically start the conversion process.
Download the converted JPG images individually or all together as a ZIP file.
Bulk Convert HEIC to JPG
The iPhone system doesn't have an easy way for multiple photo conversion. But you don't need to process conversion like above one by one. Here is a bulk converting HEIC to JPG tool for you to easily convert HECI to JPG in multiple images.
Fotor batch image converter is a user-friendly and data-secure tool for anyone to use. No need for sign-up and payment. You can use it to convert up to 50 images at once while delivering speedy processing for your convenience. Just upload your multiple images and convert high-quality images in seconds on your phone.
How to Change HEIC to JPG on iPhone Permanently?
With the iOS update, the system has set the HEIC as the default image format. But we can turn off HEIC on iPhone. Here are the steps.
Open Settings and slide down to tap Camera.
Tap Formats to change photo format.
Tap Most Compatible and then your photos taken will be in JPG format.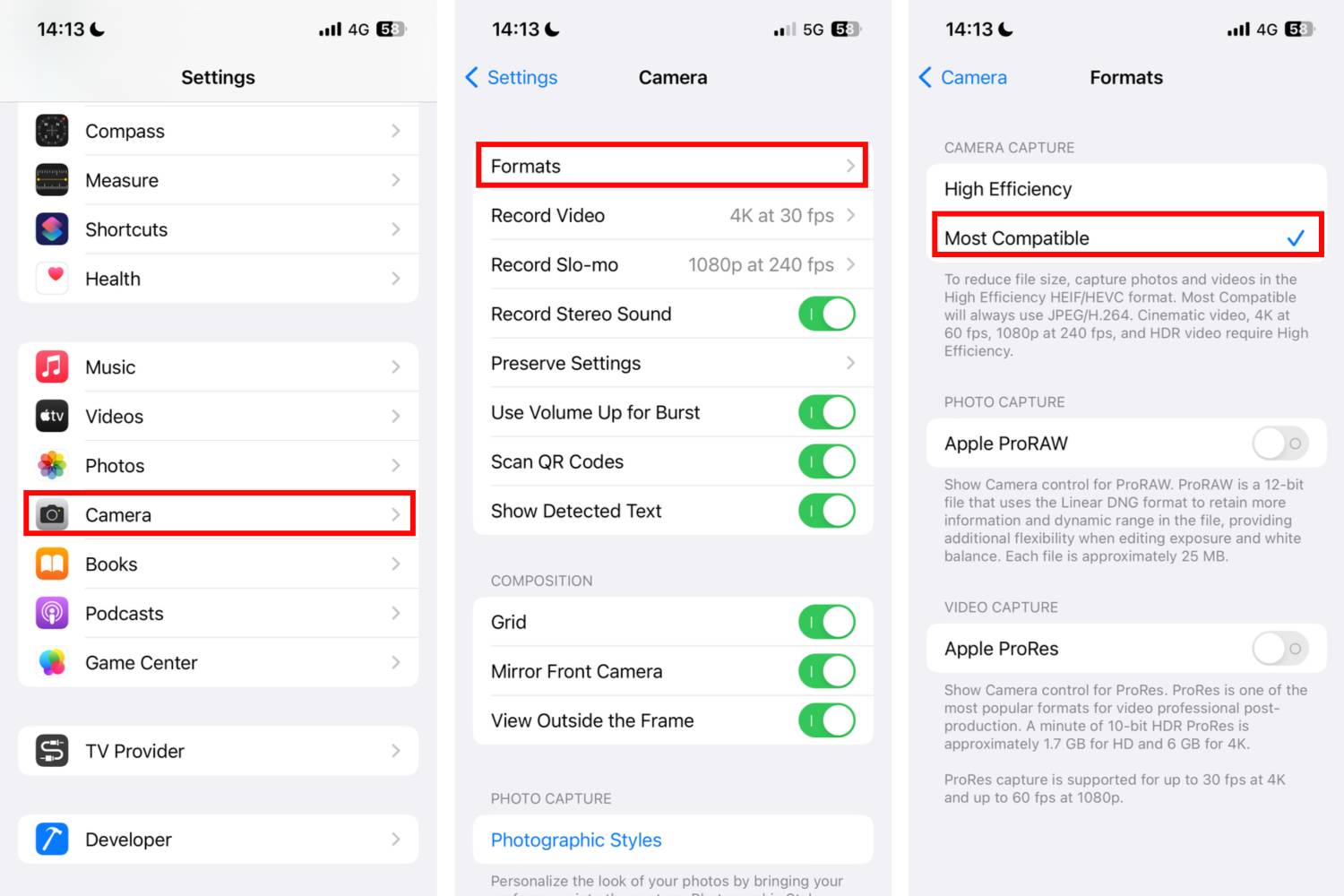 FAQs
How to Convert HEIC to JPG on iPad?
It is super easy to change from HEIC to JPG on iPad.
First, open Apple Photos and choose the picture you need to convert.
Tap the Three-Dot icon on the top-right and tap Copy.
Open Files and long press on the blank space to Paste.
Then your HEIC has been converted successfully.
However, you can use Fotor image converter to turn HEIC to JPG with one click. Fotor makes conversion easier than ever.
How to Check Image Format on iPhone?
You can use Apple Photos to check more information about your images, such as shooting time, shooting location, shooting equipment information, photo resolution, photo size, photo format, etc.
Let me tell you how to check image information on iPhone.
Open Photos. Select the picture you need to check.
Tap the i icon on the third one from the left below.
Then you can see all information about this picture.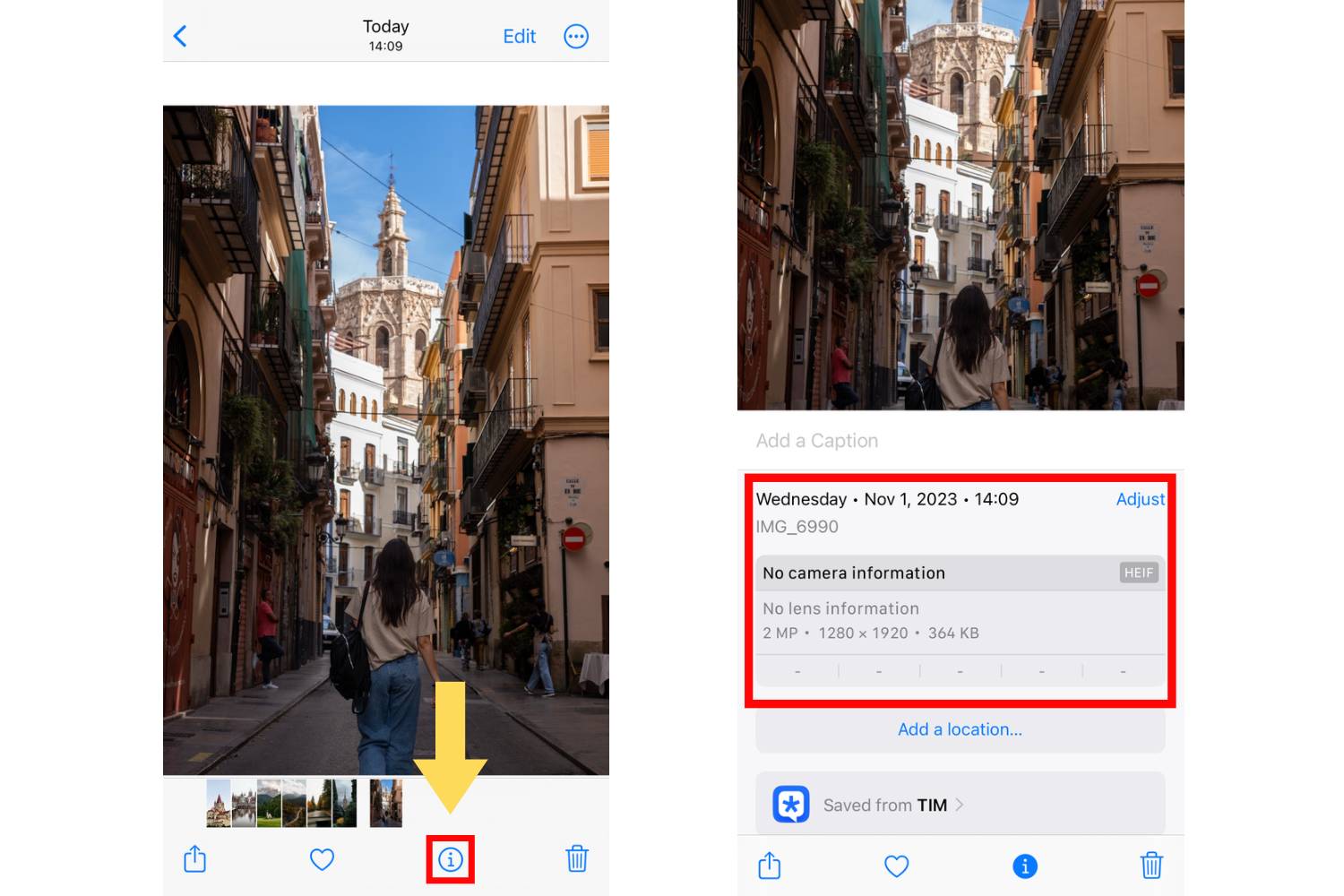 How to Transfer to Mac or PC in JPG Format?
The iPhone system uses the default HEIC image format as usual. If you want to transfer your HEIC images to Mac or PC but in JPG format, follow the picture tutorial below to learn it.
Open Settings and browse down to Photos.
Tap Automatic and the pictures you transferred will be in JPG format.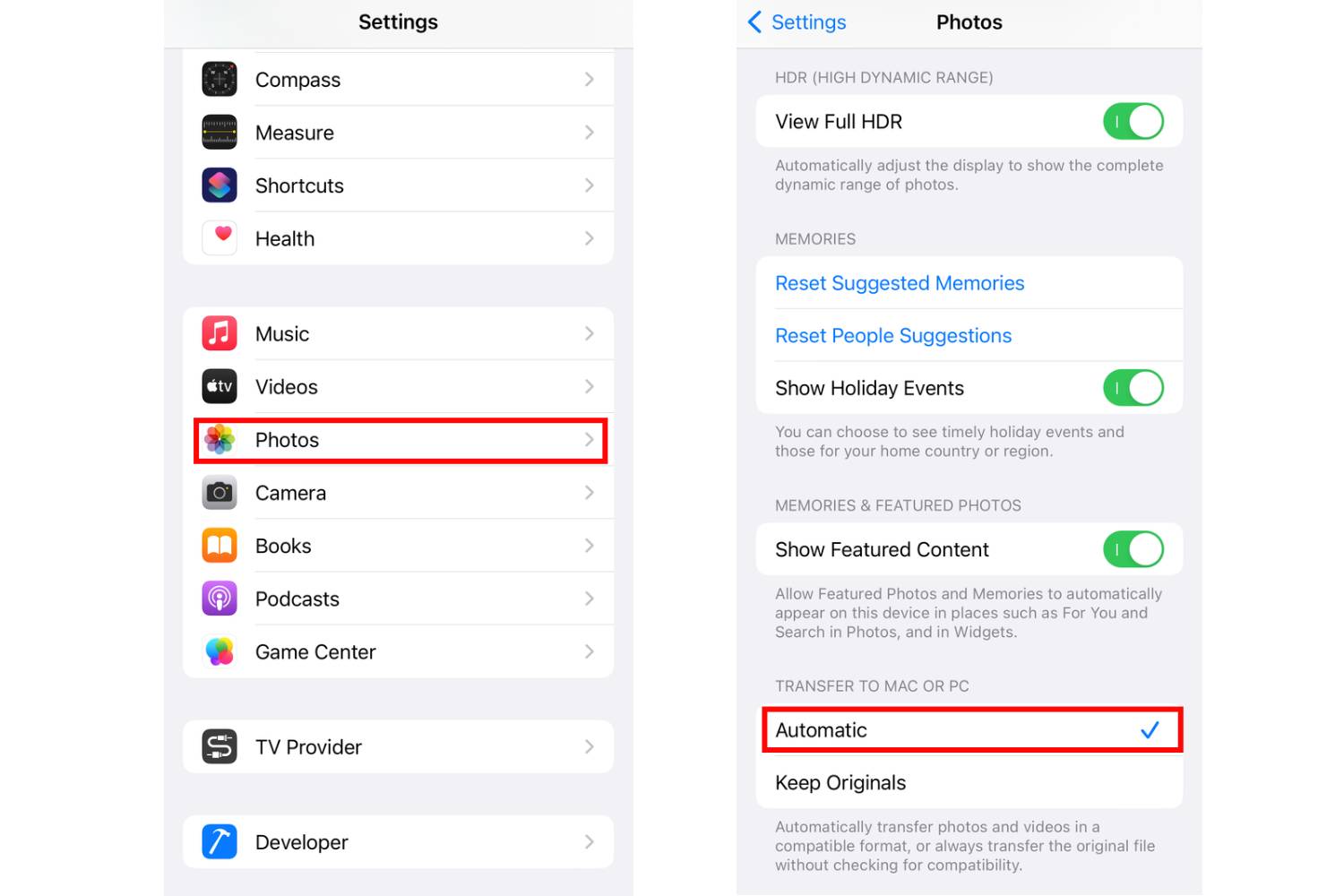 Conclusion
In this post, we introduce easy steps on how to convert HEIC to JPG on iPhone, you can easily learn to operate in iPhone files. But batch image converter has made it much easier for you. You can turn HEIC to JPG in seconds without quality loss. Come and try it now!