If you're an Apple enthusiast, you're probably familiar with the HEIC image format - a space-saving and high-quality option for capturing photos on your iPhone or iPad. However, the challenge arises when you try to share these HEIC images with others or use them on non-Apple devices that don't support this format.
If you're a Mac user and wondering how to change HEIC to JPG on Mac without compromising on quality, you've come to the right place. In this comprehensive guide, we will walk you through four easy and efficient methods to transform your HEIC photos to JPG effortlessly. Whether you're a photography enthusiast or simply need to share your memories with friends and family seamlessly, mastering these techniques will prove invaluable. Read on to learn more.
What is a HEIC File?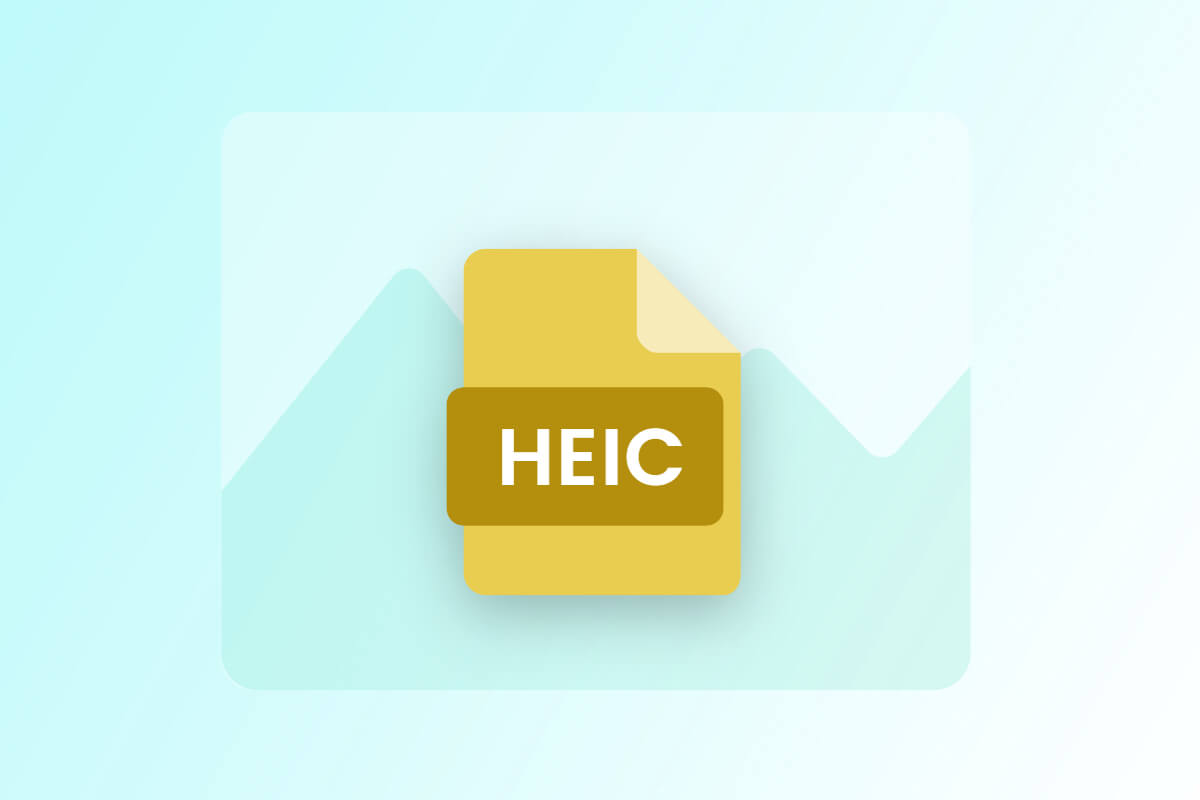 A HEIC file is a High Efficiency Image File Format, which is a modern image file format introduced by Apple in iOS in 2017. It is designed to replace the older JPEG format, offering greater compression efficiency and higher image quality. HEIC files are half the size of equivalent quality JPG (JPEG) files.
HEIC files are commonly used on Apple devices like iPhones and iPads as the default image format for capturing and storing photos. While they also support several advanced features like transparency and 16-bit color depth, it has a limitation that it may not be universally supported on non-Apple platforms and older devices, causing compatibility issues.
Why Need to Convert HEIC to JPG on Mac?
Converting HEIC to JPG on Mac is essential for enhanced compatibility, easy sharing, and flexible editing options. HEIC, while efficient and high-quality, may not be universally supported. Converting to JPG ensures broader accessibility on various devices and platforms, making archiving, printing, and sharing hassle-free. Unifying images in JPG format simplifies photo management and ensures future accessibility without format-related constraints.
How to Change HEIC to JPG on Mac with Preview
There are many ways to convert HEIC files to JPG, one of the most simple and intuitive ways is with the help of Preview. Here's a step-by-step guide:
1. Open the HEIC File with Preview:
Locate the HEIC image you want to convert on your Mac. Right-click the file and choose "Open With," then select "Preview" from the list of applications.
2. View the HEIC Image in Preview:
Once the image is opened in Preview, you'll see the HEIC file displayed on your screen.
3. Export the HEIC as JPG:
Go to the "File" menu in Preview and click on "Export." And you will see a new window pop up.
4. Select JPG as Your Output Format:
In the Format dropdown menu, you can choose the format for your exported image, and use the slider to set a compression level for your image. Select "JPEG" and set your quality level.
The higher the quality, the greater the file size
5. Rename Your File and Save:
Select the location on your Mac where you want to save the converted JPG file. You can also rename the file if you wish. Once you've set your options, click the "Save" button to convert and save the HEIC file as a JPG.
How to Convert HEIC to JPG with Photos
With Apple's Photos app, you can conveniently organize all your images in a unified location. Additionally, the Photos app offers an easy way to turn HEIC to JPG. Converting HEIC to JPG using Photos on Mac is a simple process. Here's how:
1. Open the Photos App:
Launch the Photos app on your Mac by clicking on its icon in the Applications folder or searching for it using Spotlight.
2. Import the HEIC Image:
If the HEIC image is already in your Photos library, you can skip this step. Otherwise, import your HEIC photo into the Photos app by dragging and dropping it into the app or using the "Import" option.
3. Select the HEIC File:
Locate the HEIC image you want to convert and click on it to select it.
4. Go to Export:
In the menu bar at the top, go to "File" > "Export", and choose "Export Photo(s)."
5. Export Settings:
A new window will appear on the screen, you can customize the export settings in it. From the "Photo Kind" drop-down menu, select "JPEG" as the output format.
6. Save Your Photo:
Once you've set your preferences, click the "Export" button to convert the HEIC photo to JPG format.
How to Change HEIC to JPG with Automator
Automator is a pre-installed macOS app, streamlines repetitive tasks by automating actions, saving you the effort of performing them manually. With this app, you can effortlessly to convert HEIC file to JPG. Follow these steps:
1. Open Automator:
Launch the Automator app on your Mac. You can find it in the Applications folder or use Spotlight to search for it.
2. Create a new Automator Workflow:
Click on "New Document" or go to "File" and select "New."
3. Choose a Workflow Type:
Select "Workflow" as the type of automation you want to create.
4. Add "Change Type of Images" Action:
In the Library on the left side, search for "Change Type of Images" action and drag it to the workflow area on the right.
5. Set the Format to JPG:
In the "Change Type of Images" action, choose "JPEG" as the output format.
6. Save the Workflow:
Go to "File" and select "Save" to save the Automator workflow. Give it a name like "HEIC to JPG" for easy identification.
7. Run the Automator Workflow:
Locate the HEIC file(s) you want to convert to JPG, then either drag and drop them onto the Automator workflow you created or right-click the file(s), choose "Quick Actions," and then select your "HEIC to JPG" workflow.
How to Convert Multiple HEIC to JPG on Mac
The three methods mentioned above support batch conversion of HEIC files to JPG. You have the option to open multiple images with these apps, allowing you to efficiently and quickly bulk convert your HEIC images to JPG format.
How to Change HEIC to JPG on Mac with Fotor Online
If you prefer not to use applications or software for file format conversion, you can turn to online tool - Image Converter, which is from Fotor and is accessible through your browser.