Fotor is a powerful photo editor that combines photo editing, design, and collage features. It provides users with a large selection of emojis and creative images to choose from.
With Fotor, users can also add creative elements to the image, which will enhance the image's beauty and make it more interesting.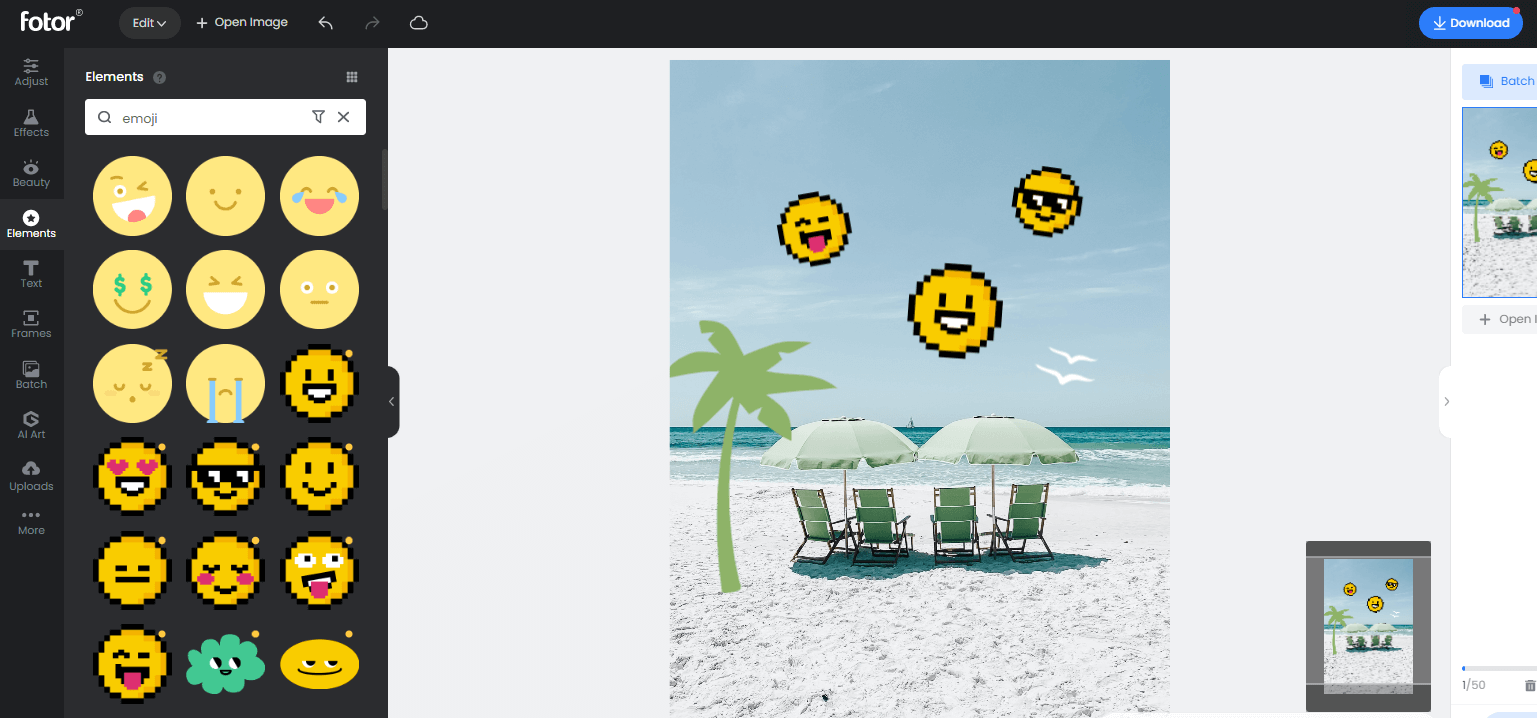 How to Add Emoji to Picture with Fotor?
Users can easily add emojis to images with the Fotor photo editor.
Just upload your photo;
Click the "Elements" tool in the left toolbar, search for the emoji stickers you want in the search box, and you will see many funny and cute stickers for you to choose from.
Click an emoji you like, such as smiley face emoji. It will appear directly in your photo, drag the emoji to place it in the position you want, and you can also resize the stickers.
How to Customize Emoji with Fotor?
Fotor can do more than that. In addition to providing users with a large selection of stickers, Fotor also supports customize elements.
Just select the element you want to edit and all the colors in that element will appear at the top of the canvas.
Click on a color block and you will be able to replace that color in the element and get a new custom emoji. Don't hesitate to use Fotor to create emoji!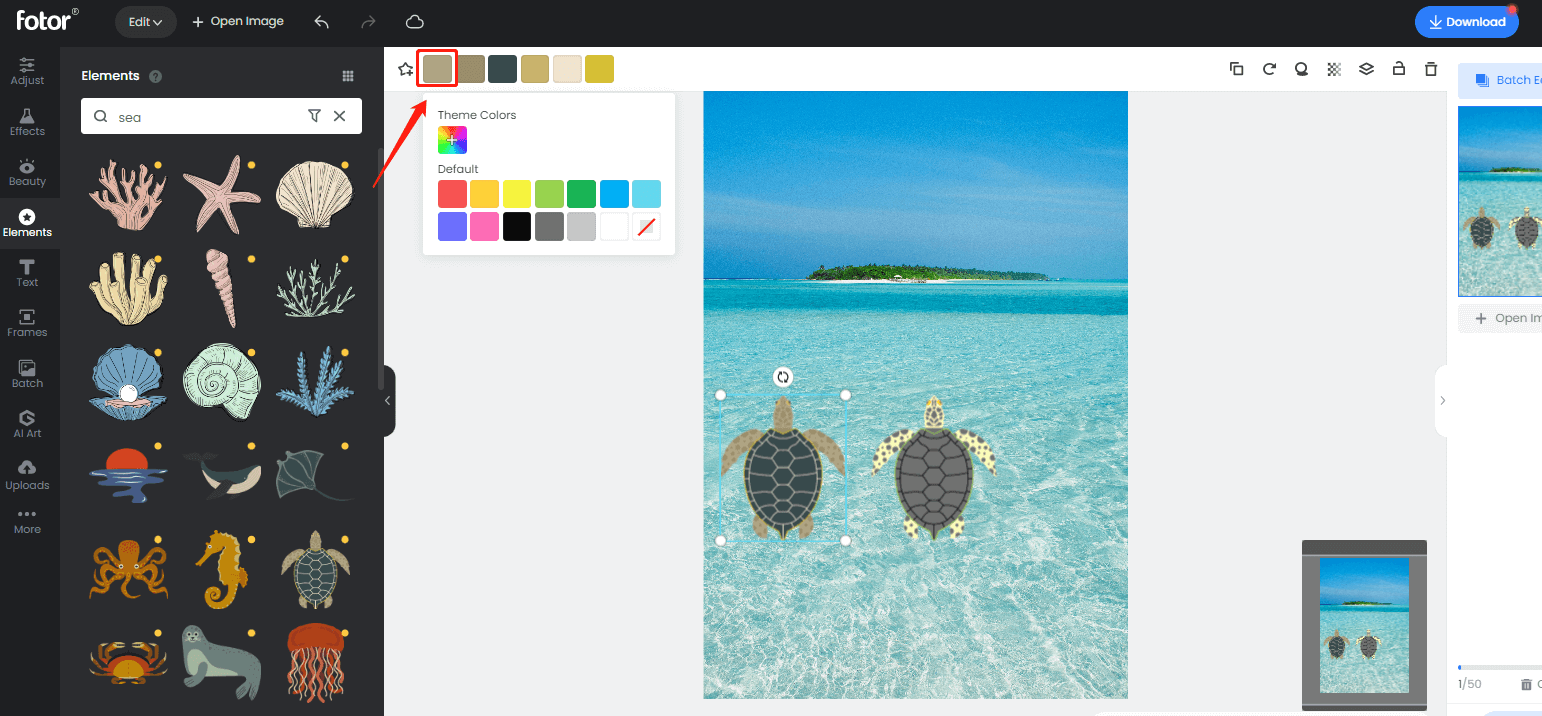 Summing up:
Emoji editing has already become one of the most popular trends in photo editing. It is important to know how to add emoji to photo to enhance the design of your photo and make it interesting. Just enjoy the fun that emoji brings to you and try to add stickers to your images!
FAQ:
Can I Add Sticker to Photo for Free?

Yes! Fotor offers many free stickers for users to choose from. Upload your photos and select the "Elements" tool, you will see many free stickers, try it out!
How do You Put Stickers on iPhone Pictures?
Fotor Photo Editor is not only available online, but also as a mobile app for iPhone free download.
1. Open Fotor app, tap the Edit option.
2. Upload the pictures on your iPhone.
3. Find the Stickers option in the tools menu and select the stickers you like to add to your photo.
4. Adjust the size and position of the stickers, and finally save your photo to your album.