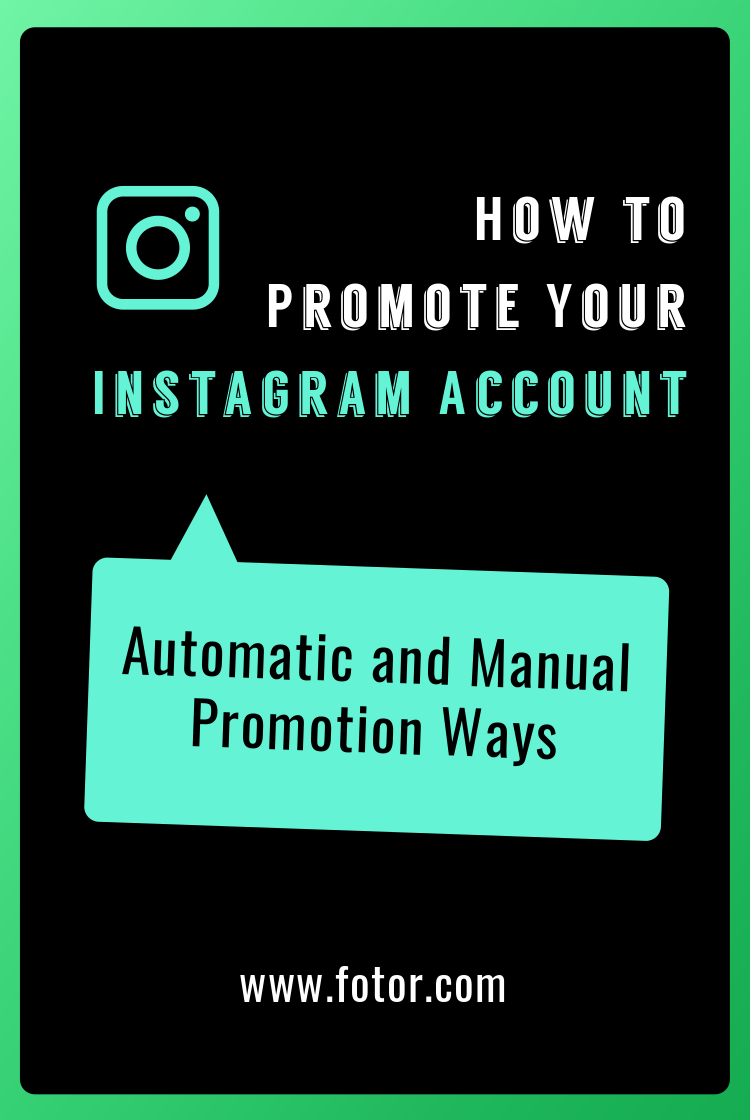 Instagram is one of the most popular platforms of modernity. This place uses big popularity both at rising generation, and person of ripe years. Today we will talk about what goals pursue the promotion of your account on Instagram and what benefits you can get from this.
Why do you need to promote your Instagram account
For starter, it is worth saying a few words of photo service. Inside the present time, there is about half a billion stirring client. Analysts plan that in half a year this figure will grow by as much.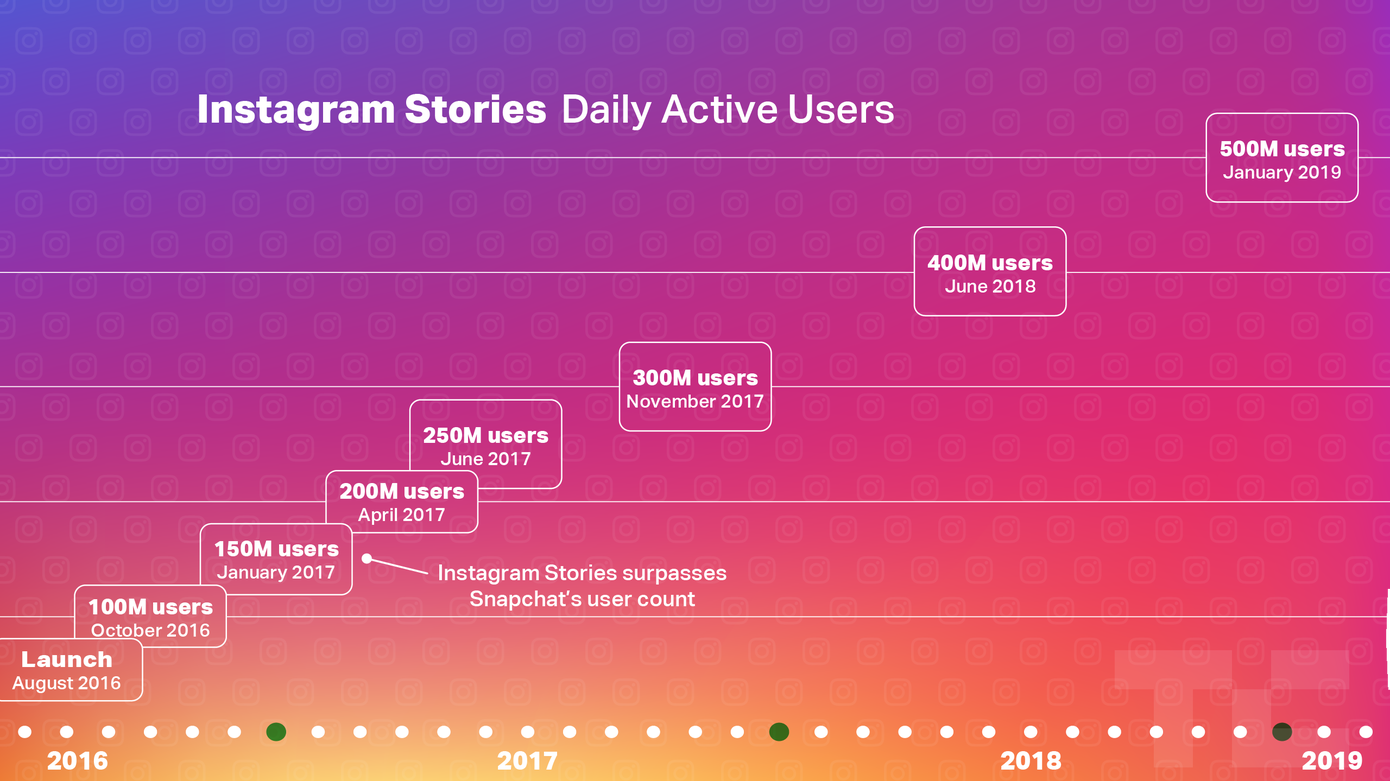 Tchcrunch.com/instagram stories 500 million
Instagram today is:
1. Monthly user activity – 1 billion.
2. Half a million visits Instagram every day.
3. The number of adult users has increased several hundred times.
4. More than half of Instagram users use this platform daily.
5. About 70% of users make purchases through photo service
6. The Instagram audience is 55% female and 44%, male.
7. Instagram publishes over 100 million posts daily.
8. Every second, user leave a million opinions under publications
9. Every second user put 8500 likes.
All the above makes Instagram an indispensable thing for any modern person. Reasons why people love this photo service:
1. Mobility. Users in a few seconds to make and publish a post; on the go, in the queue of the store, in the transport are viewing the tape. That is, there is the possibility of prompt information.
2. Simple. The style is as simple as possible. This facilitates the work and reduces the time spent on creating the post. In this case, the network has a large set of functions that do not limit the author in self-expression.
3. International project. In Instagram, you can meet representatives of a large number of nationalities. This characteristic blurs the border between people, shows how open and limitless the world is.
Promoting your Instagram account is necessary for those people who have their own business or have a useful blog. A good reason to start your business on Instagram – now you can connect your Instagram business account by linking your company's public page on Facebook.
Thanks to living content, the Instagram audience is more open and adequate. Social network users actively interact with each other and are very active in communicating with brands.
Many users are actively pursuing popularity and a large number of followers in the social network. But what advantages does it give?
Any of your subscribers have subscribers. This creates a certain network of "familiar friends" – that is, even those who are not subscribed to you may, for various reasons, see your publications and become interested.
If the user sees that you have many subscribers, it unconsciously pushes him to subscribe to you too. Of course, there is no guarantee that this will happen. However, most people mostly pay attention to what others like.
The network has a rating – TOP. Who has more subscribers, that is higher in the line. So, you see more people. It turns out that with an increase in subscribers, your popularity is growing exponentially.
The main advantages that we single out separately from the whole list are the profit from advertising. Well-promoted accounts can be sold. They are offered for a lot of money, for example, on Amazon and E-bay.
ebay.com/ACTIVE 19 6K Instagram Account
When subscribers to the account become 1000 people, then every day there is an increase of 2-3 followers. So promotion with time happens much easier. The hardest part is to get started. Or even decide to start.
The first step is to describe the reason for which you are going to promote your Instagram profile. Over 95% of audience use the photo service to earn and implement their projects.
The primary step to take is to search for target customers. One of the most common among newbies is available way to promote the photo service – mass-following and mass-liking. You will have to independently analyze the subscribers of competing accounts and subscribe to them.
This approach has its drawbacks:
1. You also have to do the posting manually and see if a person has subscribed to you or not, it's almost unreal.
2. In subsequent subscriptions, you will not be able to miss those you already subscribed to (effectiveness and coverage are reduced).
To avoid this, many services were created for automatic promotion. They greatly simplify the work of both a novice and an experienced user.
Before promoting your channel, prepare attractive graphics
The photos and content you post are all that matters. Why? Without quality posts, it wouldn't be attractive enough for people to like and follow even when you have invested a lot in the promotion. The post design will be the determining factor for the popularity of your Instagram page. If you think it's too difficult, you can try some easy-to-use tool to create attractive graphics. For example, Fotor, an online photo editing, and graphic design tool provide you many ready-to-use Instagram post templates.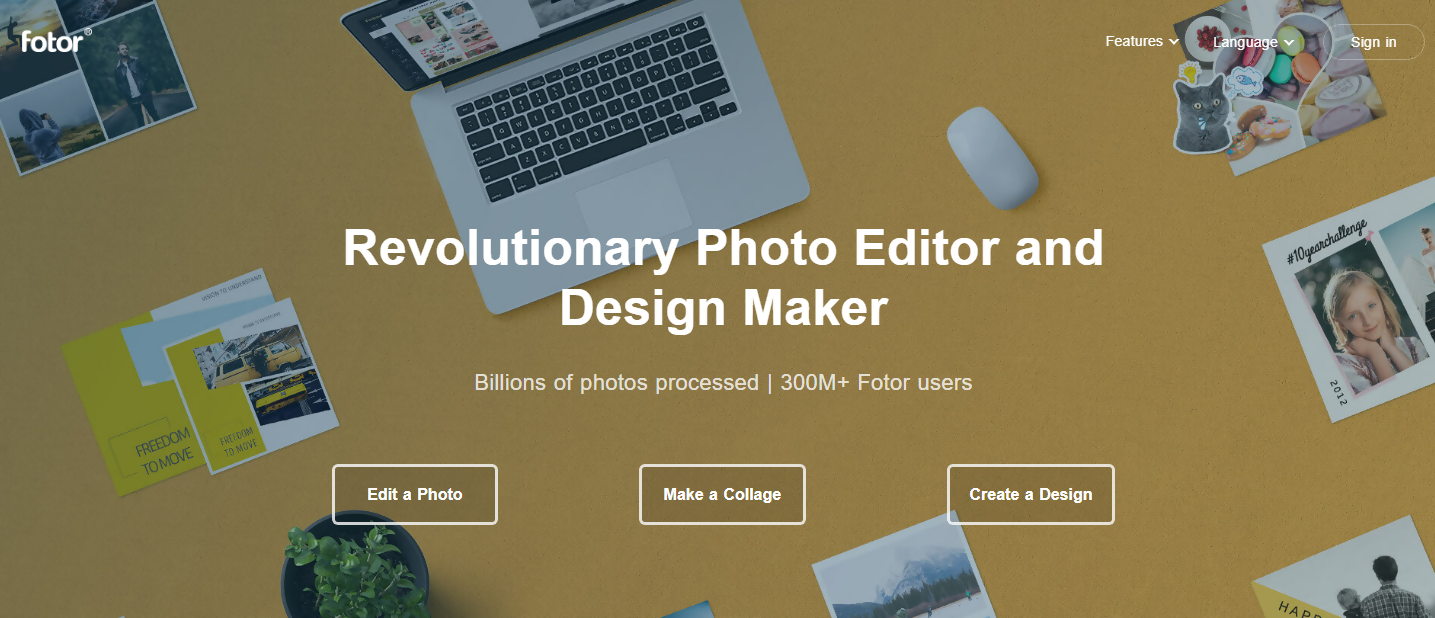 Remember to save in high quality when you're done. It makes a huge difference in the number of likes you get. Certainly, no one would like a blurry photo but would double tap for a sharp clear image.
Manual and automatic promotion in Instagram
Promotion on Instagram in two ways. Advantages and disadvantages of each of them.
The advantages include the fact that everyone to whom you subscribe – you choose yourself, which means the list of those to whom you subscribe will be very large.
The second variant of manual promotion is marked on the photo. In the photo that you place in your profile, you put a mark on the maximum possible number of people who may be interested in your offer.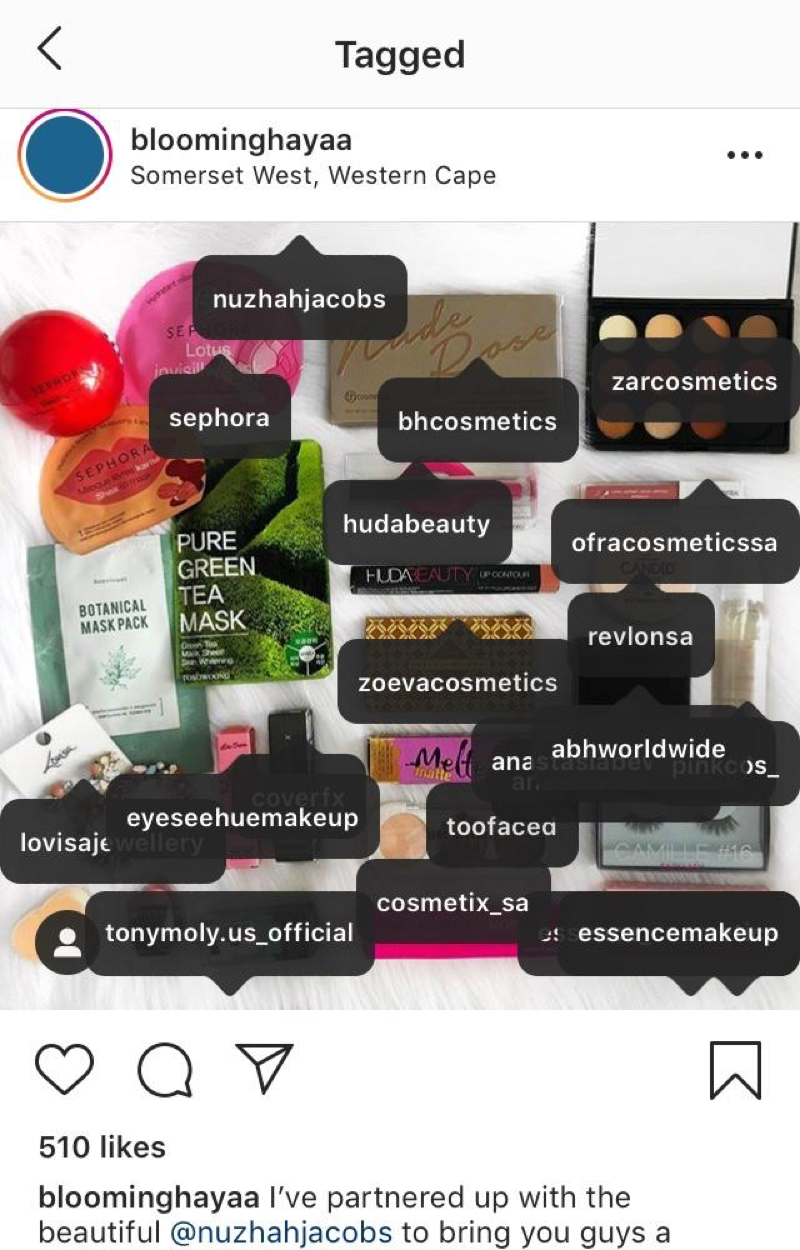 instagram.com/bloominghayaa
How does it work? Create a picture that describes the most important thing in your proposal. You post it in your profile and at the last stage of the placement, where you need to write text – select the item to mark people. And mark those who may be potentially interested in your proposal.
Of the minuses – the Instagram algorithm can take such actions for spam and block your account. But unlike the previous option, this setting is more precise.
Mention in the comments is like the previous method, but there are a few differences. One comment can mention much more users than if they are marked on the photo. Under one post you can leave an infinite number of comments. Usually, this is done as a contest where they are asked to mark friends in the comments.
This method allows you to get a large coverage.
So how to scan for subscribers manually is long and tedious, many users switch to auto-advance on social networks. No matter how talented the Instagram user is, it has been repeatedly proved that almost all active client of photo platform use applications to promote their accounts. There is nothing wrong with that, on the contrary, high-quality Instagram promotion is considered a profitable investment in after years of the project.
The emergence of such a method to promote furtherance account, as the use of automated systems, has allowed even novices in the SEO-sphere to successfully display their accounts on TOP Instagram. To promote in automatic mode, it is not necessary to be a genius SEO. You only need to start an advertising campaign, all the rest will be carried out for you by special programs for promotion.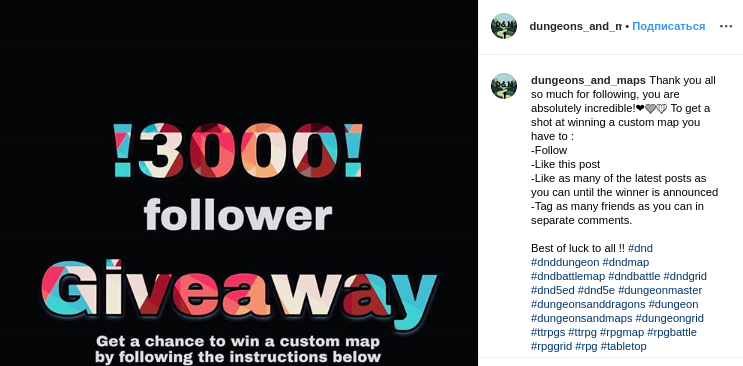 Instagram.com/dungeons_and_maps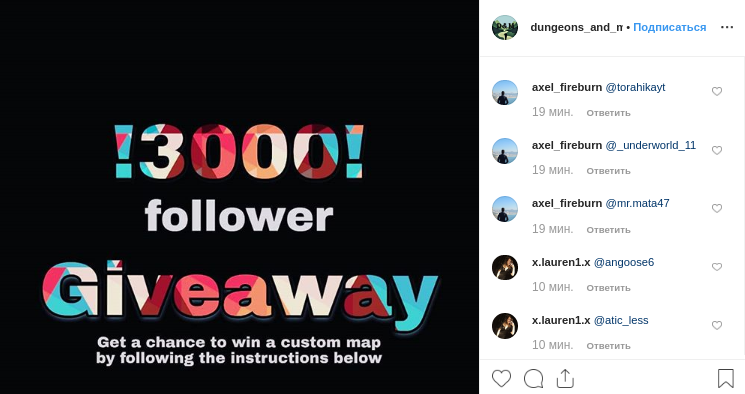 Instagram.com/dungeons_and_maps
In addition to automatic mass following and mass listing, good services can sift bots, fakes, commercial pages, junk accounts, and inactive audiences.
How auto-promotion services work on Instagram
All services have a common feature – they are all based on massive follow and liking. These programs publish posts in your account on Instagram, as well as perform other actions on your behalf. These steps include automatic tagging of likes and comments. The purpose of such actions is to attract subscribers to your account, increasing its popularity. This ensures that at least some of the users who notice your profile will subscribe to it. All this increases the number of users who subscribe to you.
Despite the different functional sites, they have one common goal – to attract the target audience. This is done using hashtags, geolocation and other tools. What other useful "tricks" have services for automatic promotion?
Different interface
Automatical unsubscribing and removing bots.
Parsing and statistics tools.
AntiSpion.
Involuntary publication / posting.
Subscribe messages in Instagram Direct.
Clearing non-reciprocal subscriptions
The rapid growth in popularity of manual promotion contributes to the creation of new and new programs. At the moment there are a lot of them and it is easy to choose the one that has broad functionality and at the same time will be inexpensive. In order not to get lost in a huge choice of services, you can use some easy to use tools, like Zen-promo.
This is a service for promoting accounts on Instagram, which attracts only a live audience. Zen-promo likes subscribes and comments on profiles in accordance with the specified parameters. The resource is cloudy, does not require a permanent connection to the Internet, and therefore – promotes profiles 24/7.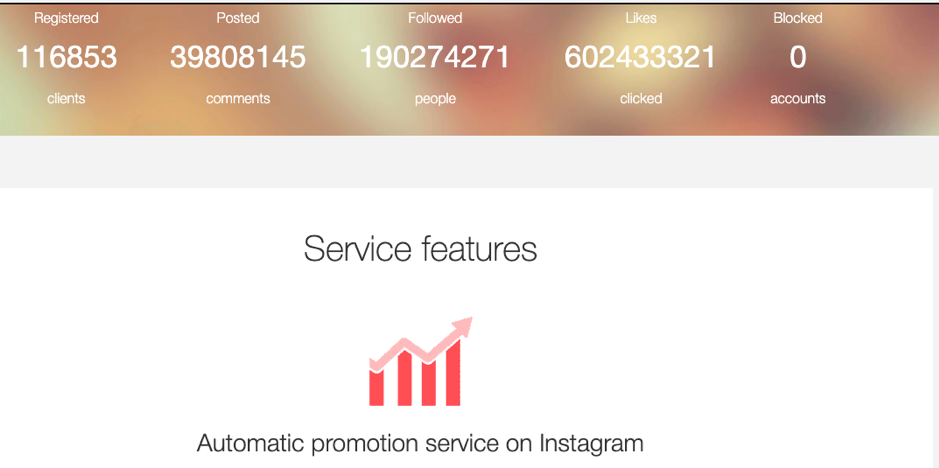 In order to start working in the service, you need to register a personal account. You can also register through any of the proposed social networks if you are currently logged in.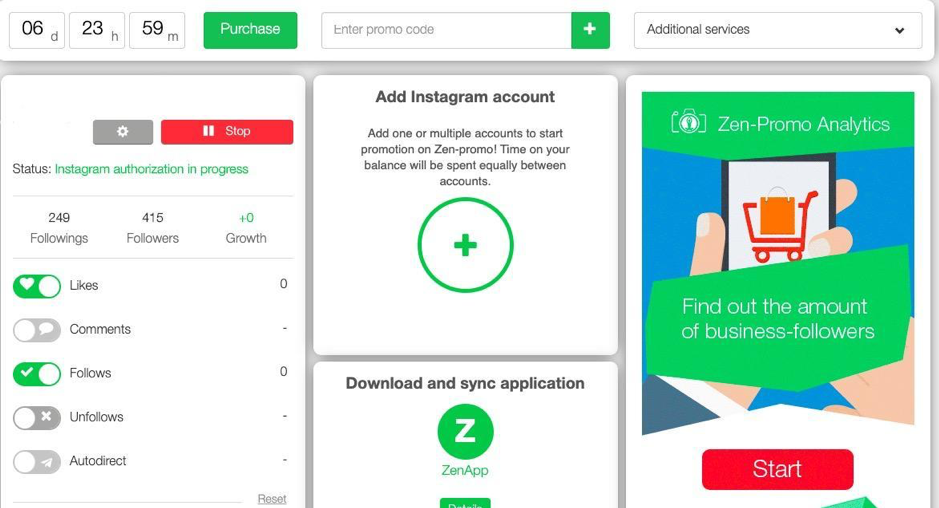 In Instagram, there is a restriction: no more than 7,500 subscriptions for one account. When there are a lot of subscriptions, you have to choose who to unsubscribe from. To save your time offers to set up automatic unsubscribe from accounts that are not subscribed to you. If you are afraid to unsubscribe from someone important, just add these accounts to the white list of, and stripping them will not touch.
For users of the site fotor.com a 20% discount on the promo code zen_fotor.
Why auto is better than manual promotion in attracting active users
Active audience – "food" any blogger. You can attract it manually, carefully analyzing each account, or turn to automatic promotion. Why is the second option better?
Using automatic services, you can analyze which content attracts an active audience more. Of course, you can do this manually, but then you run the risk of missing some details. Programs for automatic promotion usually provides a report on the content.
In addition, automatic services can search for an audience using a set of hashtags. So, for example, if you have your own clothing store in a certain city, you just need to enter the necessary keywords in a special field. The service itself will find active subscribers and subscribe to them.
Do not forget about auto direct! This is an automatic sending of special messages to users. With this feature, you can thank the customer for a subscription and give him a discount in honor of this. Instagram users love when they pay attention to them.
Manual audience selection would take a very long time and an inexperienced user would make a lot of mistakes. Therefore, for fast and accurate promotion, we recommend using automatic services.
Summation
So let's summarize the above:
1. Instagram is a great platform for business development.
2. Promotion in Instagram can be both manual and automatic.
3. The advantages of automatic advancement are simplicity and speed of work.
4. For example, this Zen-promo.com
5. Do not forget to communicate with your audience to hang its activity.
Promotion account on Instagram may seem difficult only at first glance. Using our recommendations you can easily and quickly withdraw your account in the TOP.
About Us:
Fotor is a free online picture editor and graphic designer, allowing you to use online photo editing tools, such as add filters, frames, text, stickers, and effects…and apply design tools to make creative photo designs and graphics. Online photoshop and graphic design software have never been so easy! Also, if you want to get more helpful and inspirational tips, please visit our blog home page to extend your reading.