The default home screen layout might be functional, but it lacks the personal touch that truly makes your iPhone an extension of yourself. With the advent of iOS updates, the possibilities for customization have expanded, allowing you to take creative control like never before.
In this blog, we'll take you through how to change your home screen on your iPhone, and how to edit and customize your home screen and wallpapers, and offer some creative phone wallpaper ideas to help your device truly express your personality. Let's transform your home screen on iPhone!
How to Change Home Screen Wallpaper on iPhone?
Your iPhone's home screen is not just a gateway to your apps, it's an expression of your style, personality, and preferences. So it is necessary to know how to set home screen on iphone.
If you recently upgraded to iOS16 but don't know how to set the home screen and lock screen wallpaper, here's how to add a new wallpaper for your home screen: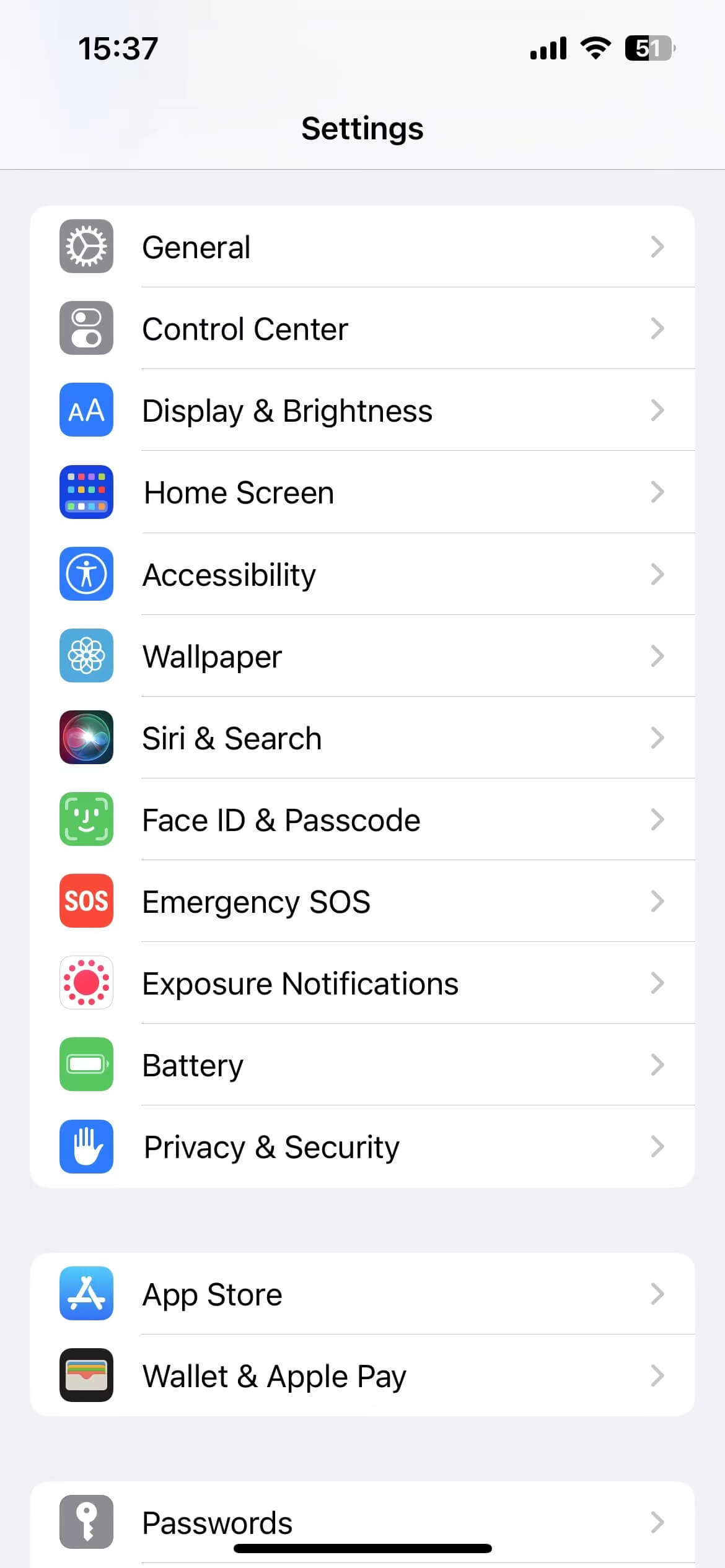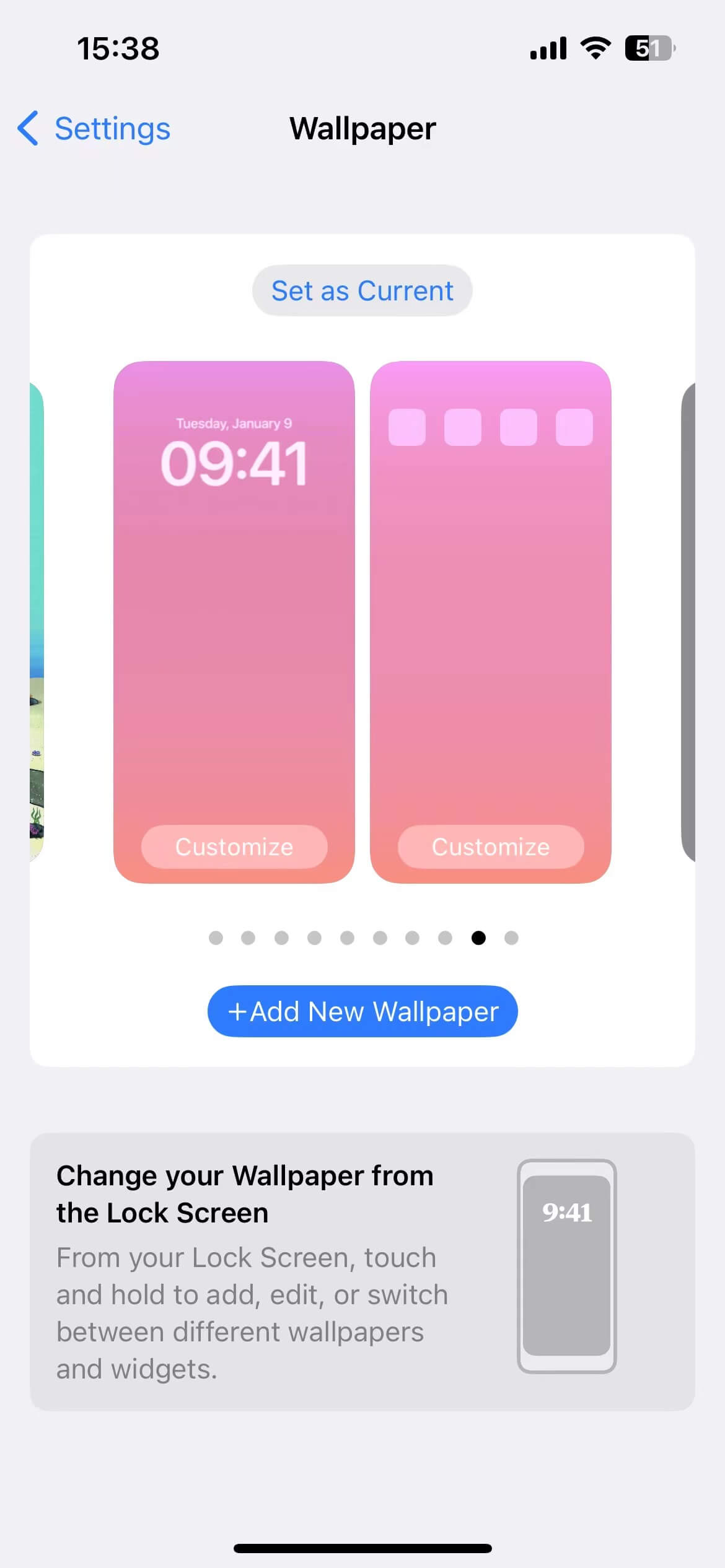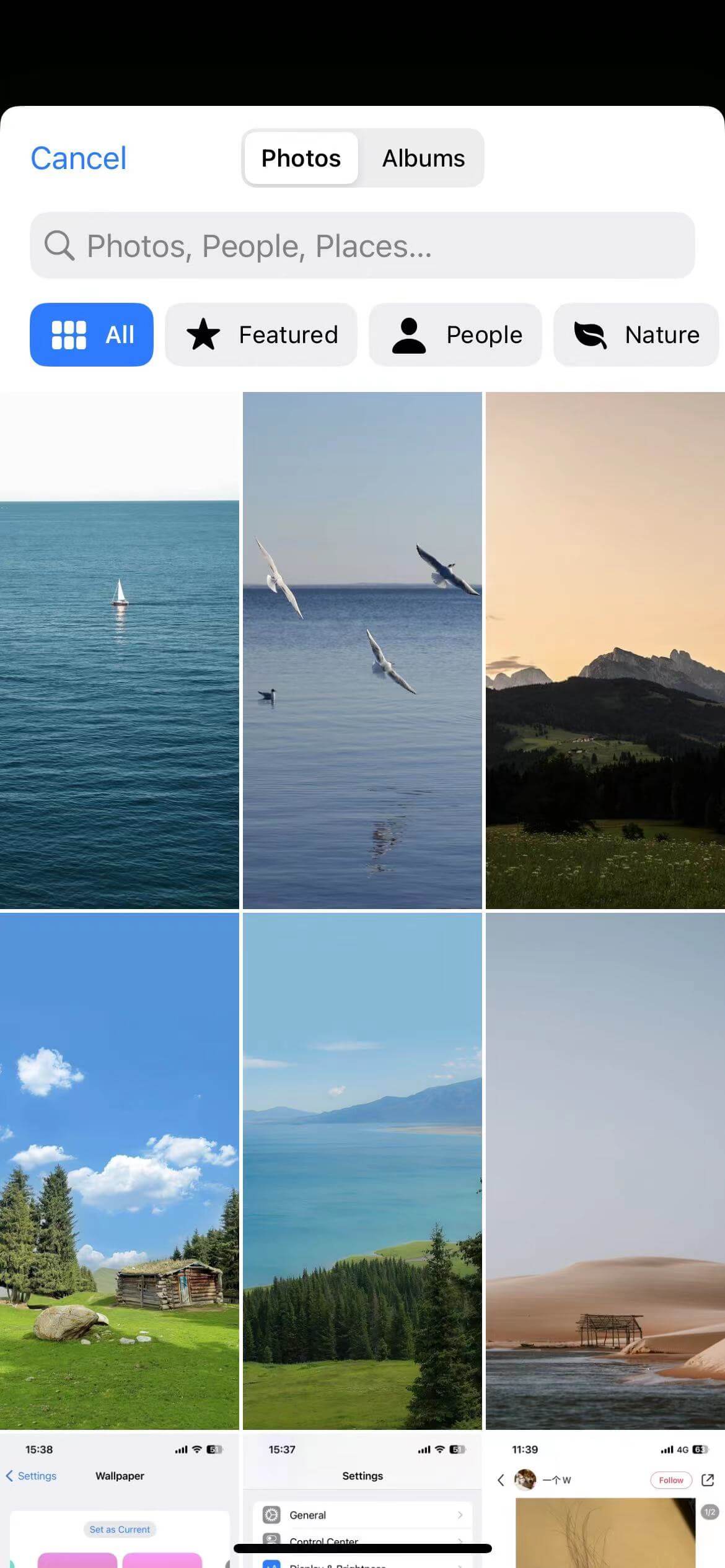 If you haven't created a fresh home screen wallpaper yet, go to your Settings⚙️, then Wallpaper. Click on the option to Add New Wallpaper.
Locate the Photos icon situated at the gallery's top section. Choose a photo to set as your home screen image. If desired, make further adjustments to the home screen appearance.
Click on the Add button located in the upper-right corner of the screen. Once the panel emerges, opt for the Customize Home Screen function.
In this display, you can modify your home screen's appearance. Decide if you want to display a color, gradient, blur the lock screen content, or pick an entirely new photo. To achieve this, tap the "Photos" button.
Choose a different image. Optionally, activate the Blur effect. In this particular view, swipe the screen left to adjust the filter applied to the home screen. You can set photo effects such as Natural, Black and White, Duotone, and several other filters for your screen.
Next, tap the Done button to save your settings.
That's it, your aesthetic home screen wallpaper set up. So, how to change the screensaver on iphone? Repeat the steps above, selecting the Lock Screen option during the iPhone wallpaper settings.
Alternatively, if you're on the lock screen, press and hold to access the Lock Screen Gallery, and then hit the blue "Add" button.
How to Customize iPhone Home Screen?
If you've ever set your device's home screen background and now want to edit and customize it, follow the step-by-step guide below: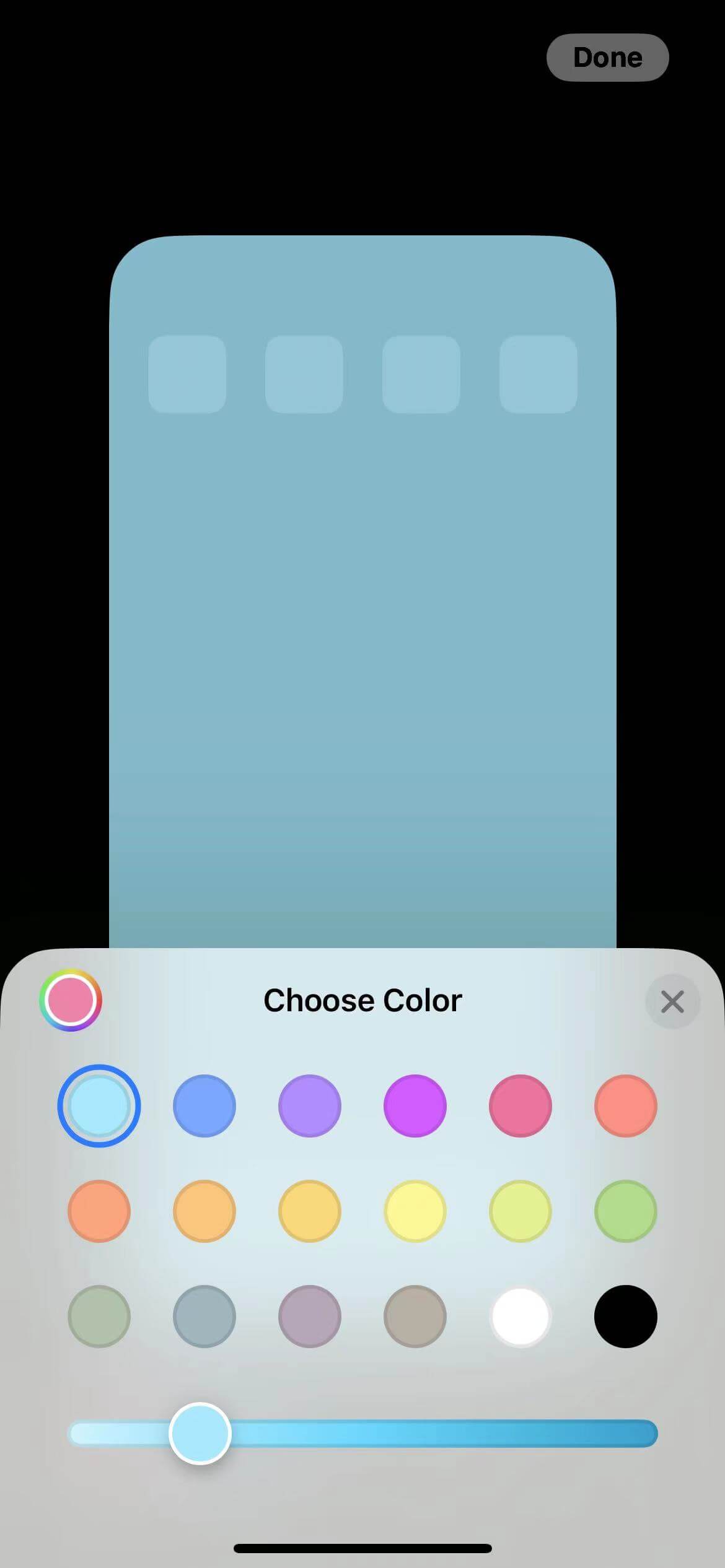 Tap on Settings and go to Wallpaper.
From this interface, you have the option to personalize your home screen by selecting the "Customize" button located on the rightmost side.
Next, you can customize your home screen background according to your preferences by adjusting the Color and Gradient options. The Color option provides a selection of 18 colors, or you can fine-tune using the Color Wheel on the top left. Meanwhile, the Gradient option offers the same color choices, but they produce an ombre effect, as the name implies.
If you're not inclined towards solid colors and wish to set a photograph as your home screen background, you can tap on the Photos button. Afterward, click on "All" to browse through your photo gallery. Or you can opt for "Albums" to select a photo from a specific folder.
Once you've set your photo, simply tap the Done button.
How to Change Wallpaper on iPhone?
To change and customize your lock screen wallpaper, you need to repeat the previous steps above: Settings > Wallpaper > Select a color or photo for your screensaver.
Once you've settled on a wallpaper that suits your taste, interact with the Time display on the screen. This action enables you to configure not only the color but also the font style for the displayed time.
At the same time, you can also add screen widgets, each adding a distinct layer of functionality and information. Such as Calendar, Weather, Reminders, even Battery, and more.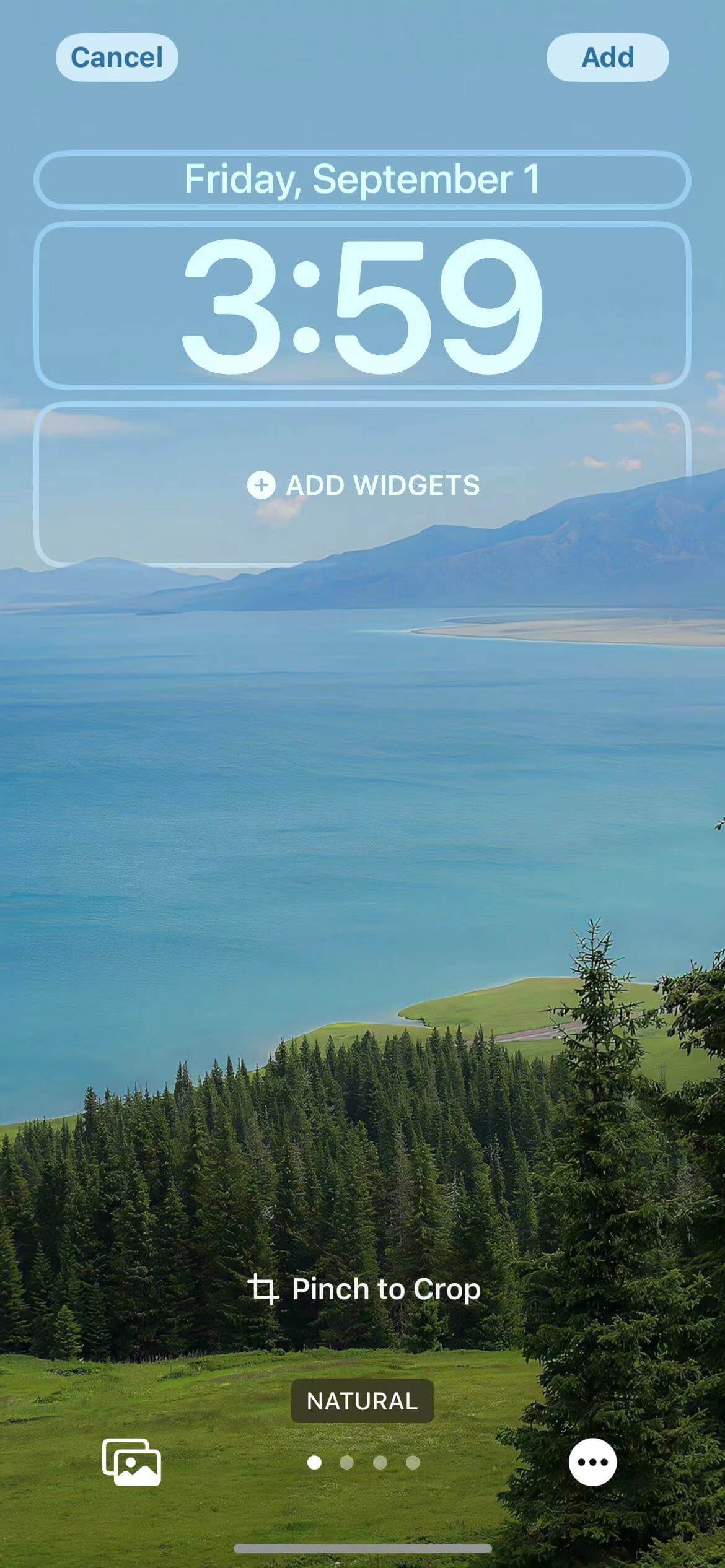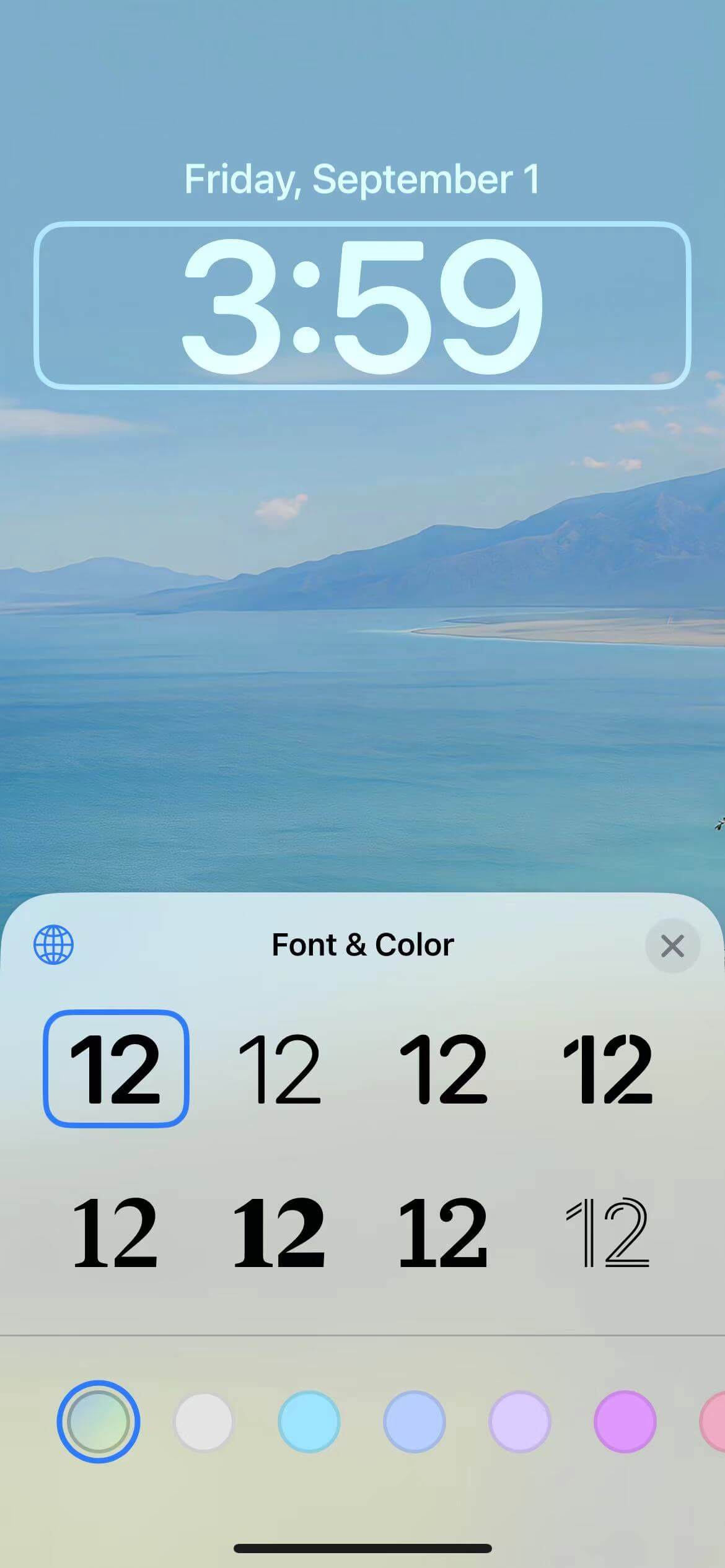 Upon completing all the desired customization tweaks, hit the Done button in the upper right corner.
If you don't want to use the same lock screen wallpaper all the time, you can establish a rotation of different photos for variety. Here's how you can achieve this:
Go to Settings, and tap Wallpaper.
Choose Add New Wallpaper.
Then, select Photo Shuffle from the top row of options.
On the Photo Shuffle screen, set a frequency (On Tap, On Lock, Hourly, Daily).
Then choose a set of photos, and these photos will be looped on your screen according to the time frequency you set.
Design a Unique iPhone Wallpaper with Fotor to Showcase Your Personality
There are instances when you might find yourself dissatisfied with internet-sourced wallpapers that fail to capture your unique style, or you can't grasp the layout of the lock screen. Apple's customization choices might also fall short of your expectations.
At this time, you need a creative custom mobile wallpaper creator - Fotor.