Different from other wallpaper apps on the market, Fotor offers you unique wallpaper free downloads for mobile with its creative customizable wallpaper design services. Whether you are seeking an Android wallpaper download or an iPhone wallpaper download, you will be all covered in the Fotor wallpaper app.
There are thousands of free wallpapers for you to download directly, covering a wide range of styles such as cool wallpapers, cute wallpapers, minimalist wallpapers, and holiday wallpapers. All these mobile wallpapers and backgrounds will make you unique.
Plus, if you want to get some personalized wallpaper backgrounds, Fotor is your first choice. You can use its well-made free mobile wallpaper templates for both iPhone and Android to customize your own wallpaper backgrounds. You can upload your images, change background color, add text and stickers, and duplicate elements for stylish wallpaper design with the powerful AI tools from Fotor.
Moreover, you can use its AI background generator to make your preferred wallpapers and backgrounds by entering prompts. You can try its various AI styles to make stunning mobile wallpapers. Everything is under your control with the Fotor wallpaper app.
Abstruct: Wallpapers in 4K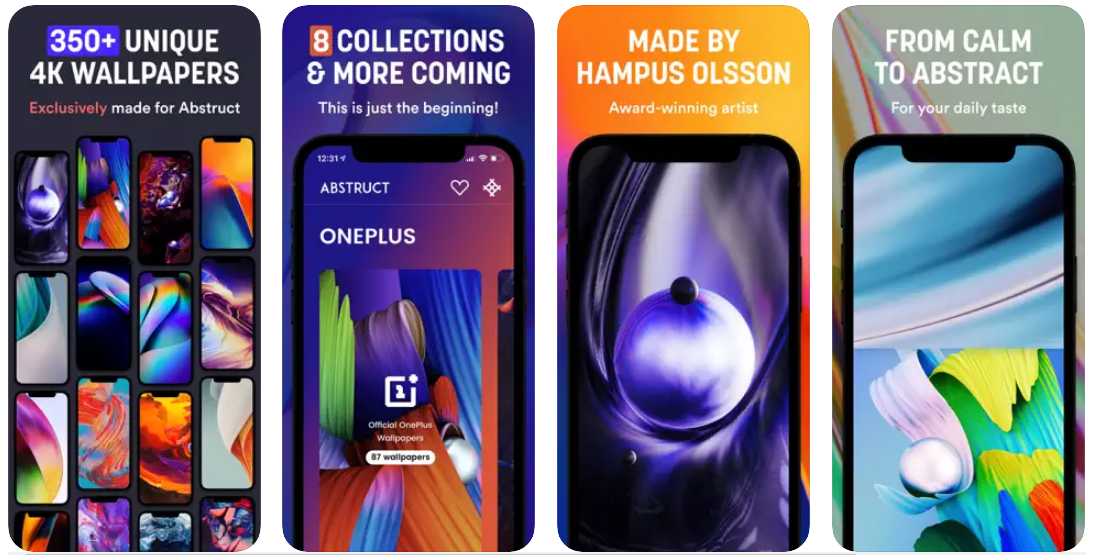 Platforms: iPhone & Android
With Abstruct wallpaper app, you have instant access to over 300 exclusive wallpapers and backgrounds designed by the artist Hampus Olsson. These wallpapers will take your mobile screen to the next level with their aesthetical wallpaper design.
In this free wallpaper app, you can elevate your mobile devices with extraordinarily spectacular 4k and 5k resolutions. Besides direct free wallpaper backgrounds downloads, you can explore its personalized wallpaper design service according to your need.
Tapet Wallpapers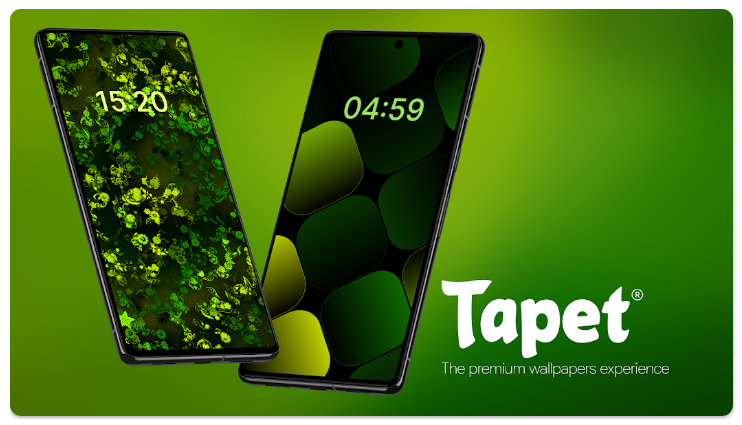 Platform: Android
Surprisingly, the Tapet wallpaper app is a one-of-a-kind wallpaper app that allows you to change wallpaper hourly or daily, which means you will most likely never see the same wallpaper twice. You just need to select the random wallpaper mode, and you will be surprised by its newly generated wallpapers hourly or daily.
Moreover, you don't need to download HD wallpapers or 4K wallpapers from the internet, because the Tapet app will generate new wallpaper backgrounds that suits your device's screen resolution.
ZEDGE: Wallpapers & Backgrounds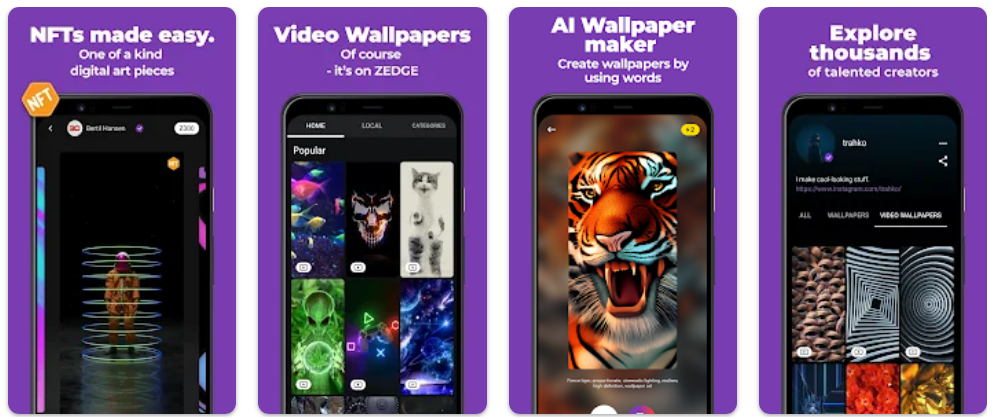 Platform: Android
ZEDGE is a wallpaper platform where you can get full HD wallpapers and 4K wallpapers as backgrounds for your mobile devices. There are millions of exclusive wallpaper designs for you to choose from, including landscape backgrounds, inspiring quote wallpapers, fan art wallpapers, etc.
Besides stock wallpapers, you can get live wallpapers if you want to have cool video effects as background for your screen. And it won't drain your battery, because it plays when the screen is on.
More than that, you can use its AI wallpaper maker to make your own wallpapers by typing words and phrases in its pAInt. And you can visualize your dream wallpapers in seconds.
Backdrops: Wallpapers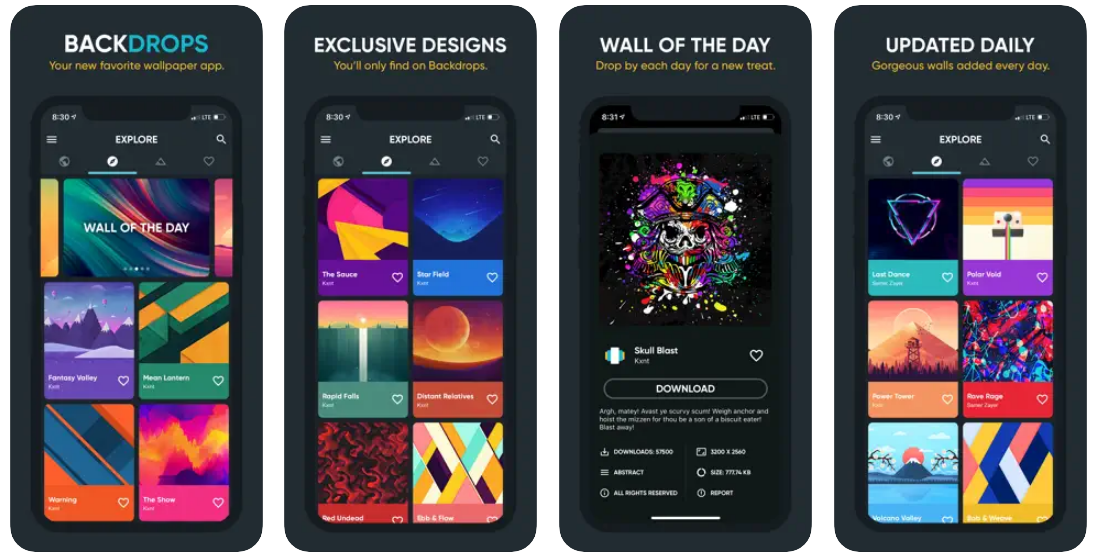 Platform: iPhone & Android
Backdrop offers you plenty of handcrafted and original wallpapers for your iPhone and Android. You can get amazing exclusive wallpapers that liven up your mobile screen. Plus, the Backdrop wallpaper design team will update original free wallpapers and backgrounds daily to enrich your sources.
Also, this free wallpaper app for iPhone and Android is easy-to-use and user-friendly. Its interface is easy to navigate for you to find your wanted cool HD wallpapers. Still, you can have access to the artistic wallpapers provided by artists.
Google Wallpapers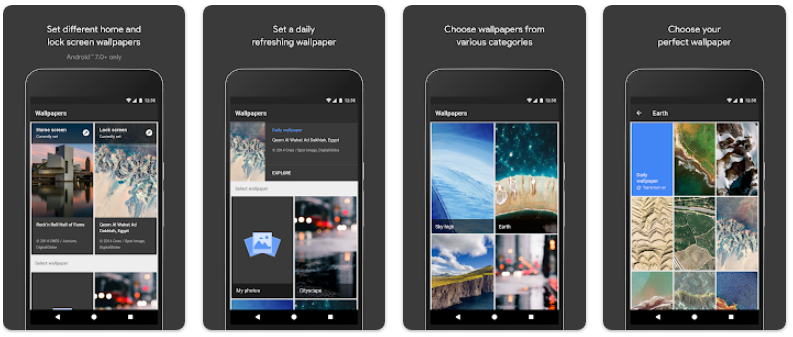 Platform: Android
Google Wallpaper app allows you to choose from its thousands of high-quality images when you are seeking free wallpapers on your Android devices. There are many types of backgrounds, covering landscapes, portraits, pets, and other illustrations. And you can use its 4K background wallpapers for your home and lock screens.
Amazingly, you can choose its "Daily Wallpaper" mode to add extra fun to your mobile wallpaper settings. Under this mode, you're able to see daily changes on your mobile screen. So, don't miss this best Android wallpaper app.
Walli: 4K, HD Wallpapers & Backgrounds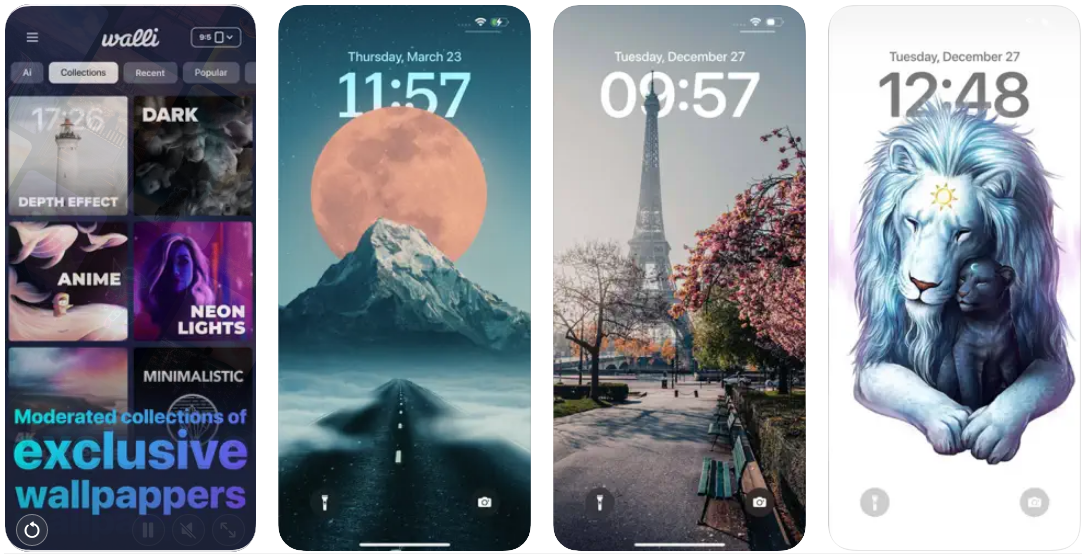 Platform: iPhone & Android
Collecting plenty of exclusive wallpapers designed by artists around the world, the Walli wallpaper app offers a platform that connects you and artistic wallpapers, backgrounds, and backdrops for both iPhone and Android. You can get high-quality Walli wallpapers to level up your screen with just a few clicks.
Besides, you can choose from a variety of wallpaper types, including abstract art, 3D art, landscape illustrations, etc. You will always have multiple and unlimited options when choosing the best mobile wallpapers.
Vellum Wallpapers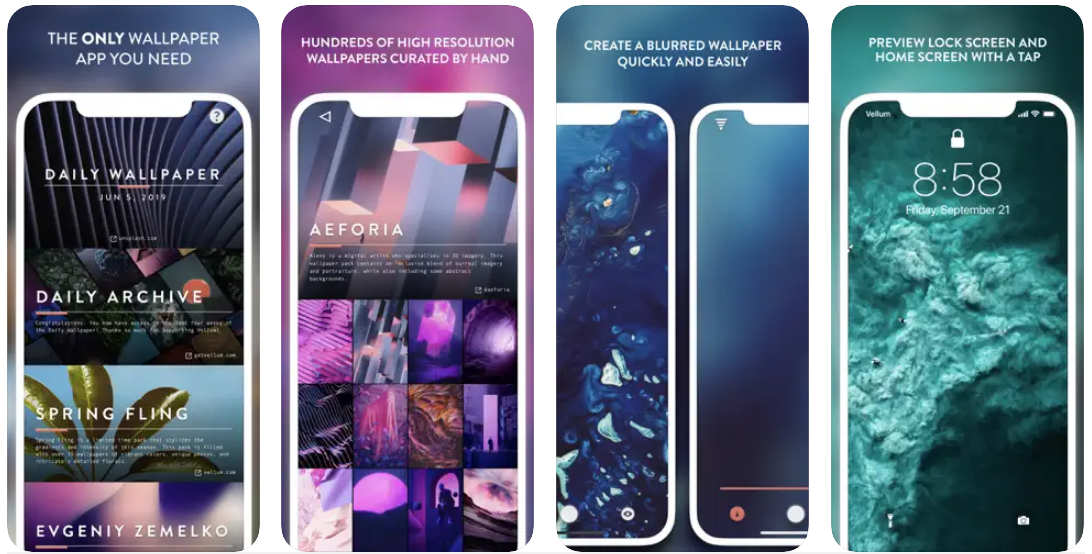 Platform: iPhone & Android
Vellum wallpaper app is also an amazing free wallpaper app for iPhone and Android. You can get your favorite wallpaper and background from its wide list of wallpaper sources, including landscapes, portraits, pets, and artwork. It's super easy to find the best HD wallpapers for your mobile devices.
Similarly, you can use its "A Fresh Wallpaper-Every Day" feature to get unlimited wallpaper and backdrops for your iPhone and Android every day. Moreover, you can set blurred wallpapers with its blur tool to make your wallpaper stylish and creative.
Conclusion
In this blog, we have shared the 8 best wallpaper apps for iPhone and Android. With these apps, you are accessible to the HD, 4K wallpapers and backgrounds that fit your need. Some wallpaper app offers live wallpapers for you to set videos as your wallpapers for home and lock screen. And other apps allow you to use their AI wallpaper generator to create your dream wallpapers by entering the words and phrases. Hope you find this blog helpful!