The color pink is always eye-catching. The things related to pink make you look charming as well. Halloween is coming, a bright-colored costume can help you grab attention and be the most elegant lady on Halloween night. Thus, pink is your best choice.
In this blog, we've gathered the top 20+ pink Halloween costumes for adults and kids in 2023. Whether the hot Barbie costume, pink Power Rangers Halloween costume, or just a simple pink witch costume and fairy pink costume, you can effortlessly pick out the one you like here.
Now join us to find the best pink Halloween costumes!
20+ Pink Halloween Costumes to Look Charming This Year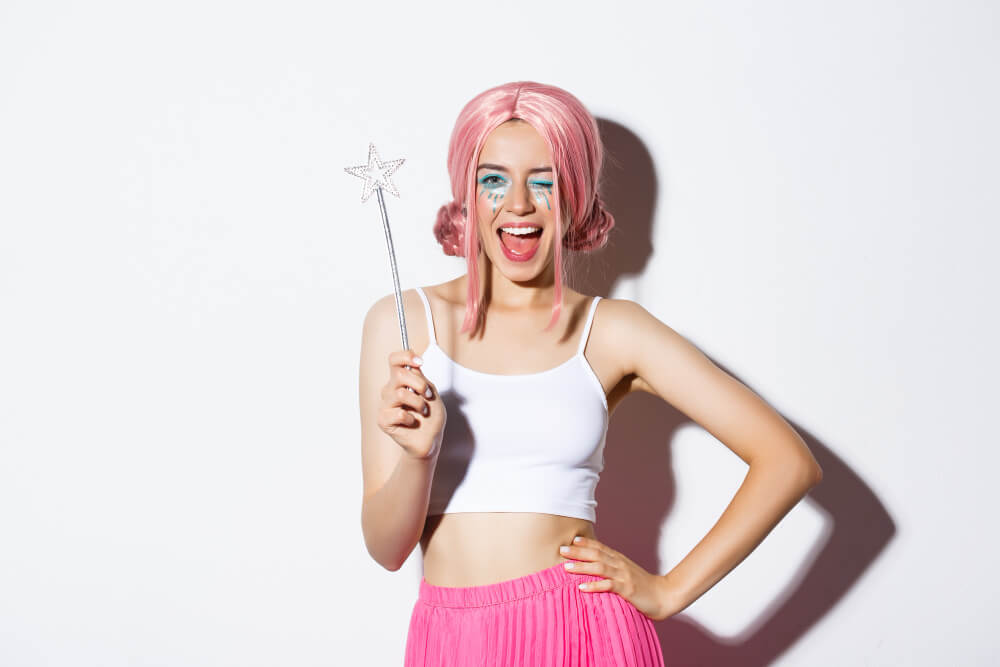 1. Barbie Costume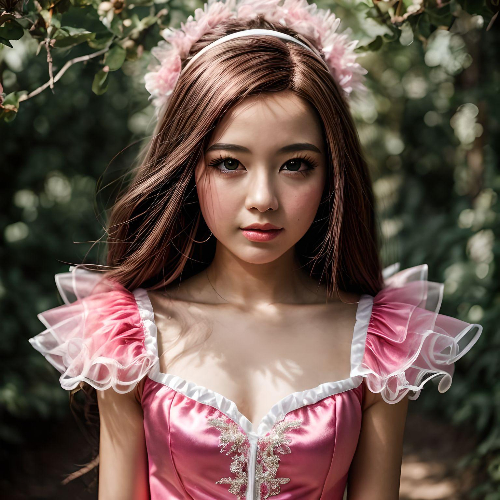 Virtually Try on Barbie Costume For Free
Being a Barbie doll is a great idea for pink Halloween costumes. Barbie symbolizes women's beauty, empowerment, and limitless potential.
A Barbie costume is easy to duplicate, you need a pink dress, along with some pink accessories. And long hair can make you look extremely enchanting.
2. Pink Power Rangers Halloween Costumes
Prefer being a superwoman? This pink Halloween costume is a good choice. You just need a one-piece jumpsuit, along with a half mask covering the top of your face. Plus, you can choose pink lipstick to better match the pink costume.
3. Elle Woods from Legally Blonde
Why not choose to be a fashion lady? You can transform into Elle Woods from Legally Blonde this Halloween with pink leather and a hip wrap skirt. Plus, you can wear sunglasses and hold a dog to further replicate this lady.
4. Pink Witch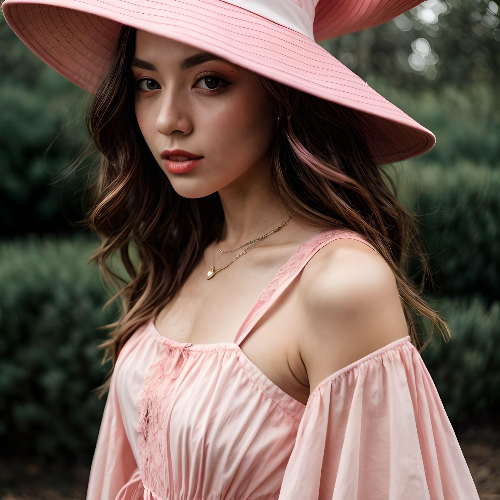 Virtually Try on Witch Costume For Free
Give a new look to the witch this Halloween. Transform the ordinary black witch to a pink witch, it's fun, right? And this is a great mother-and-daughter Halloween costume.
5. Pink Fairy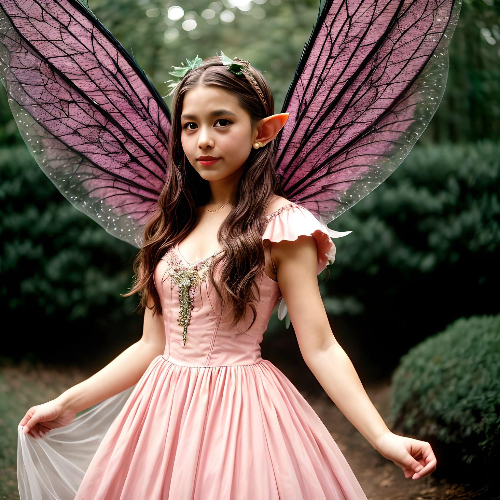 Virtually Try on Fairy Costume For Free
Imagine being a pretty fairy and roaming the forest. You just need a pink dress and anything glitter that makes you look charming. Remember, a pair of wings and elf ears are a must.
6. Group Pink Costume from A League of Their Own
Girls, now gather your friends to dress up in this group's pink costume. Show girl's power this Halloween night. It's easy to copy, you need pink baseball uniforms, red baseball caps, and several pairs of red stockings.
7. Sleeping Beauty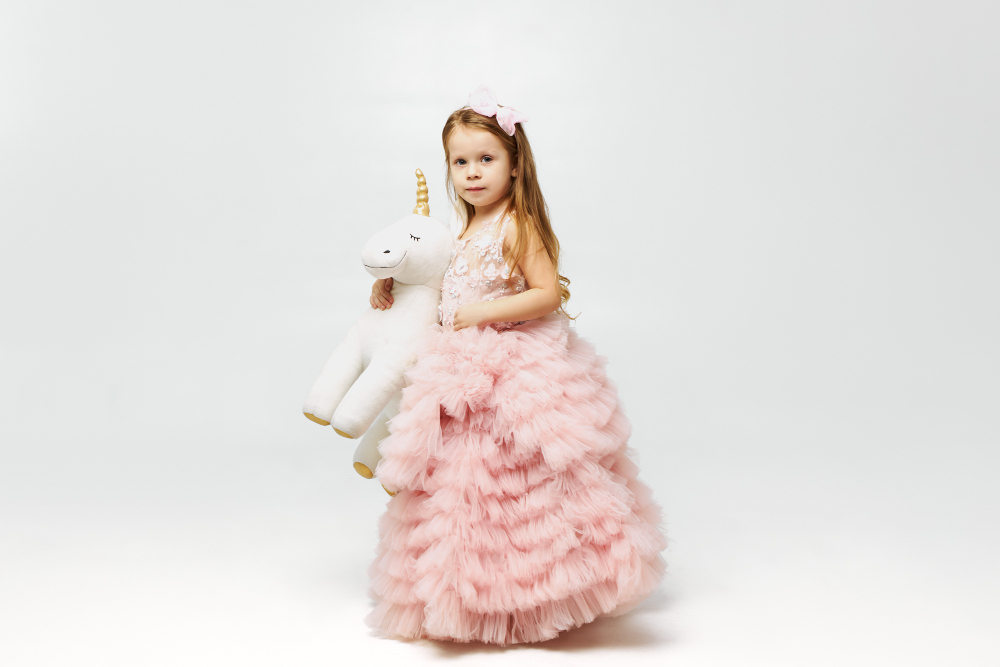 How can a Halloween costume show be wonderful without a Disney princess? As to pink costume, Princess Aurora is your best choice. All you need is a long pink princess dress and a shining crown.
8. Flamingo Costume
This is an easy and creative pink Halloween costume, you just need something feathery and pink. Like, you can wear a flamingo shirt or have a flamingo headband. Plus, you can DIY a flamingo beak to add much fun. And this is a great parent-child costume for you and your kids.
9. Space Cowgirl Costume
Add fun to this Halloween with a space cowgirl pink costume. You need a pink cowgirl dress and white boots. Plus, you can wear a pink square scarf on your neck to complement this costume.
10. Hello Kitty
Hello Kitty is one of the greatest pink Halloween costume ideas. I'm sure you and your kids are the sweetest and cutest mother and daughter kitty this Halloween in this pink costume.
11. Pink Bandit
Who says pink costumes cannot look scary? Give yourself a terrifying look this Halloween with this pink bandit costume. A pink face mask with your eyes and mouth exposed, and a pink stick are the things you need.
12. Energizer Bunny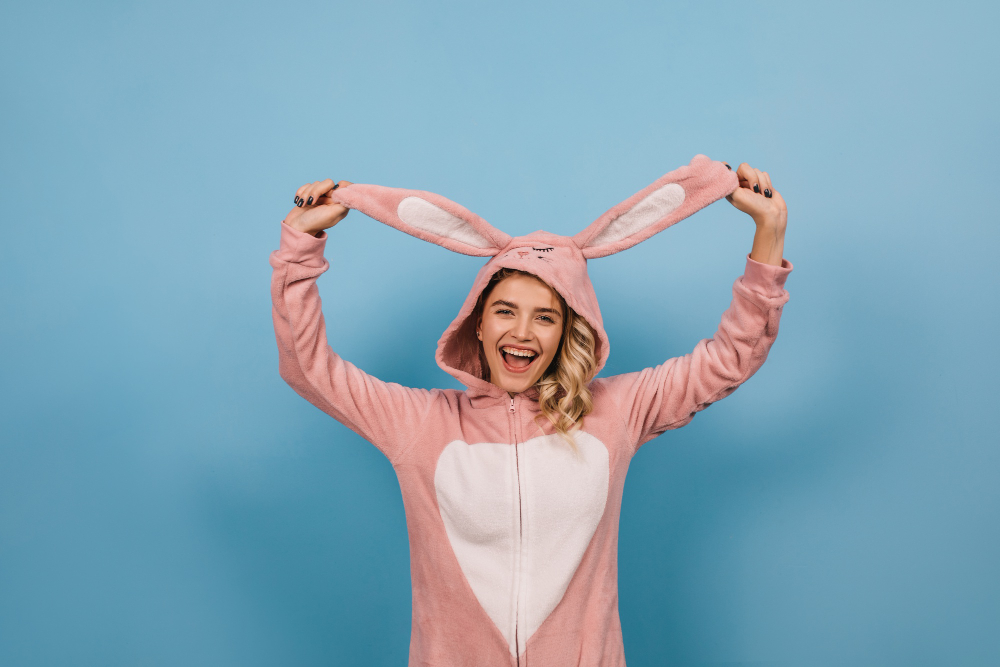 Are you looking for cute pink Halloween costumes for your kids? Then look no further! Try on this energizer bunny costume. All you need is a pink jumpsuit in rabbit style.
13. Glinda from The Wizard of Oz
A Halloween costume show is not perfect without a wizard. Glinda can be a good choice. She is kind and adorable. And it's quite easy to copy her costume. Just buy the whole set of Glinda's pink costume on any shopping website. Also, your kids can pair the same costume with you.
14. Hermione's Yule Ball Dress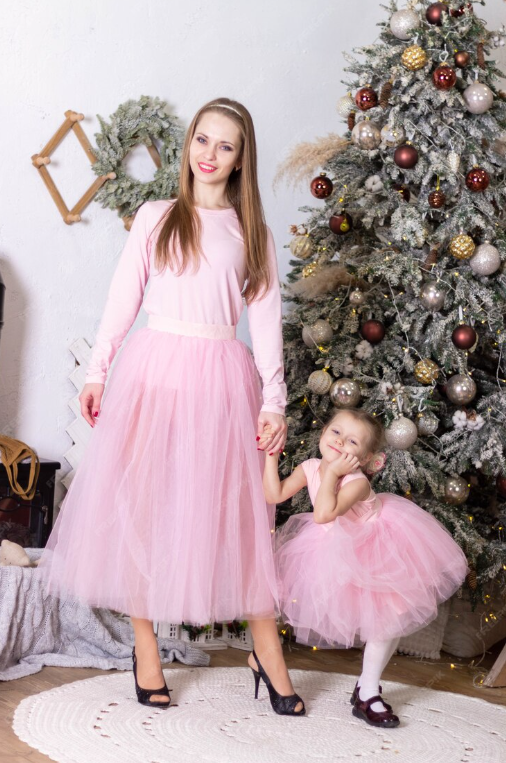 Have you ever seen the film Harry Potter? Do you remember Hermione's pink dress on Yule Ball? It's quite pretty, right? So, try on Hermione's beautiful pink costume this Halloween and have a wonderful night with a gentleman. You can also wear the same style evening dress with your daughter on Halloween party.
15. Lorelei Lee From Gentlemen Prefer Blondes
Wanna be a sexy lady and make a splash this Halloween? Then you can dress up as Lorelei Lee, the character that Marilyn Monroe plays in the film Gentlemen Prefers Blondes.
To replicate this costume, you need vintage blonde short curly hair and a long pink dress. Plus, a pair of pink long gloves and a set of glitter jewelry can make you look more enchanting.
16. Frances 'Baby' from The Dirty Dancing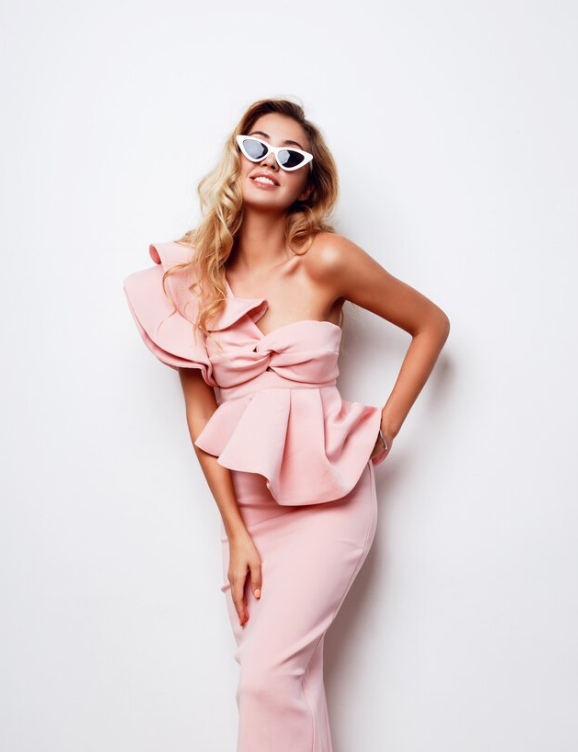 If you are a housewife and have no time for a fancy pink Halloween costume, you can simply dress up as Frances 'Baby' from The Dirty Dancing. All you need to do is to wear a pink dress, curl your hair and then enjoy the dance.
17. Princess Peach
Every girl is a princess. Give yourself an elegant look this Halloween with a Princess Peach pink costume. You need a pink dress, a crown, and a blond wig. Plus, dress up your kid as a small-sized Princess Peach, I'm sure she loves this pink dress.
18. Frenchy From Grease
If you are looking for Halloween costumes with pink hair, how could you forget Frenchy? She was dressed in pink from head to toe. Pink hair, pink dress, and pink high-heeled shoes will give you a classic Frenchy look.
19. Pink Candy Costume
Want to make your pink Halloween costume ideas more creative? Why not transform yourself and your kids into pink candy? And give a treat to everyone you meet with the candies in your pockets. You look delicious in this pink candy costume.
20. Pink Unicorn Costume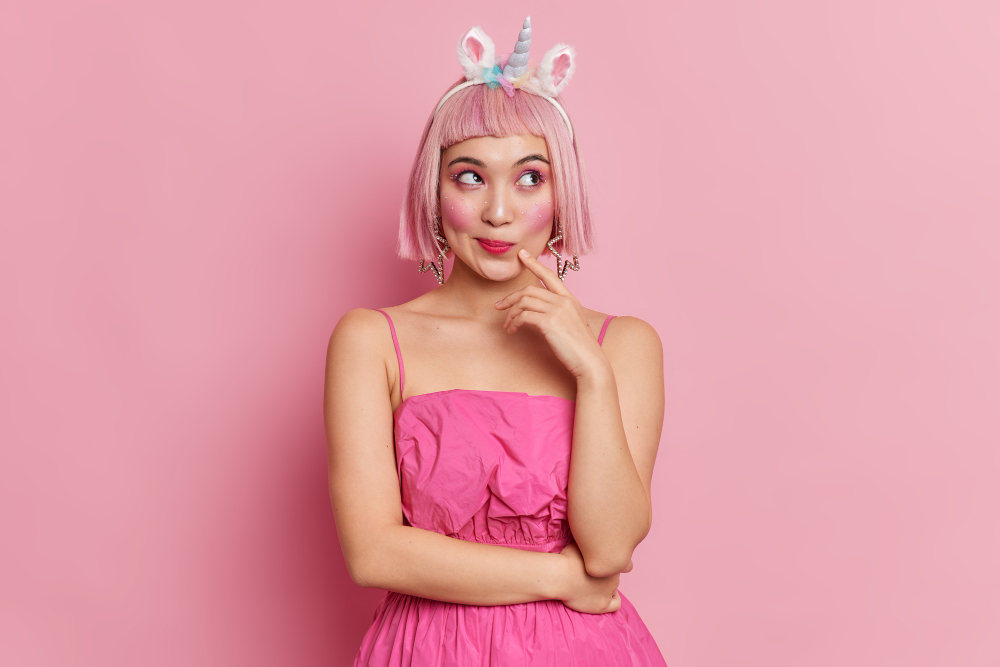 This outfit looks so cute! And it's perfect for mother and daughter. Choose a simple pink dress and decorate it with colorful makeup and a unicorn headband.
21. Minnie Mouse Costume
Give yourself a cute look with this pink Minnie Mouse costume. You can either choose a whole set pink costume or simply wear a Minnie Mouse headband. It can help you recall the warm memories of childhood this Halloween night. And it's also a good costume for kids.
22. Marie's Pink Costume From Marie Antoinette
Do you prefer a nostalgic route this Halloween? Then you can dress up as the queen Marie Antoinette. All you need is a retro and gorgeous palace pink dress. Plus, you can add glitter jewelry or a shining crown to decorate this costume.
Try on Pink Costumes in a Snap With Fotor's Halloween Costume Generator