195 Best Instagram Captions for Selfies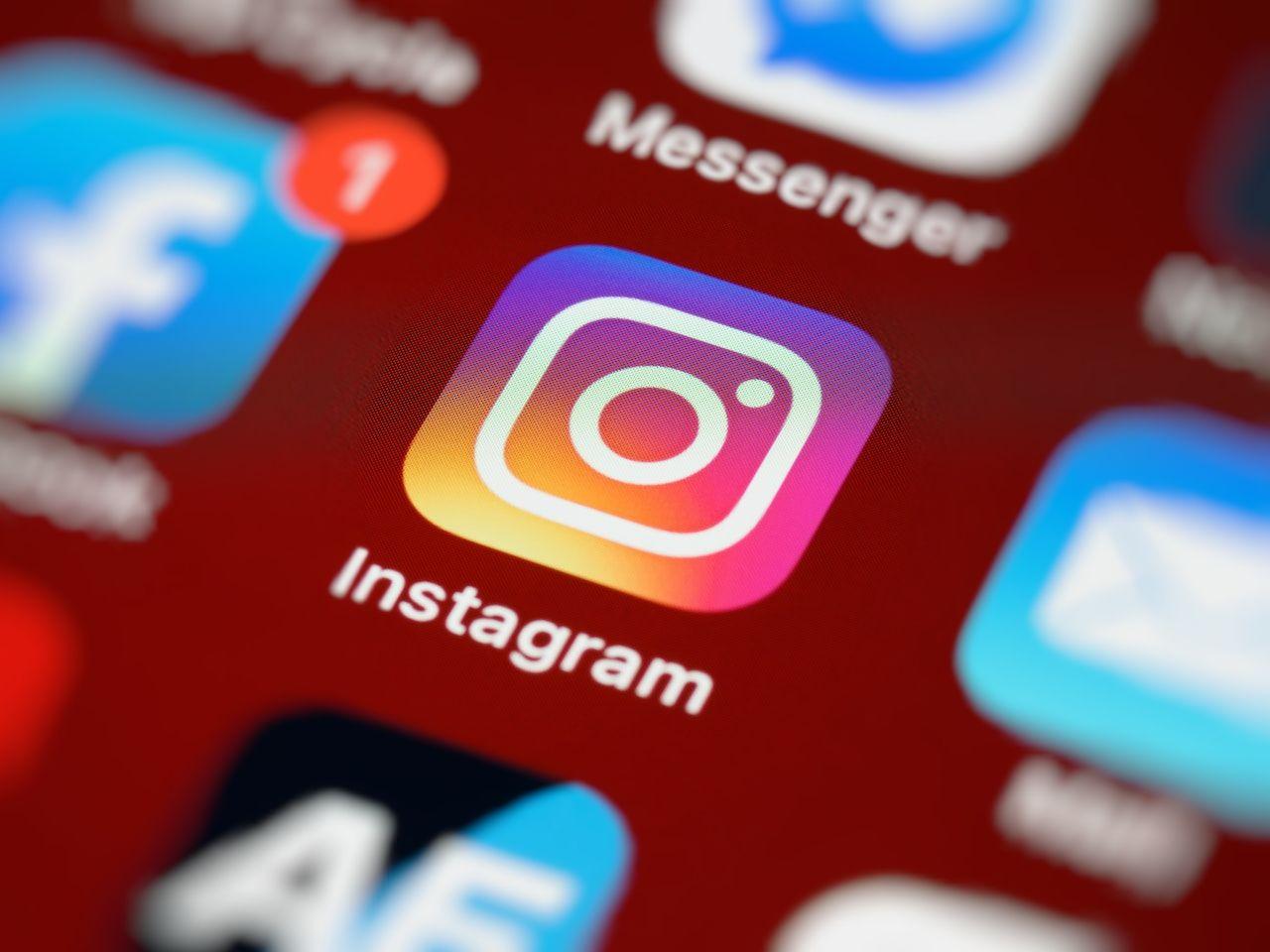 When we take a good selfie and want to share it on Instagram, we naturally need a great caption to match it. Good and attractive captions for Instagram selfies can make your Instagram post more attractive.
This article has 195 Instagram selfie captions, covering a variety of topics, from cute and funny to witty. Here, you are sure to find what you need.
Table of Contents
Cute Instagram Captions for Selfies
I don't want to listen to big truths, I just want to eat small cakes.
Today I want to be the happiest child in the whole universe.
I'm shiny and lovable.
I'm going to give you my planet and my roses.
Life is bright, and everything is lovely.
I hope your cuteness can cure all that is not cute.
The moon is closed today so it's up to me to say good night.
If you know how weird I am, then you're as cute as I am.
Find a windy day to meet you and blow me into your arms.
Born a layman, like money, and moved.
When I have saved enough sixpence I will go to the moon.
How can people who have freedom, books, flowers, and the moon be unhappy?
When happiness comes, enjoy happiness.
The secret to happiness: eat and lie down.
Staying up all night if you don't do it well, becomes an all-nighter.
Laugh out loud on a sunny day.
Lovely and worthy of being loved.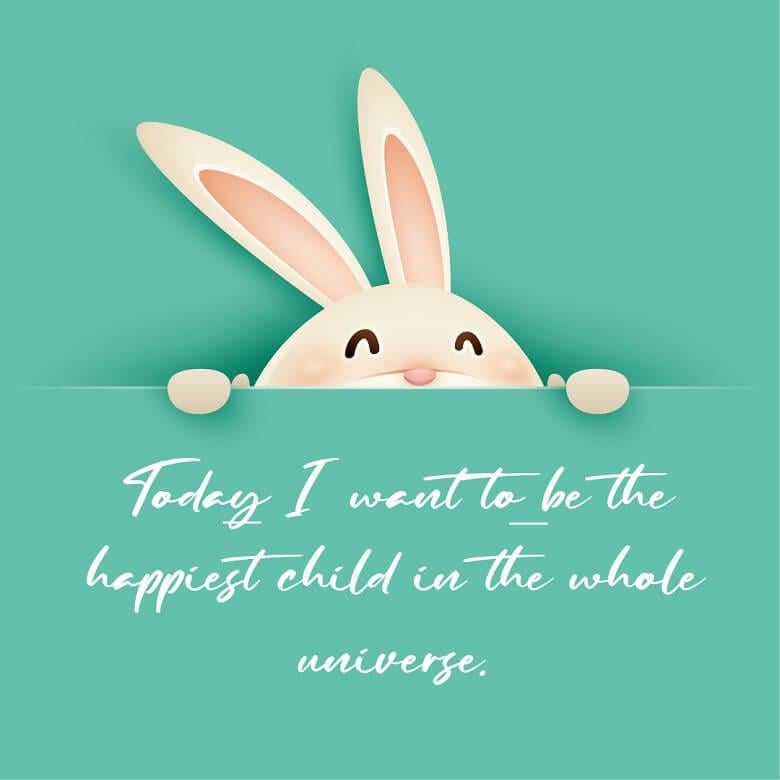 Funny Instagram Captions for Selfies
On the pirate ship of life, be a happy pirate.
My selfies don't need copywriting.
Fake selfie high-end players go online.
I want to steal a little joy.
Always delete some sadness in order to accommodate more happiness.
My head is a little planet, and you are the only one driving the moon car every day.
Be as happy as possible, and go to bed as early as possible. Try your best.
Don't worry, it's getting better.
Nothing is bad, bad will be good.
No dynamic days are serious life.
Busy is good medicine for all neuropathy.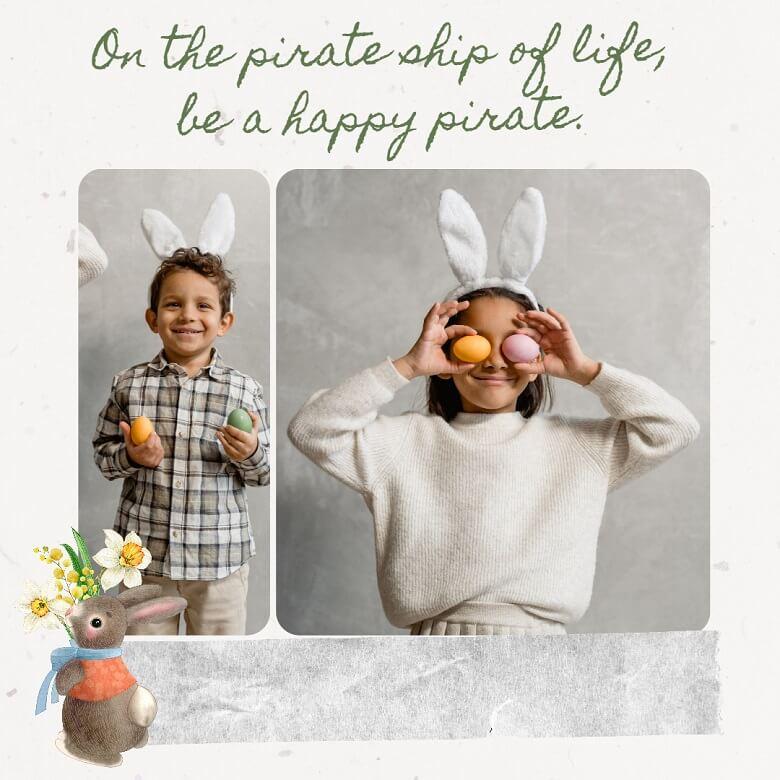 Short Captions for Instagram Selfies
The day is hot, hot and bright.
Small daily life.
The best is for you.
Real and gentle, realistic but not sophisticated.
Live a good life meet slowly.
I hope you're here for me.
You are as warm as the sunset glow.
You are as romantic as the star.
You are the best for me, thank you.
Sunny day.
Always love life.
There is no daily routine!!!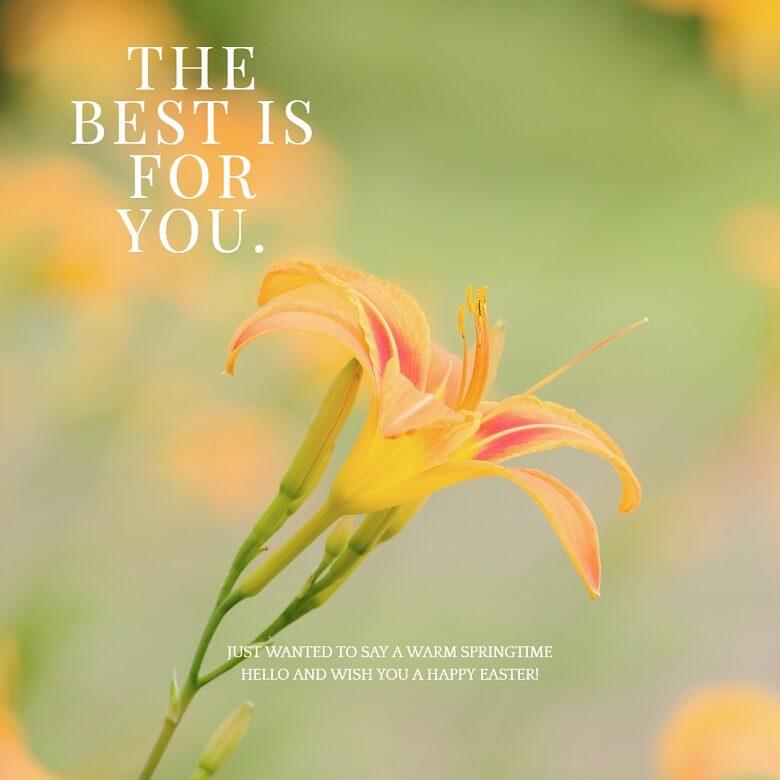 Smile Captions for Instagram Selfies
You smile like good weather.
Keep smiling, and one day, life will get tired of upsetting you.
Hope to be in a good mood every day as usual.
l hope your eyes always smile and get what you want.
I've been looking for the spring of my life you just smile.
Do not disturb the past, the rest of your life is only willing to laugh.
May you be faithful to yourself, live earnestly, and laugh-free.
Love the wrong turn back, while it is not dark, you remember the way.
Take a ride in the mountains and rivers, thanks anyone for coming.
People really need emotional sustenance.
Secretly make a wish: don't let me down on everything I like.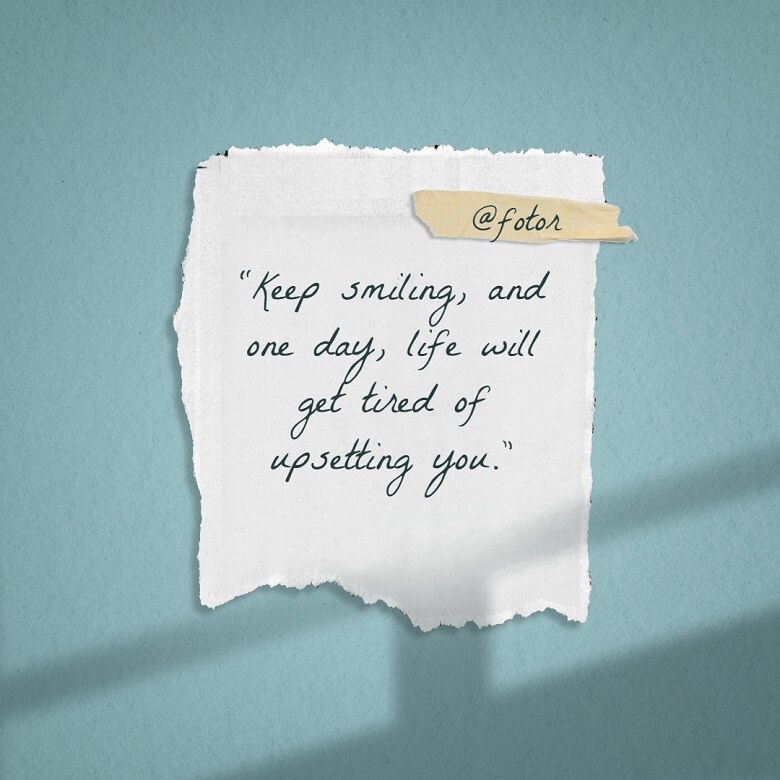 Instagram Captions for Girl Selfies
Every girl is an expert in life.
No matter how old you are, long live the girl's heart.
Girls' journey is the sea of stars, not the love of the world.
Don't deny yourself, you are very kind, very gentle, and especially worthwhile.
I want to be your well-known joy.
You deserve all the beauty in the world.
Life as I understand it is to be with everything you like.
I keep my personal life quiet, so don't think you know me. You only know what I allow you to.
Someday, someone is going to look at you like you're the best thing in the world.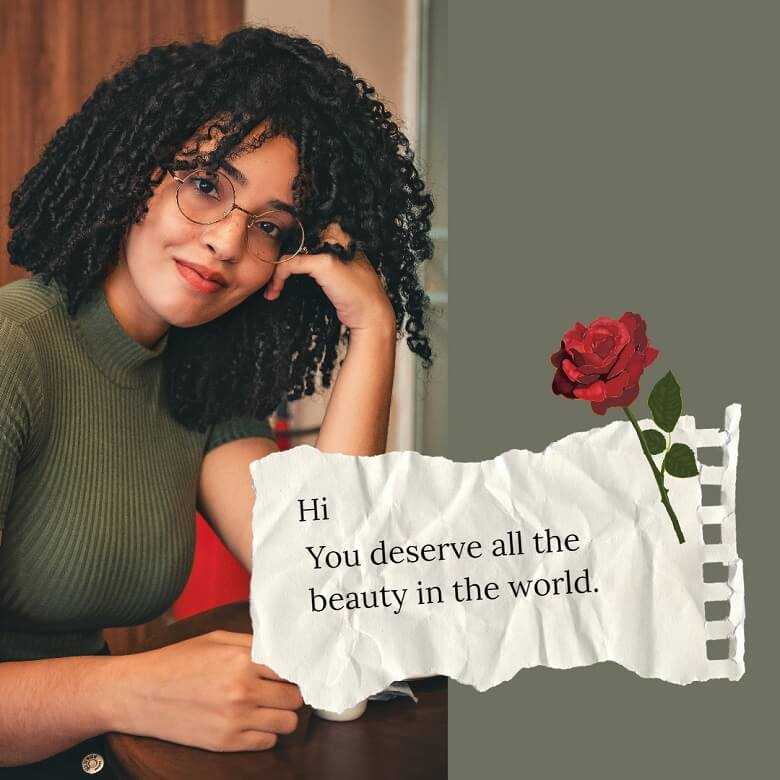 Instagram Captions for Guys Selfies
Adults choose the word, brave teenagers choose love.
Don't wait for her not to come. Just take it as if the moon has broken her appointment.
The person I love is gentle and kind. I can't be grumpy.
Love and freedom, you and gentleness.
If you feel gentle, you will want to be gentle.
May you be your hero, not afraid to leave, not afraid to be alone.
Later you stay up late addicted but also used to no one caring.
We used to talk all night long, but now we don't say goodnight to each other.
Every boat has its own ferry.
I will run to you with tenderness.
The first one out of the big wind came home with me.
Want to give you a hug, let the world know.
Tired life needs a gentle dream and a loved one.
I hope the moon can hug you instead of me.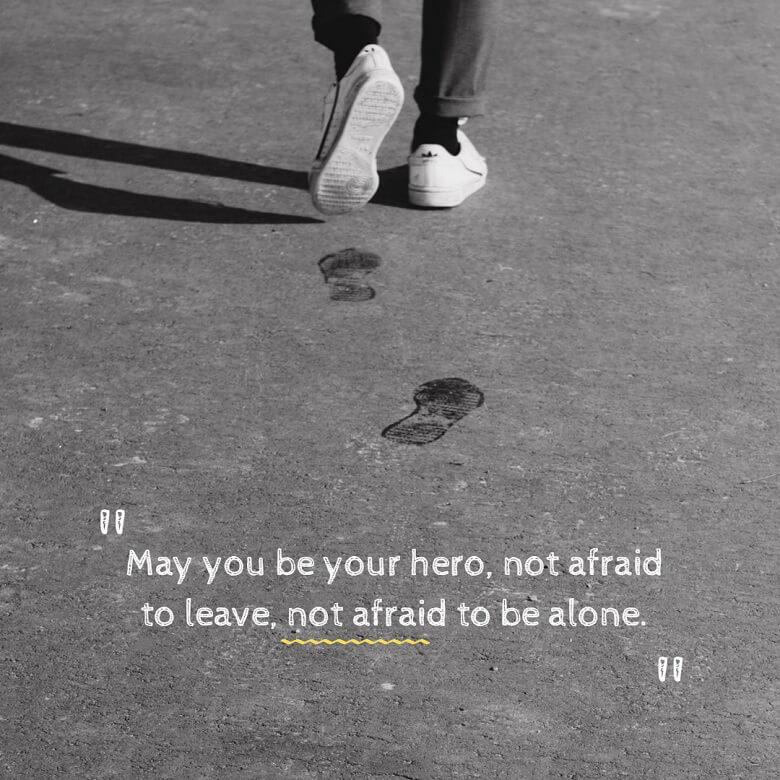 Witty Instagram Captions for Selfies
Adults have already adjusted their emotions to silent mode.
Adults are expired children.
Too sweet is a fairy tale, not sweet is life.
May the world continue to be alive may I still be me.
Time settles us first, and then confuses us.
Dreaming the most tender dreams, filled with the world's hurry.
Remember to play an emotionally stable adult every day.
The end of the road or the road as long as you that to go.
Some people panic to meet someone simple farewell.
l pretended to be happy, but I didn't have anything in my heart.
Who gives us meet but not concurrently give us forever?
Maybe you don't need chicken soup, what you need is a slap.
If your life just got harder, congratulations, you just leveled up.
Love is the most difficult thing in the world.
If we can meet again many years later, we will be fine.
A wise man does not fall in love, but a fool is trapped by his feelings.
Is it rare in the world or not worth it?
What leaves no longer comes, back is not perfect.
Lonely for a long time to encounter happiness will panic.
Spirits are spirits that have not yet come down but are long gone.
I filled the mountains and seas but found you in the clouds.
The story is short and full of regrets.
There is a crack in everything, that's how the light gets in.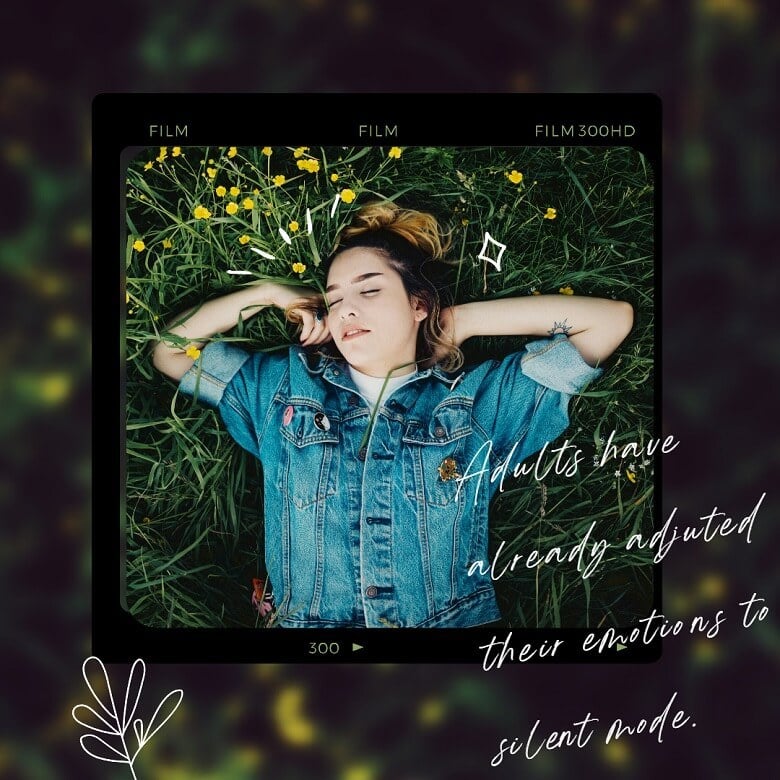 Inspirational Instagram Selfie Captions
I don't want to lose, even if it's hard.
Life is like this, others only look at the results, and the process alone supports it.
Hope to get through everything, the stars are bright.
Go all out at each stage to change your mediocre life.
Work harder than anyone else in a quiet situation.
I hate being complacent and forgiving myself secretly.
Your mistakes should be your motivation, not your excuses.
I will have flowers and the moon.
We will go ashore at last, in the sunshine.
The effort is addictive, especially after taste.
Like the sunrise, all is getting better and better.
We are all in the gutter, but some of us are looking at the stars.
Life may always have regret, but the future is still good.
When the world says "Give up", hope whispers, "Try it one more time."
I'm dark all over, and I always want to give sunshine to others.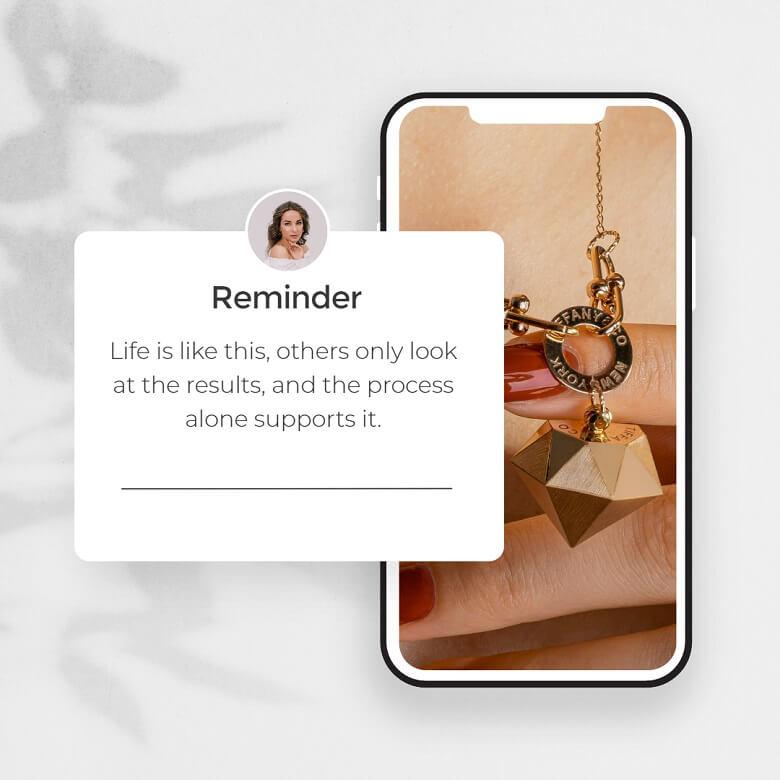 Quotes for Instagram Selfies
The right person heals you, the wrong person will only consume you.
Because tomorrow can be expected, this life will not be abandoned.
True people cry when you leave. Fake people leave when you cry.
Life is too short for dreams, anger, and bad vibes. Life it goes.
Be careful who you pretend to be. You might forget who you are.
The sad truth is: So many people are together but not in love. And so many people are in love but not together.
A couple of years from now, everything you are stressing about won't mean a thing.
Live a chicken feather, but don't forget to look up at the moon.
Thanks to life. There are deprivations and gifts.
Traversing mountains and rivers, the world is worth it.
No fear of words, no fear of years.
You are backlit with all the good things in this world.
Everything in the world, all reunions are worse than first encounters.
Because there is a sea of people, the meeting will be so unexpected.
Never expect, never assume, and never demand. Just let it be because if it's meant to be, it will happen the way you want it to.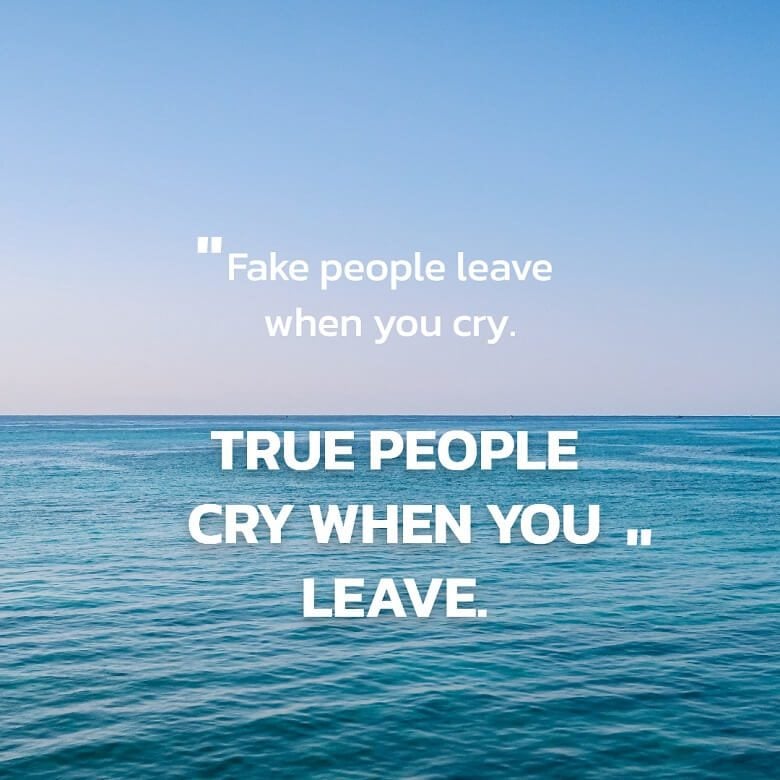 Cool Captions for Instagram
Born sensitive, lonely, and happy.
I love gale and spirits, loveliness and freedom.
l will always be loyal to me, running towards ideals and freedom.
Cross the stars over the moon to meet your better self.
Always sober, always gentle, never close.
I later fell into the crowd. Hope that I would become sober.
Spend your life in your own way.
Thank you for coming from and not listening to my past.
After you left, I shook hands and made peace with loneliness.
You may see me struggle, but you will never see me quit.
A cool selfie.
Life is short and beautiful no time with no time.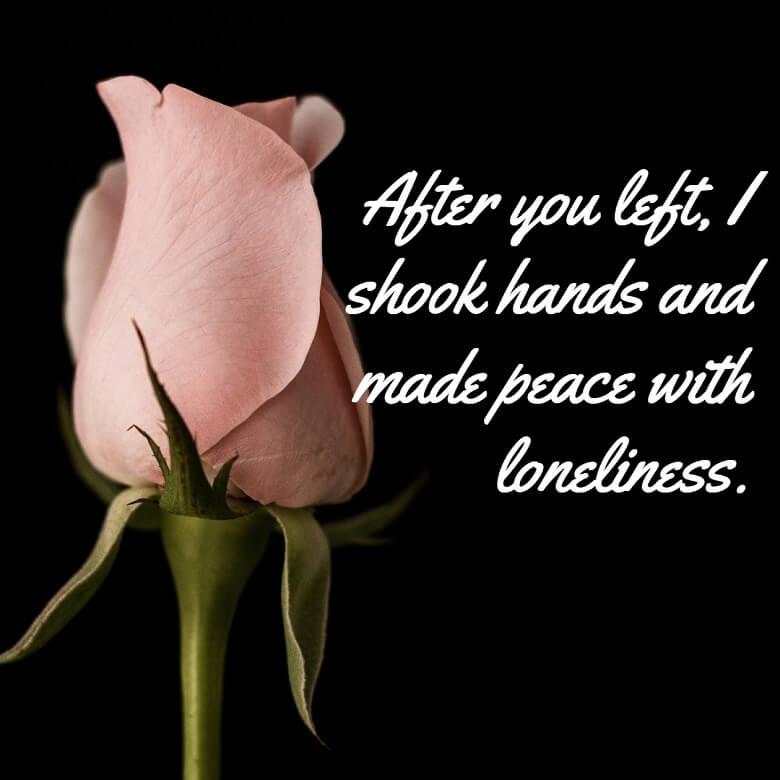 Summer Instagram Captions
Some people miss a summer all their lives.
Summer is orange-flavored sparkling water.
In the tail of summer, secretly hide you.
I'm grabbing the tail of summer.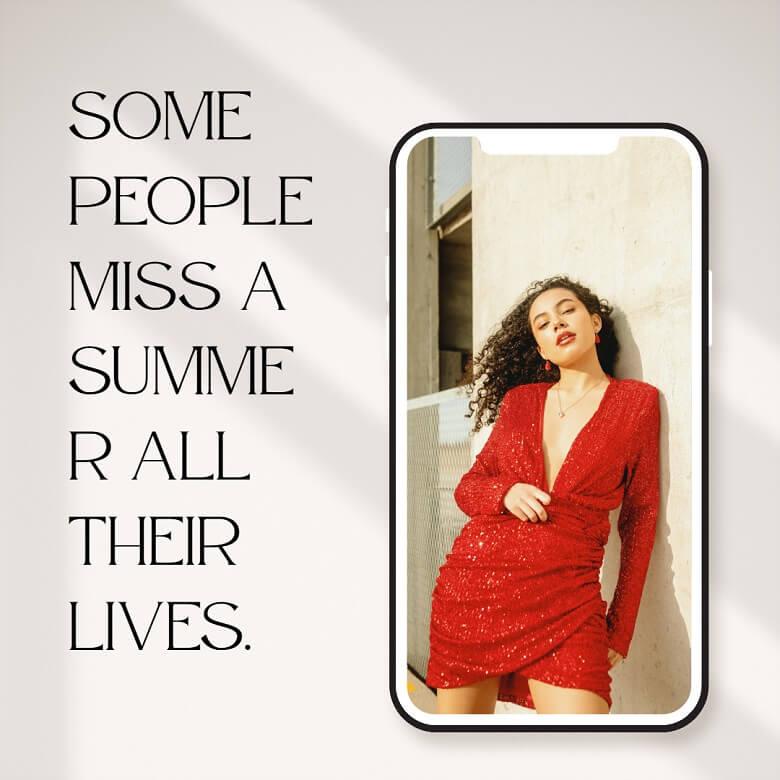 Instagram Captions for Couples
A good relationship must be mutual.
Love and freedom, you and gentleness.
I'm most afraid of not having your unread messages after waking up.
Your way to me has softened all kinds of circumstances.
I want to run to you full of tenderness.
I was dreaming. You were the gift.
I am a hard person to love but, when I love, I love really hard.
I want to travel around the starry sky and find your planet.
You are as romantic as the star.
The moon is a metaphor, and all Noumenon is you.
When you walk around the mountains and rivers you will find that you are human fireworks.
Around the galaxy, there are no brighter stars than you.
I can think of your love for thousands of miles.
The twentieth meeting you used to spend all my luck.
You're the one I'm attracted to even when.
There are no stars in my night sky. After meeting you, the stars will be bright.
I want to say good night to the world. You happen to be the world.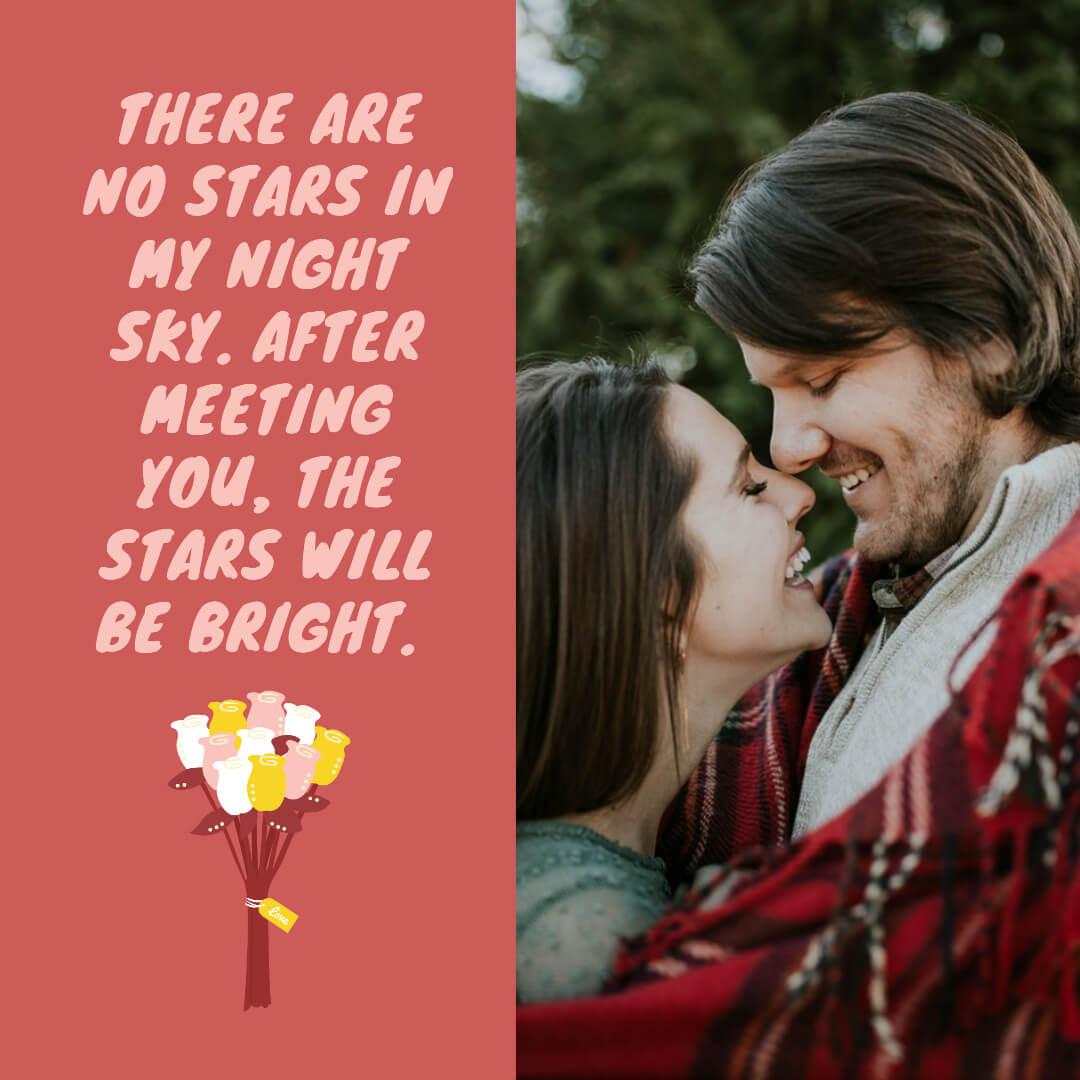 Instagram Captions for Best Friend
When we meet again, I hope we are all on the higher ground.
The world is dark, and then you come, with the stars and the moon.
I can think of your love for thousands of miles.
Accompany me to a higher mountain, a warmer shore.
You and I will see each other in the Jianghu in the future.
No one can replace you.
Here on earth, joy is yours.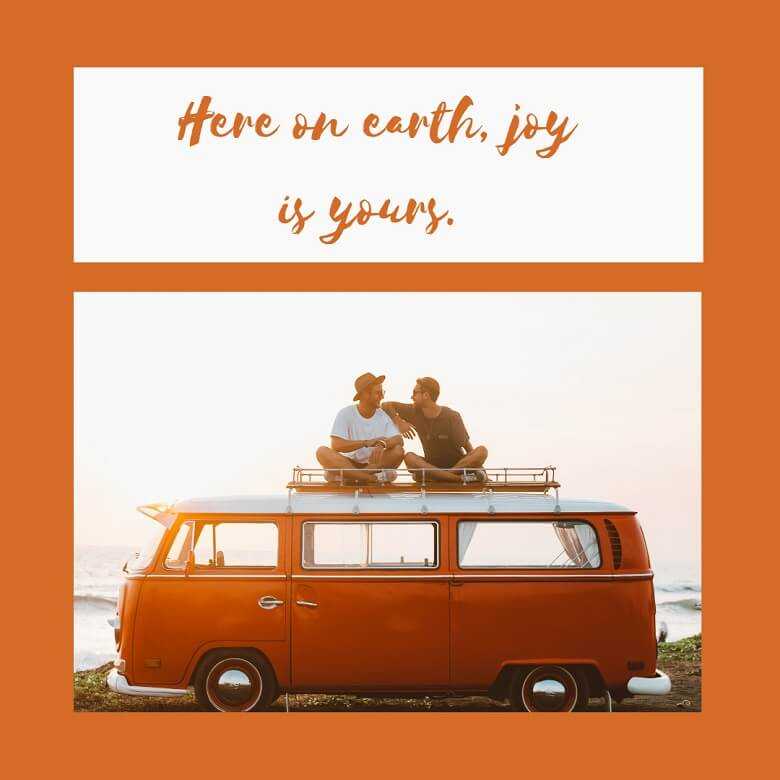 Romantic Instagram Captions for Selfies
The world is too noisy, come to my heart.
The joy you is hidden in your imagination day after day.
What I told the moon was a secret I'd hidden in the universe.
The heart dies in the night, and love is reborn in the dawn.
I wrote the sentence to you. It was myself who moved me.
You're always like that you're not invited to come in my dreams.
I don't look at the moon and I don't miss you, so the moon and you are in the dark.
Waiting for the moon. There are always people coming over the mountains and across the sea.
May everything you do for it have romantic results.
I want to weave you and stars into my dream.
Cherish the romantic universe and daily life.
The wind stops at autumn water, I stop at you.
You walk in front, I must be behind you.
You're partial, you're exceptional, you're doting.
Love s all around at a glance.
Sink into the world for your beauty.
The world is just so-so, but you're worth it.
Please allow me to be your four seasons limit.
You are backlit with all the good things in this world.
The earth is round so one day we will meet.
I love you for my life past.
Look into my eyes - you will see what you mean to me.
The man who fears losing has already lost.
Home is where you are.
You are my today and all of my tomorrow.
I'll think of you every step of the way.
One day, we don't have to say goodbye, just say good night.
You can't stop yourself from being vulgar, but you can't be romantic.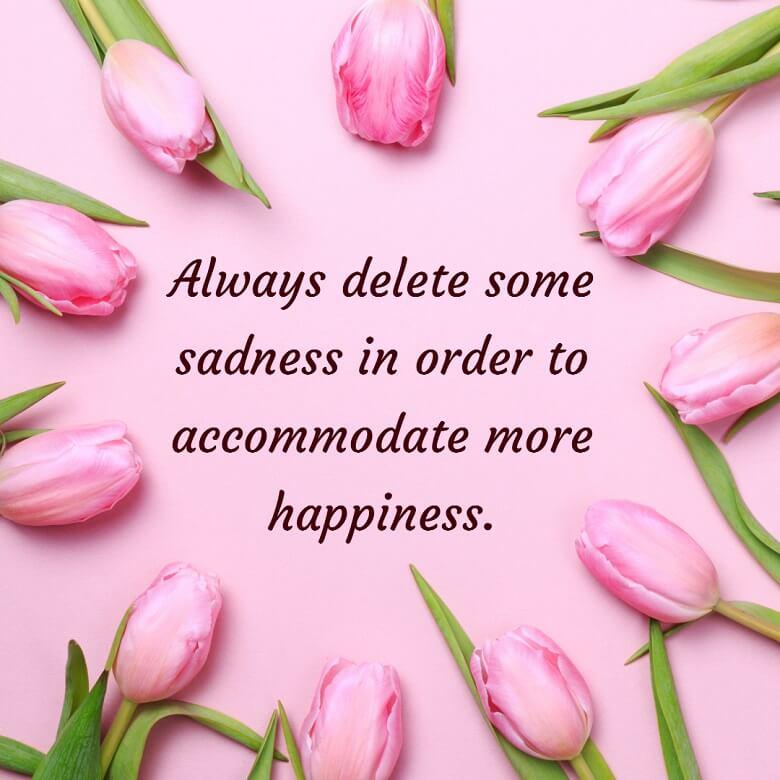 Summing Up
That's it for all the captions about Instagram selfies. Hope it helps. You can also use Fotor's online editing tool to add these captions to your images. Also, create an attractive post with our Instagram post maker.