99+ Best Birthday Captions For Instagram: For Your Big Day
Summary: This post lists 67 birthday captions for Instagram with different types. Pick your favorite one and pair it with the birthday Instagram post. - From Fotor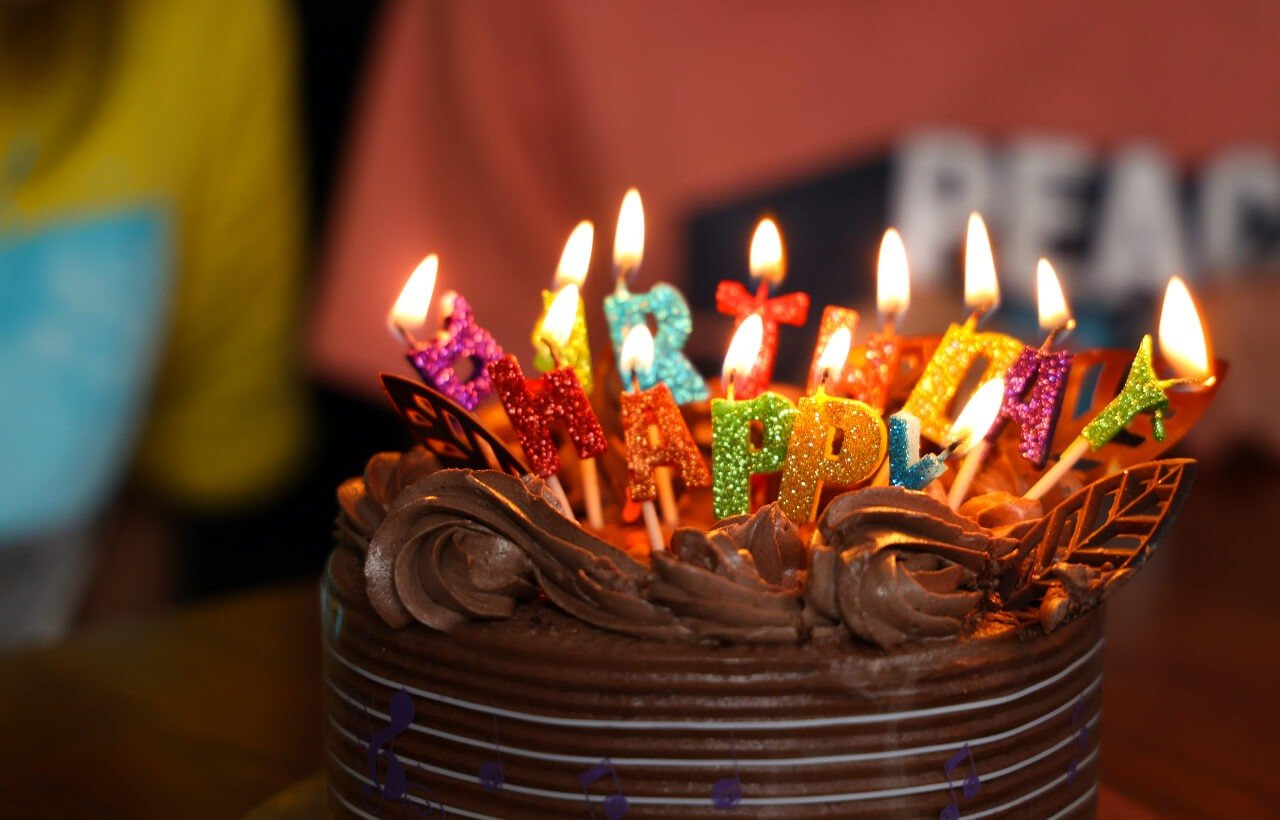 Not every day is your birthday, so make the most of it on your birthday! I'm sure you have many ways to celebrate your big day: a big dinner with your family, drinks with friends, a cute birthday card... Yes, all of these are perfect, and you will surely record the beautiful moments on your birthday.
But, in 2022, it's no surprise that the most trendy way to share birthday moments is to pick a meaningful or funny birthday caption, pair it with your birthday selfie or a photo with your family and friends, and share them on Instagram. Of course, birthday Instagram stories are also a great way to attract people. If you're interested, you can read our post on Instagram birthday story ideas to get inspired. Whether posting photos or stories on Instagram, these ways you can share the joy of your birthday with others, not just friends. I bet you'll get a lot of likes and birthday wishes on Instagram!
We've compiled everything for you, with a variety of styles of birthday post captions, and you must be love our complete list of birthday captions for Instagram that you'll want to use more than one!
Table of Content:
Instagram Birthday Captions for Yourself
These Instagram birthday captions are the perfect addition for any birthday post, whether it's a selfie or other photos. You should take some time to celebrate yourself as it is your day! Choose one of the below birthday Instagram captions, and pair it with your photos to share them on your Insta, which is the cutest way to capture a great birthday moment!
Funny Birthday Captions for Instagram
Even if you grow up, you can't lose your sense of humor! Here's our collection of funny birthday captions.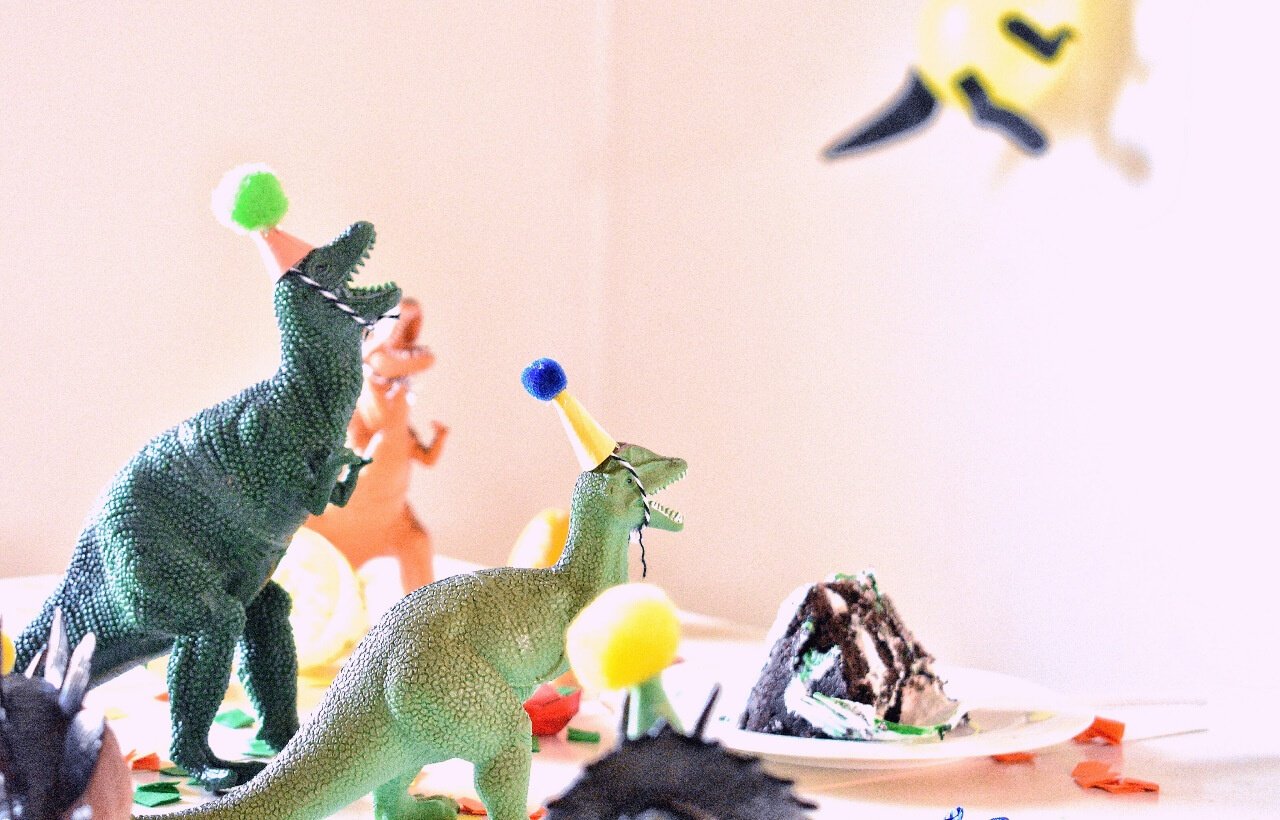 Warning: It's my birthday today!
Everything will get better, like going from 17 to 18.
Who would have thought that a minute ago I was 19 years old, but now I am 20 years old!
Unlock the achievement: 18 years old!
The cream on the cake wants to escape.
Instead of tapping Happy Birthday on your phone, run over and hug me.
Exuse me, what flavor of birthday cake is the best? I'll try it today.
Just want to have a birthday, don't want to grow up
Don't worry about your age, you get a new one every year.
The 19th year of knowing my mom.
80 years away from being a centenarian.
Well, at least I am not as old as I will be next year!
Does a birthday really happen if you don't take a selfie?
Today's the best day of the year: my birthday!
Time to drink champagne and dance!
Another year older, but definitely not any wiser.
Pop the bubbly, it's my birthday!
Birthdays are good for you. The more you have, the longer you live.
Living my birthday by the 70\30 rule today: 70% champagne & 30% cake.
I don't get older, I level up.
Cute Birthday Captions for Instagram
Stay cute, on your birthday, on every day!
Cake is my happy place.
Don't worry about your age, you get a new one every year.
I can't wait to blow my candles out.
Keep calm and celebrate on.
You glow, birthday girl.
Today's the day I can wear this birthday crown!
My birthday, my rules.
Cue the confetti.
Lovin' my birthday glow.
Birthday MOOD!
Making my birthday wish.
Meaningful Birthday Captions for Instagram
As we get older, we may become somewhat emotional. If you want to post meaningful birthday captions, then you can pick your favorites one from the twenty captions below.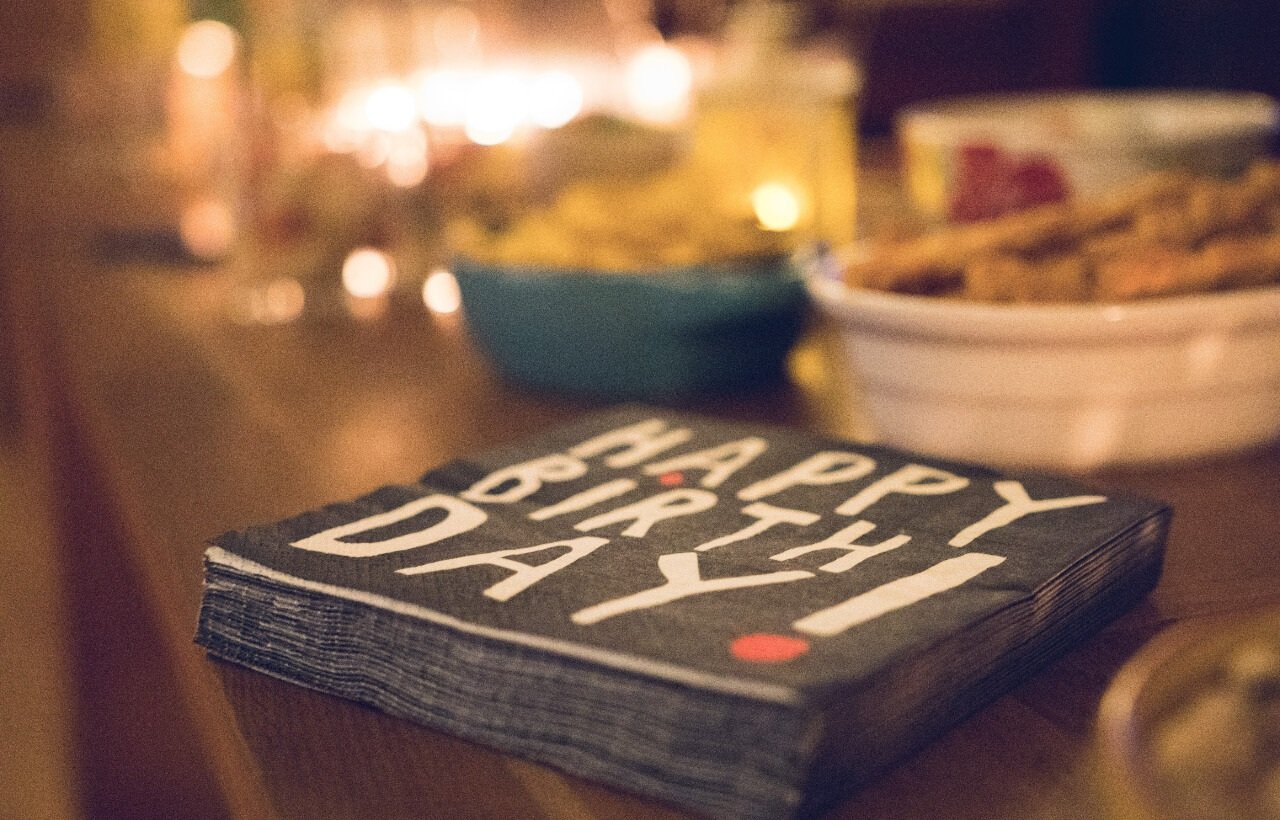 Hold on to your inner child as you grow older.
Hugs, kisses and lots of birthday wishes!
Today is a great day cause it's my birthday!
Making my years count instead of counting the years.
I hope the birthday cake is as sweet as me.
On this day, a queen was born.
Gonna party like it's my birthday…cause it is.
Eating my cake and wearing it, too.
Found my birthday crown.
About to go on another 365-day adventure around the sun.
Live your life and forget your age.
My birthday selfie game is strong.
Today is the oldest I've ever been and the youngest I'll ever be again.
Birthday candles aren't the only things getting lit this weekend.
Happy Birthday Captions for Instagram By Age
The birthday captions below are arranged by age, so you can choose the best Instagram birthday caption for you based on your age. It's okay if you don't find your age, just replace the age and it will be perfect.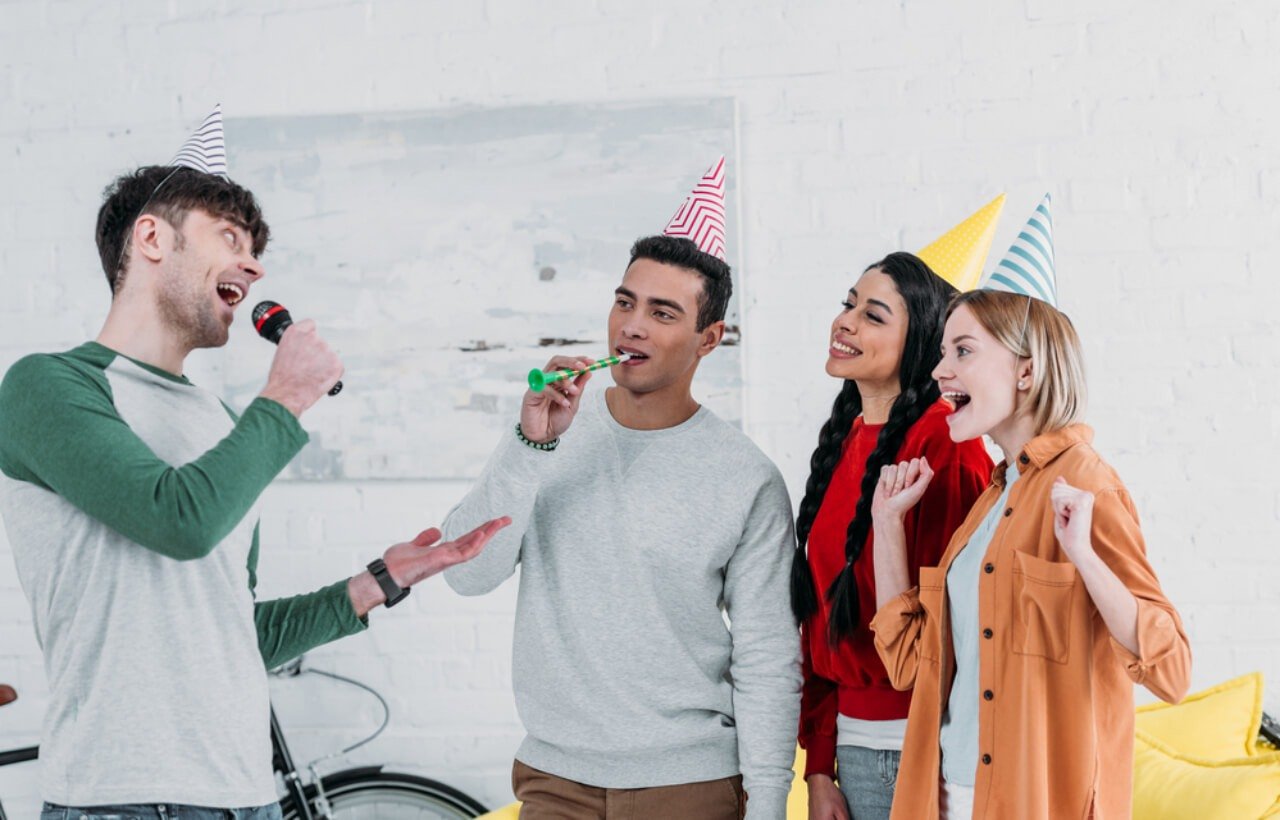 21st Birthday Captions for Instagram
21 and ready for some fun.
Finally 21 and legally able to do everything I've been doing since 16.
I have mixed drinks about turning 21.
Cheers and beers to my 21 years.
Being 21 is nothing to wine about.
They say you stop growing once you're out of high school, but I just outgrow my fake I.D.
20th Birthday Captions for Instagram
20 never felt better.
Happy birthday to me, ready for a new decade.
You look so much older than you did last year when you were a teenager.
You are the youngest 20-year-old I know.
20 looks pretty good on me!
19th Birthday Captions for Instagram
It took 19 years to get this awesome.
Cheesin' because I'm 19!
Last year as a teenager. I'm ready!
19 years old. 19 candles. 19 wishes.
Lean, mean, and 19.
18th Birthday Captions for Instagram
Staying 18 until further notice.
Finally got to Level 18.
Another year, another candle on the cake.
Made it to 18! I'm just as surprised as you are.
Let's see what 18 is all about.
17th Birthday Captions for Instagram
I can think of 17 reasons why we should party.
I'm high-key obsessed with being 17.
Taking in that seventeen feeling.
I may be 17, but I still feel like I'm 5.
I've never been 17 before. I thought I would try it out.
16th Birthday Captions for Instagram
Hello, 16.
Chapter 16, Page 1.
My day, my way. #16
Staying 16 until further notice.
On a scale of 1-10, feeling a solid 16.
Say hello to the world's latest 16 year old.
Lyric Caption about Birthday for Instagram
It's never out of style to be romance! Consider utilizing song lyrics quotes as the caption for your birthday Instagram posts. Here are some birthday quotes for instagram, pick one to go with your birthday photo!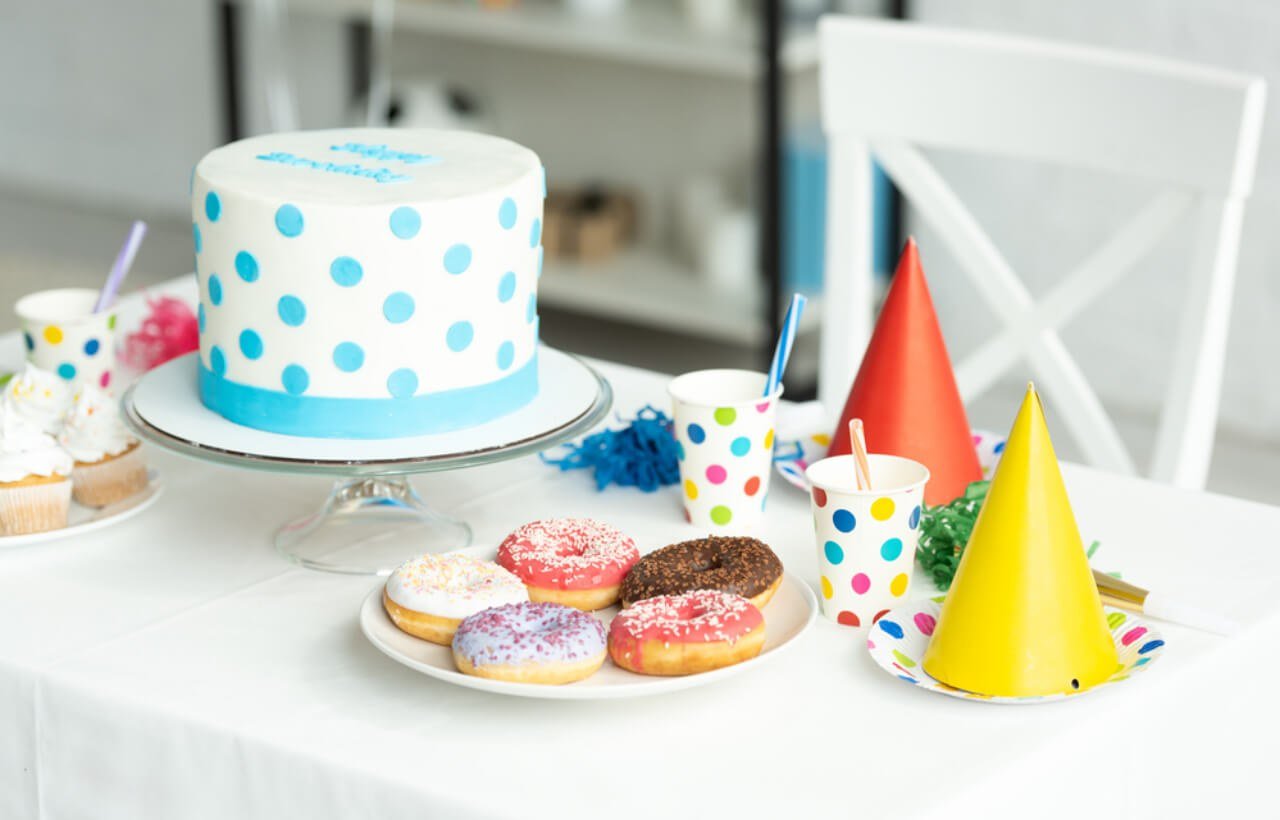 "Tell 'em that it's my birthday when I party like that!" — Selena Gomez, 'Birthday'
"Make it like your birthday every day." — Katy Perry, 'Birthday'
"Turn my birthday into a lifestyle." — Drake, 'Pop Style'
"We gonna party like it's your birthday." — 50 Cent, 'In Da Club'
"I was born this way (today)." — Lady Gaga, 'Born This Way'
"It's your birthday you don't have to do nothin'." – Destiny's Child, 'Birthday'
"Come on Barbie, let's go party." — Aqua, 'Barbie Girl'
"Feeling so Gatsby for that whole year." — Taylor Swift, 'This Is Why We Can't Have Nice Things'
"Today is my birthday and I'm riding high." — Lorde, 'Still Sane'
"They say it's your birthday; we're gonna have a good time." – The Beatles, 'Birthday'
"Today is my birthday and I get one every year." — No Doubt, 'Six Feet Under'
"We don't need no guest list. Everybody's invited." — Ariana Grande, 'Pink Champagne'
Instagram Birthday Captions for Friend
Dream big!
You glow, birthday girl!
Keep calm and party on!
May all your wishes come true.
On this day, a queen was born.
Another trip around the sun!
Friends are the family we choose for ourselves. Happy birthday!
They say it's the thought that counts. So I thought I'd save my money instead of buying you a gift. Best wishes, happy birthday!
Forget about your age. Just have fun! It will catch up with you later when you find that your body can't handle your lifestyle. Enjoy your birthday!
Candles aren't the only thing getting lit tonight.
You don't look a day over fabulous!
Count your blessings, not your wrinkles.
Sweet Birthday Captions for Boyfriend
You're aging like a fine wine.
Hugs, kisses, and birthday wishes!
I love you more than I love cake.
You're not aging - you're leveling up!
I'm so happy to be getting old with you.
Happy Birthday, Baby. Enjoy your special day.
You're another year older… and I'd fall in love with you all over again today. Happy birthday!
Happy Birthday to the best boyfriend in the world. I wanted to plan you a surprise birthday party but we all know that I can't keep a secret.
How to Make Birthday Instagram Post with Birthday Captions?
If you're tired of posting photos and birthday captions directly to Instagram, try a novel approach - combine them to make a perfect birthday Instagram post!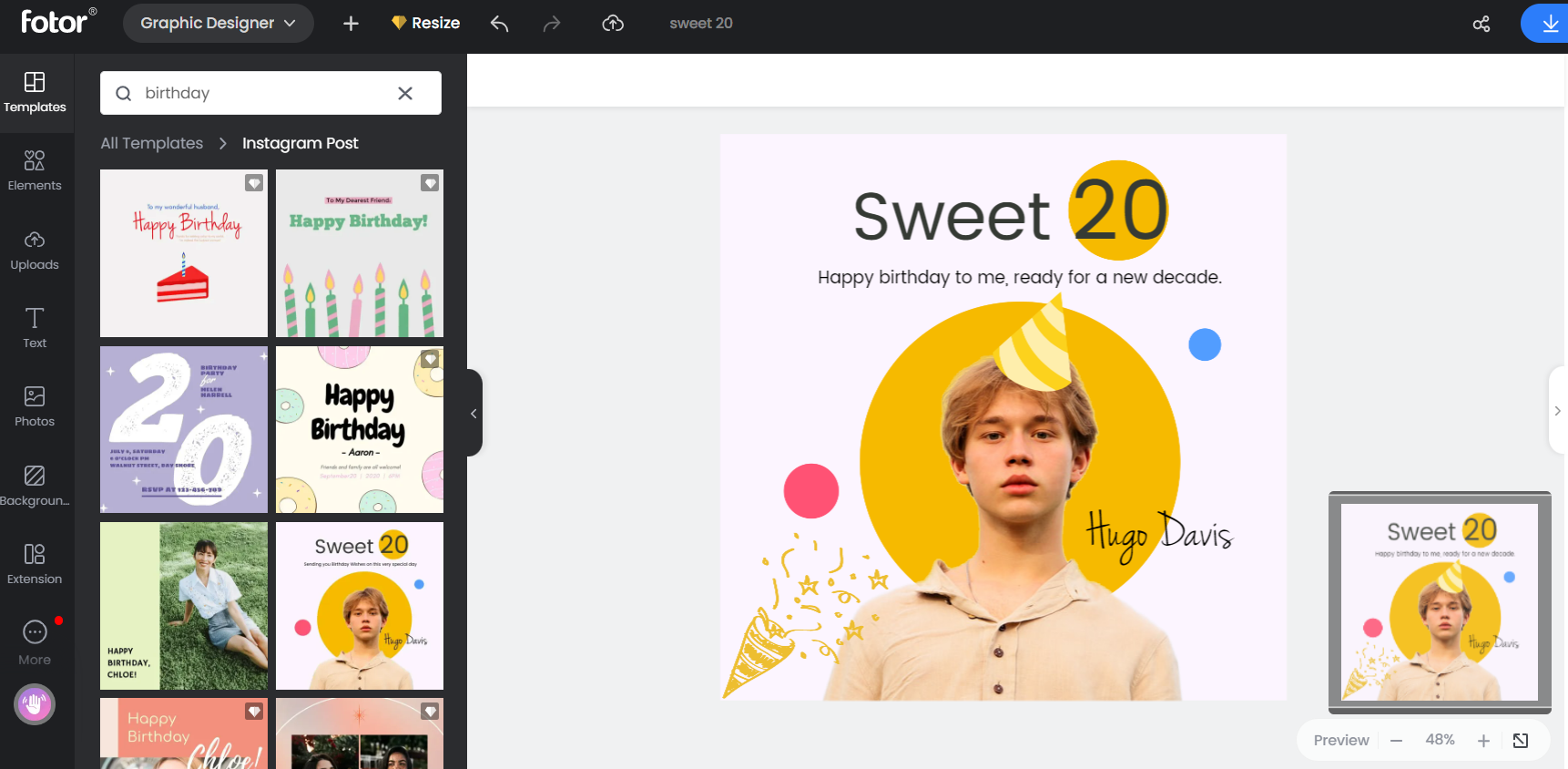 The professional birthday Instagram post templates available in a range of designs on Fotor's design tool will make you fussy. Fotor has you covered if you need a lovely birthday Instagram post template to go with your cute birthday captions or a basic design to go with your short birthday captions. You'll discover that it's never been simpler to create your birthday aesthetic.
You now have a sufficient selection of Instagram birthday captions to pick from. Next, let's see how to make a Instagram post using Fotor online photo editor.
Step 1: Open the birthday post templates center, and choose a one you like.
Step 2: Replace the text and images in the template with your own prepared Instagram birthday captions and images. Then, just use your creativity to add some sticker decorations to this post, or change the text's color and font.
Step 3: That's it! You have finished a beautiful birthday Instagram post!
Conclusion:
The birthday captions for Instagram above may not fully reflect your personality, but they can definitely add flair to your birthday Instagram post. Capture interesting moments from your birthday party and post them on Instagram with these birthday captions to get more happy birthday wishes!