As an online photo editor with millions of users worldwide, Fotor also launched its AI image generator in the year of 2022. Since then, it has updated several times to offer the best service of AI image generation.
What makes Fotor AI image generator excellent is that it continually updates for providing the best AI generation experience for every user. It offers more and more popular AI styles to cater for various demands on generation.
It's easy to use and it offers a clear interface that you can quickly understand how to generate images with its tools. And every generation costs 1 credit and takes less than 5 seconds, averagely.
Till now, in its "From Text" mode, there are two model versions to choose from. Generally, you can use the "M-1-Basic" to generate the stylized photos and illustrations, covering concept art, Japanese anime, cartoon, 3D, Disney, and more of the 15 styles.
As for the "M-2-Stable", you can use it to generate higher-quality images with totally different 11 styles, including logos, pixel art, color manga, psychedelic, and much more.
Compared to other AI image generators, it provides the distinguishable mode called "From Image" to make it amazing. With such a mode, I can turn myself into the charming art, including anime, fashion cartoon, fairytale, and more.
Go beyond diverse models and styles, Fotor also offers customization tools to output the best quality, including the "Negative Prompts" and "Aspect Ratios".
Negative Prompts is a very useful tool that can help you customize what you want exactly when generating AI images. In Fotor, you just need to type the prompts for what you want to avoid, and you can get the AI generated images without that elements.
Plus, Fotor also offers you advanced AI tools to elevate your AI generated images as needed. On the foreground of the image, there are shortcut to multiple tools, including AI expander, replacer, enlarger, and more. You can use them to add creativity to your AI photos!
🤩All in all, Fotor's AI phto generator is an excellent tool for all levels of users, espcially beginners, as it's super easy to use, and the whole process from entering prompts to get results only takes a very short time. 
Let's see what Fotor AI image generator outputs:
Prompts: A beautiful girl, perfect face, leather jacket
Style: Cartoon
Generations: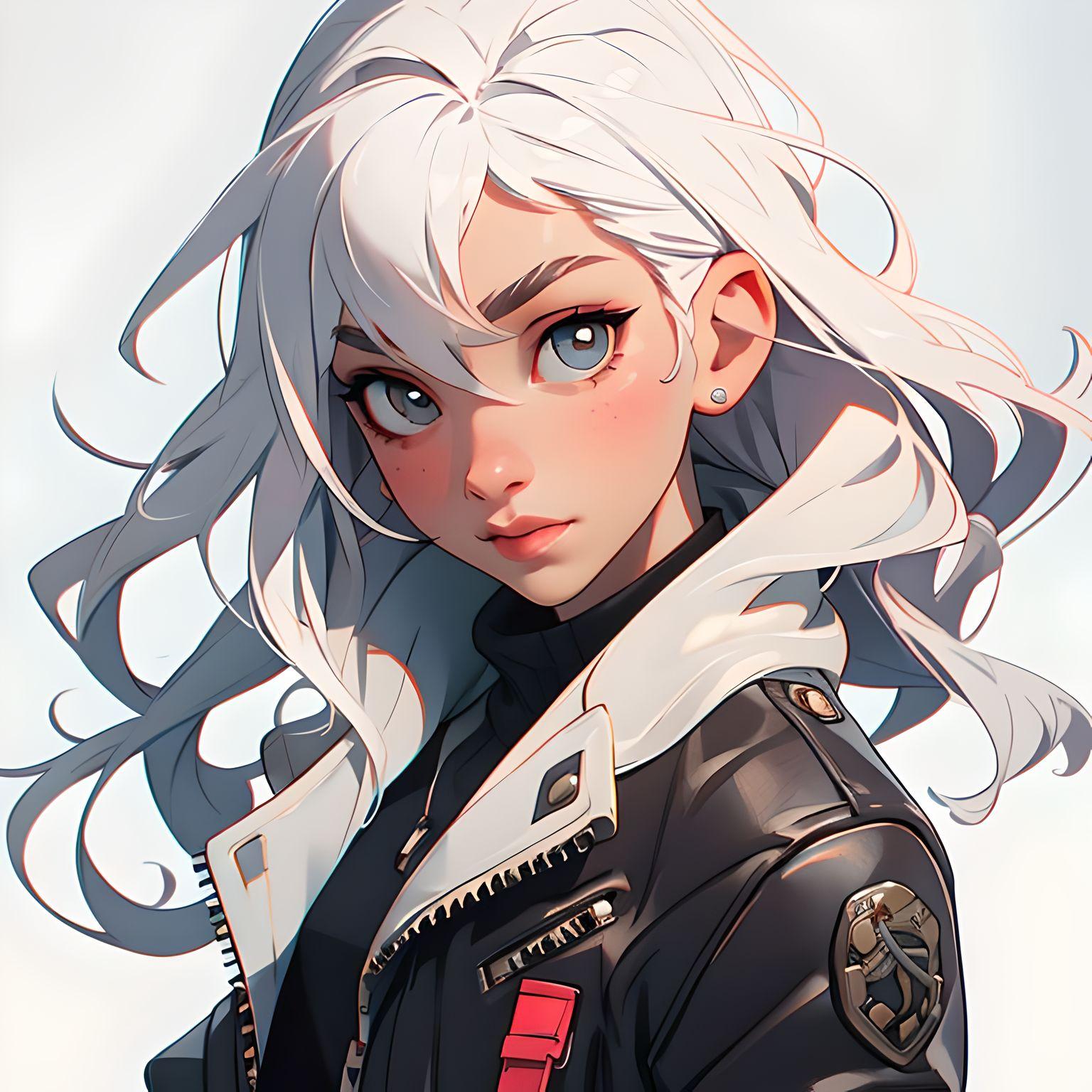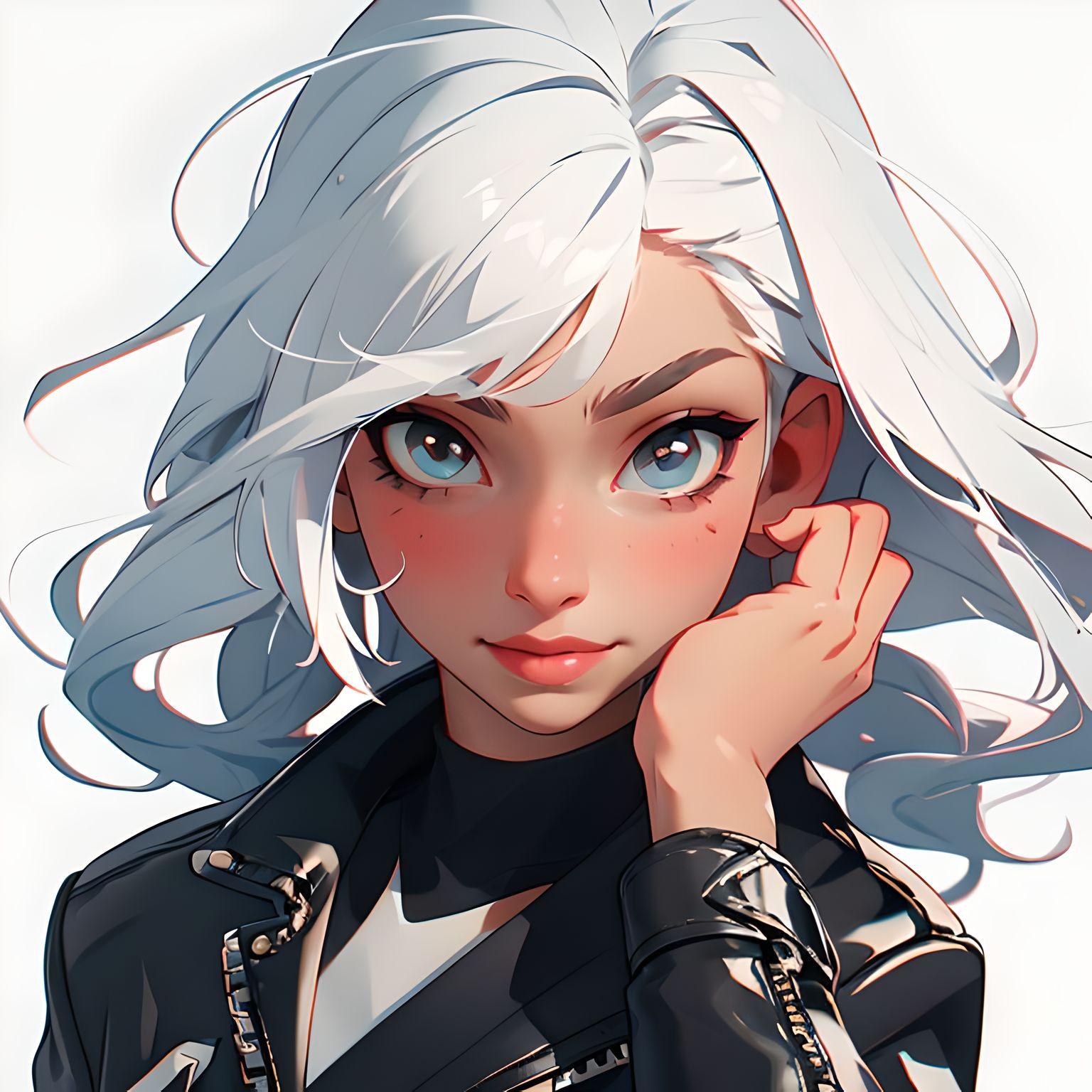 DeepAI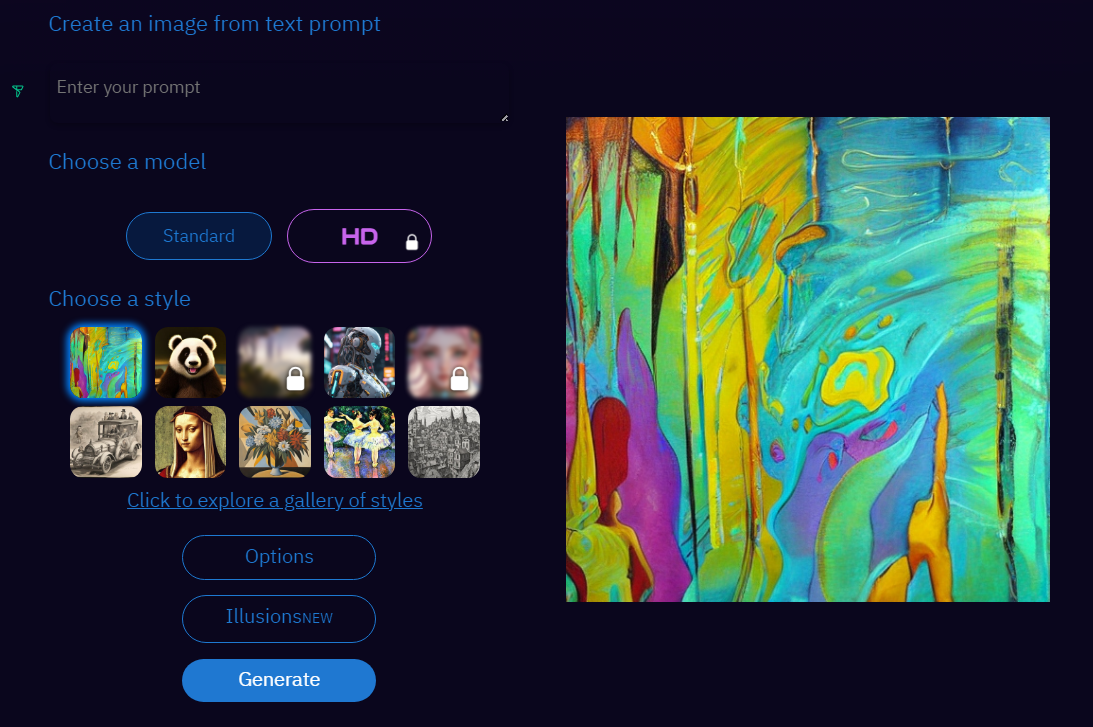 With DeepAI's image generator, you can quickly finish your image generation. As you don't have to log in to its tool. The platform offers a diverse selection of styles, each transforming the tool's interface to match your chosen aesthetic.
When you choose a style, the tool changes too.
There are 10 styles for you to use, with 8 available for free and the remaining 2 accessible through DeepAI Pro. It outputs high-quality images as expected, however, you need to pay for the "HD" version for enhanced resolution generation outputs.
Generally, it takes about 5-8 seconds to generate an image, which works fast. Moreover, it offers "Enhance" tool that will evolve the details based on the generated images.
🤩 Despite the annoying ads within the tool, DeepAI's image generator impresses with its speed and functionality. All the AI art hobbyists can give a try!
Let's see what DeepAI image generator outputs:
Prompts: a vase of flowers
Style: Abstract Painting
Generations: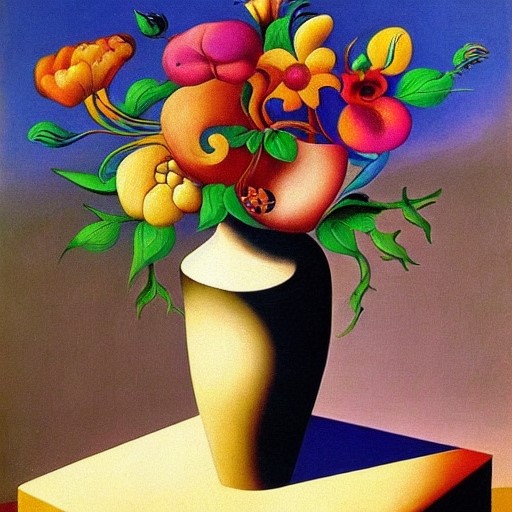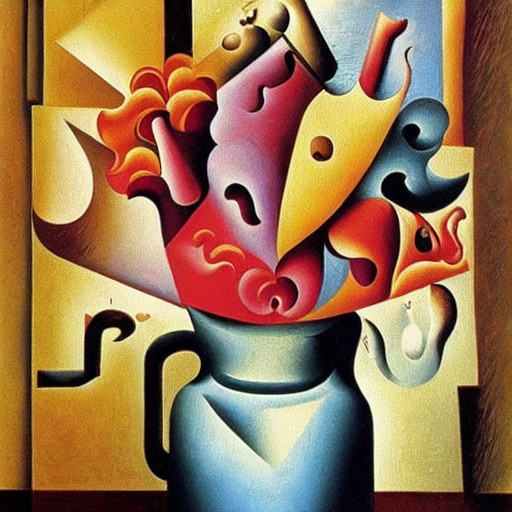 Hotpot.ai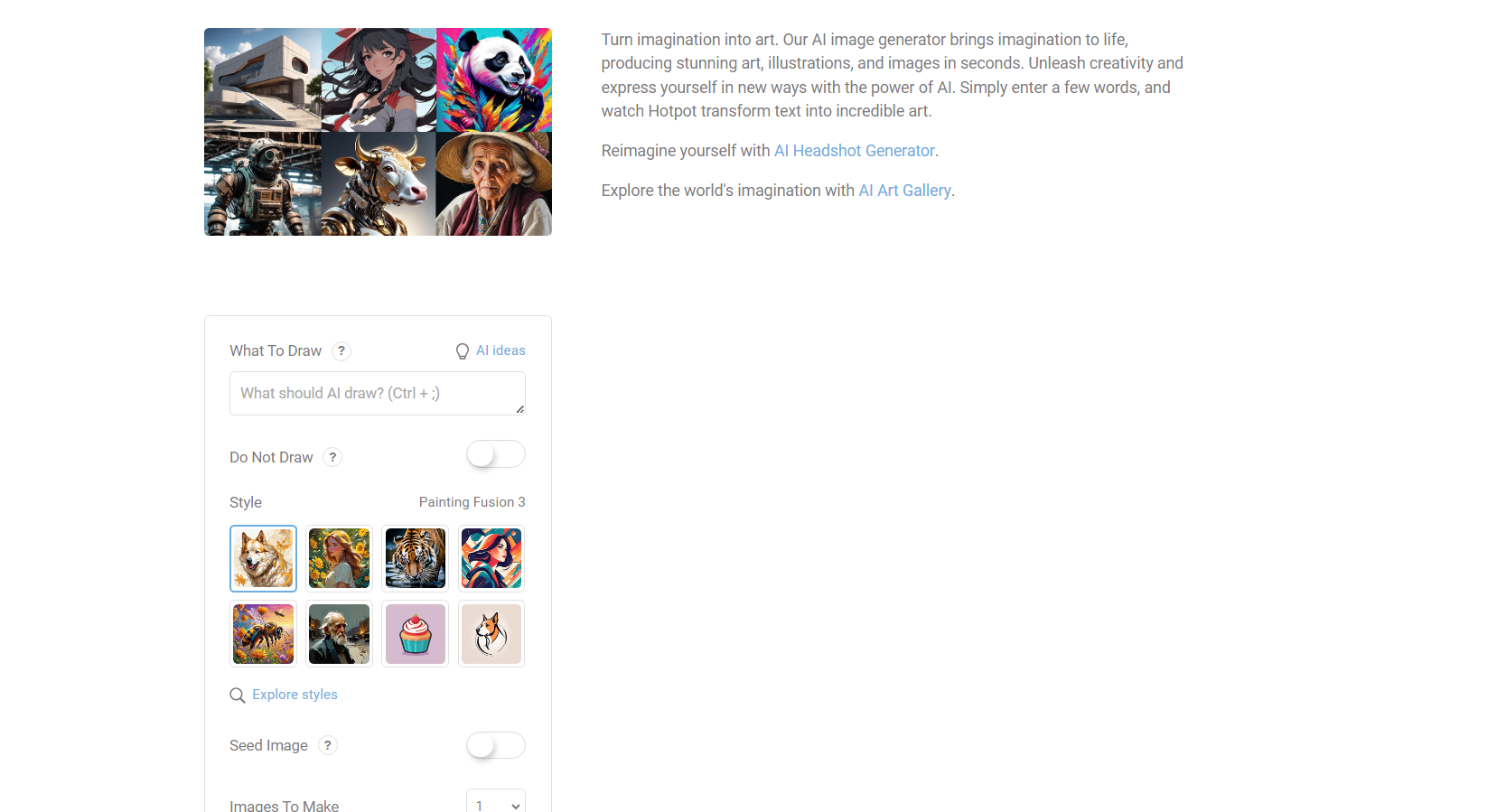 As a popular AI image generator, Hotpot.ai offers surprising image generation experiences for every user. First of all, you can use it directly without logging in and switching to another generation tool page. That can be an ideal AI image generation process for those who wants easy and neat AI tool.
It offers 8 styles for you to choose form, covering almost the very popular style. What makes it different from other AI generators is its "Icon Flat" style. It can be a very practical style, as you can use it to generate icons for social media or other visual designs.
Surprisingly, it provides with "Seed Image" services, which can ask its AI model to mimic the style, layout, color, and every detail of your uploaded image when generating. And even you can adjust the "Image Likeness" to avoid being accused of "plagiarism".
Furthermore, it offers "AI Edit" tool for you to customize your AI generated images as needed, including AI resize, AI erase, AI enhance face, and more. All these tools available can take your AI images to the next level.
🤩 Hotpot.ai generator gives me pleasant AI generation experience, as it offers what I expect in a very short time and maintainning the high quality. All the AI art enthusiatics can give it try! 
Let's see what Hotpot.ai image generator outputs:
Prompts: cute girl smiling, surrounded by flowers
Style: Illustration Palette 1
Generations: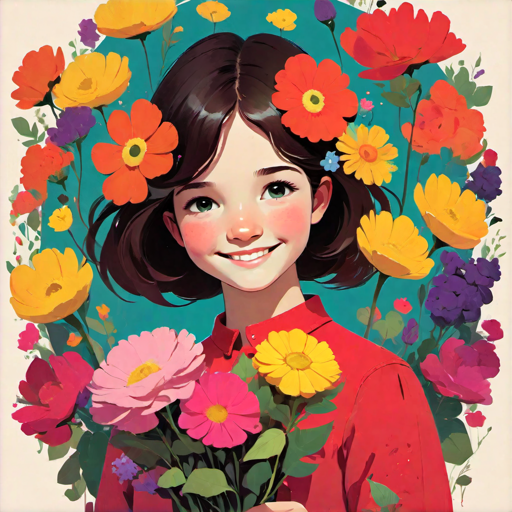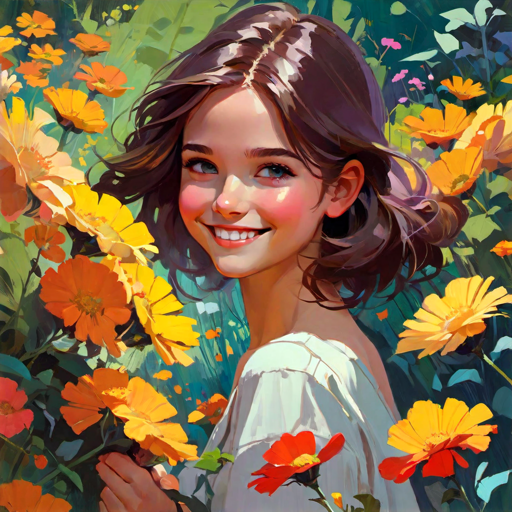 NightCafe Creator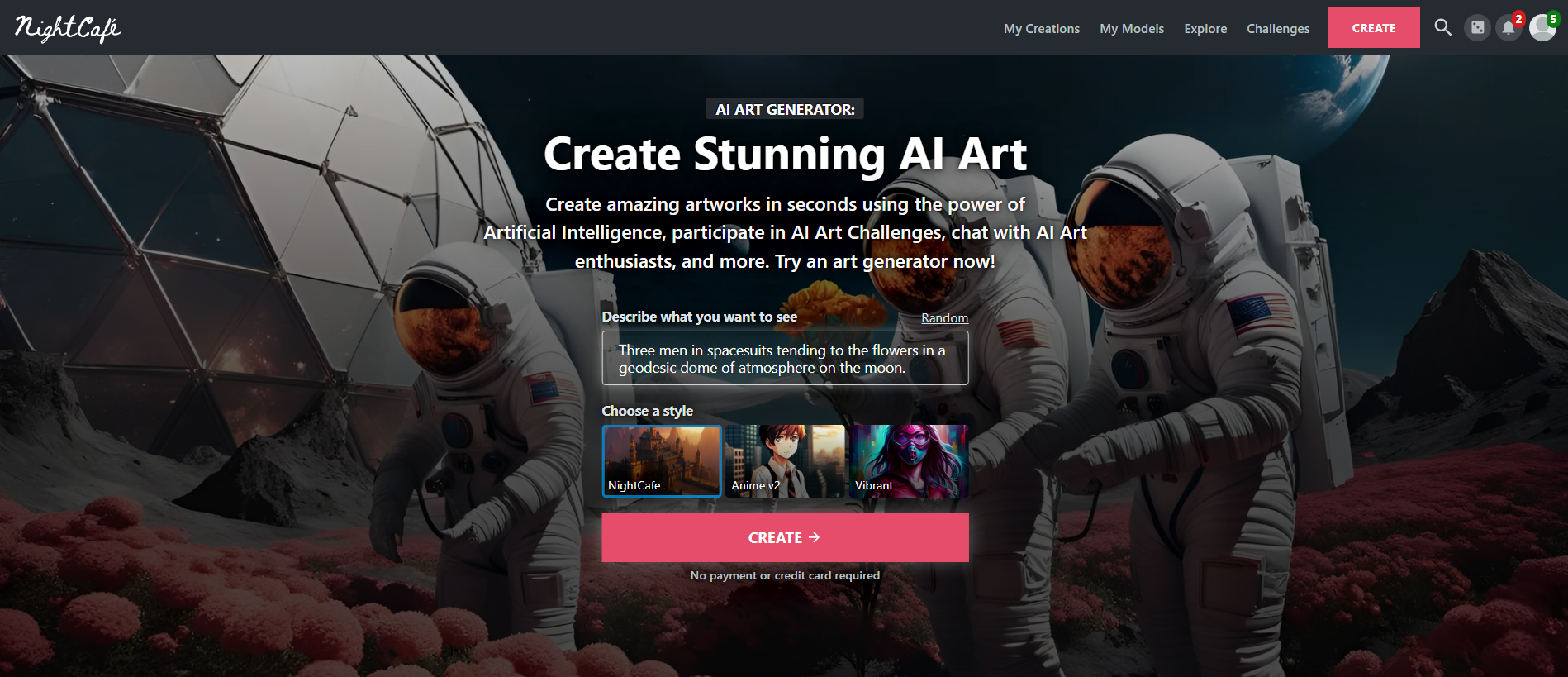 NightCafe Creator is an amazing AI photo generator that offers most styles for you to choose from. There are 50+ image styles you can use to generated your preferred image. Besides that, it generates best quality of images.
It not only generates what I describe, but also adds creativity to it, which will make your AI generation creative and artistic, especially its color and composition. It generates far beyond than just an image, it outputs art!
However, compared to other photo generators, it has a relatively complex interface. That does not affect it as an excellent image generator.
Still, you can customize before AI generations with its offerings, including Runtime, Aspect Ratios, and resolutions. After getting AI images, you can even duplicate, evolve, and enhance to get your most satisfied version.
🤩Despite the complex interface, where you may be a little bit confused about the tool, NightCafe Creator should be your choice when you desire a wide variety of styles, especially when you want to reveal your creativity. You can quickily get one-of-a-kind AI art with personal touch. 
Let's see what NightCafe Creator image generator outputs:
Prompts: Three men in spacesuits tending to the flowers in a geodesic dome of atmosphere on the moon.
Style: CGI Character
Generations: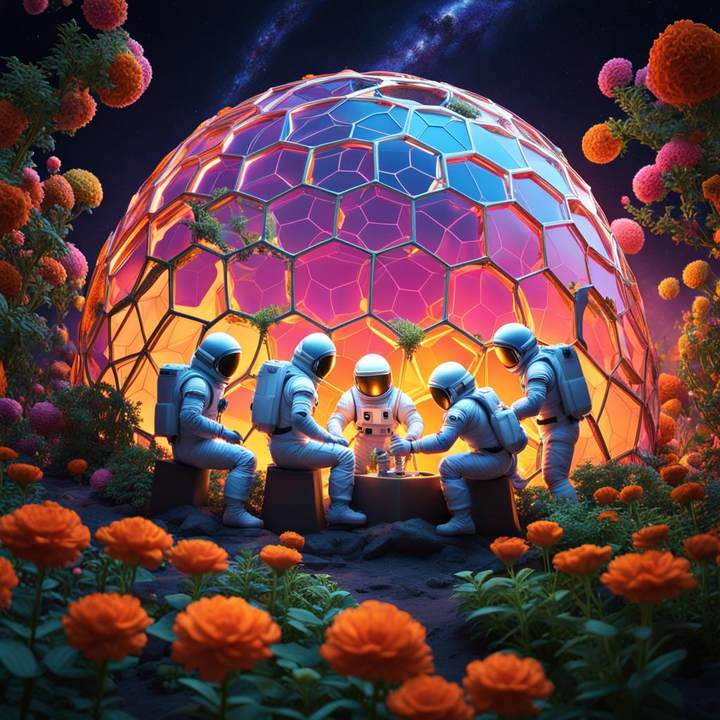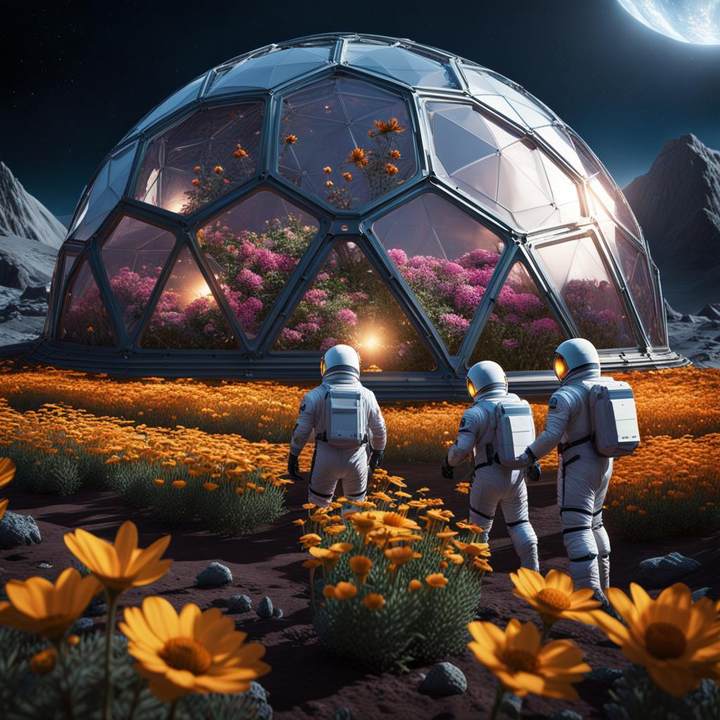 Midjourney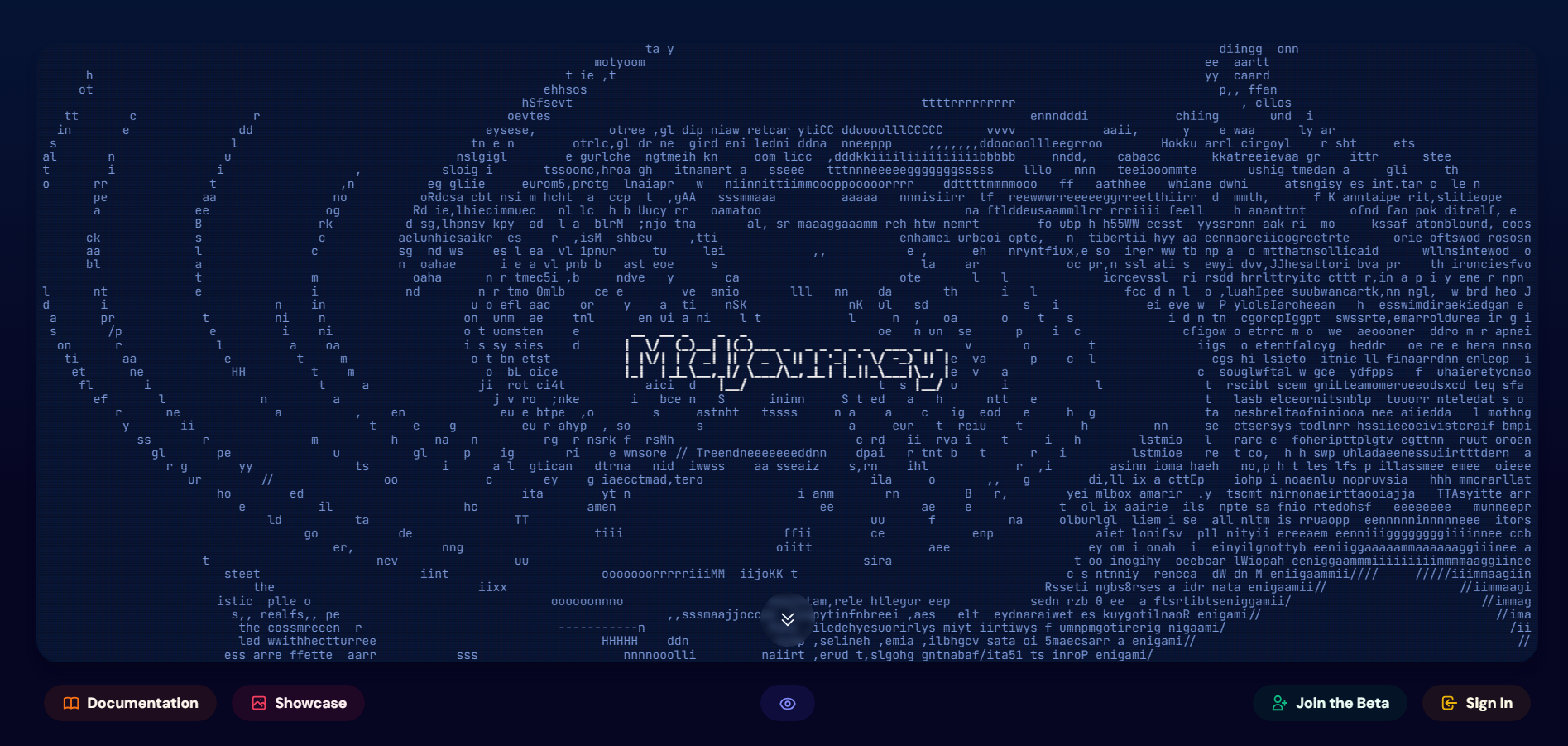 As a hot AI image generator, it really generates the high-quality images with various styles. And it offers comprehensive capabilities and extremely fast image generation. However, it can be confused enough for normal users to use, as it requires you to join Midjourney on Discord platform.
To generate images with Midjourney, you have to join his server and employ Discord bot commands to create images. But that's easy, you can easily get started within minutes. If you are still confused, you can check its official user-guide for your generation.
🤩Anyhow, for most of beginners, it may be difficult and frustrated when generating images using such a confused AI tool. However, if you are an AI art enthusiast or artist, you can't miss Midjourney, as you can find inspiration and communicates with other talented AI artists on the Midjourney Community.
Let's see what Midjourney image generator outputs:
Prompts: Centered portrait of an ultra detailed Mechanical Cyberpunk Female Android, looking into the camera, intricate, elegant, super highly detailed, smooth, sharp focus, no blur, no dof, extreme illustration, Unreal
Style: Cyberpunk
Generations: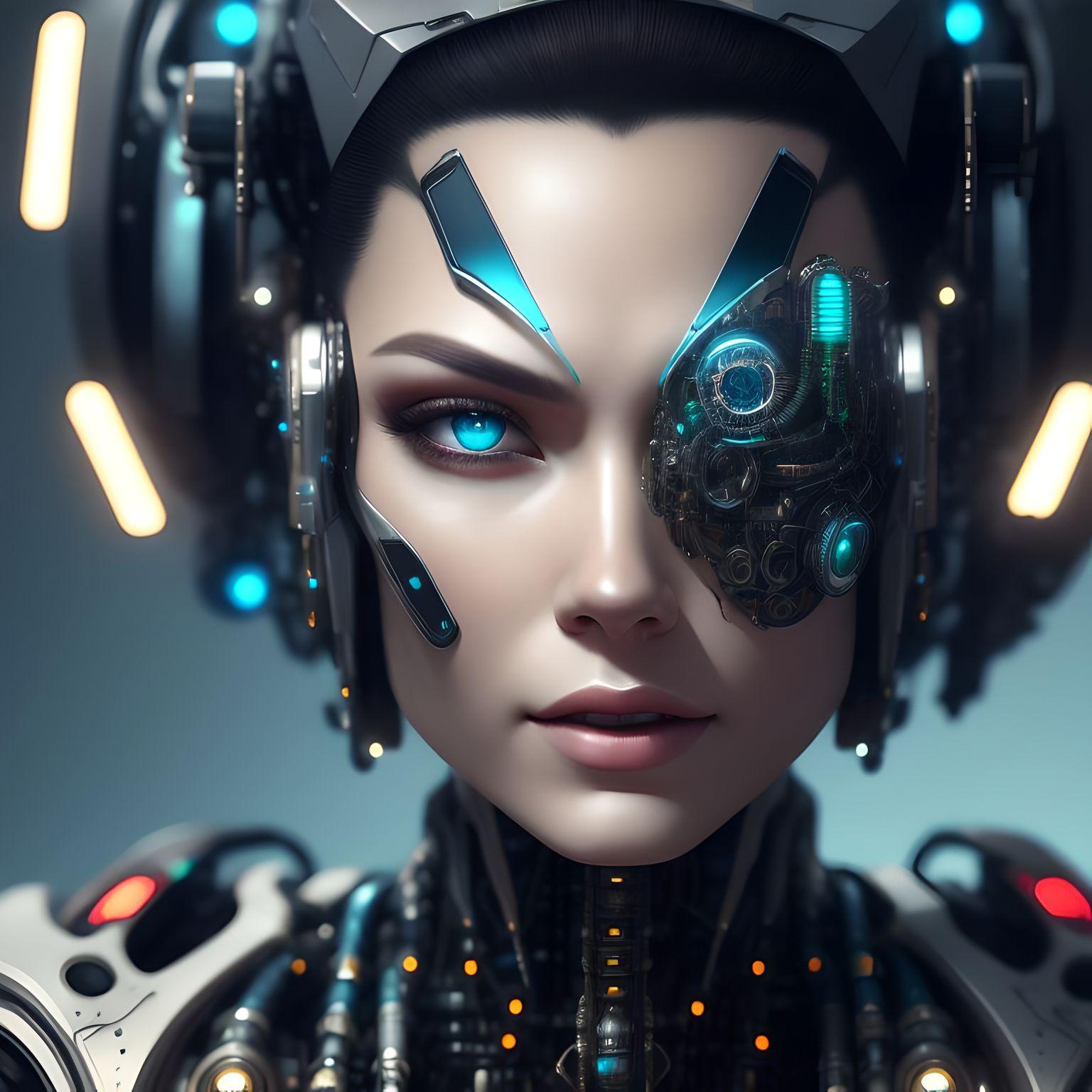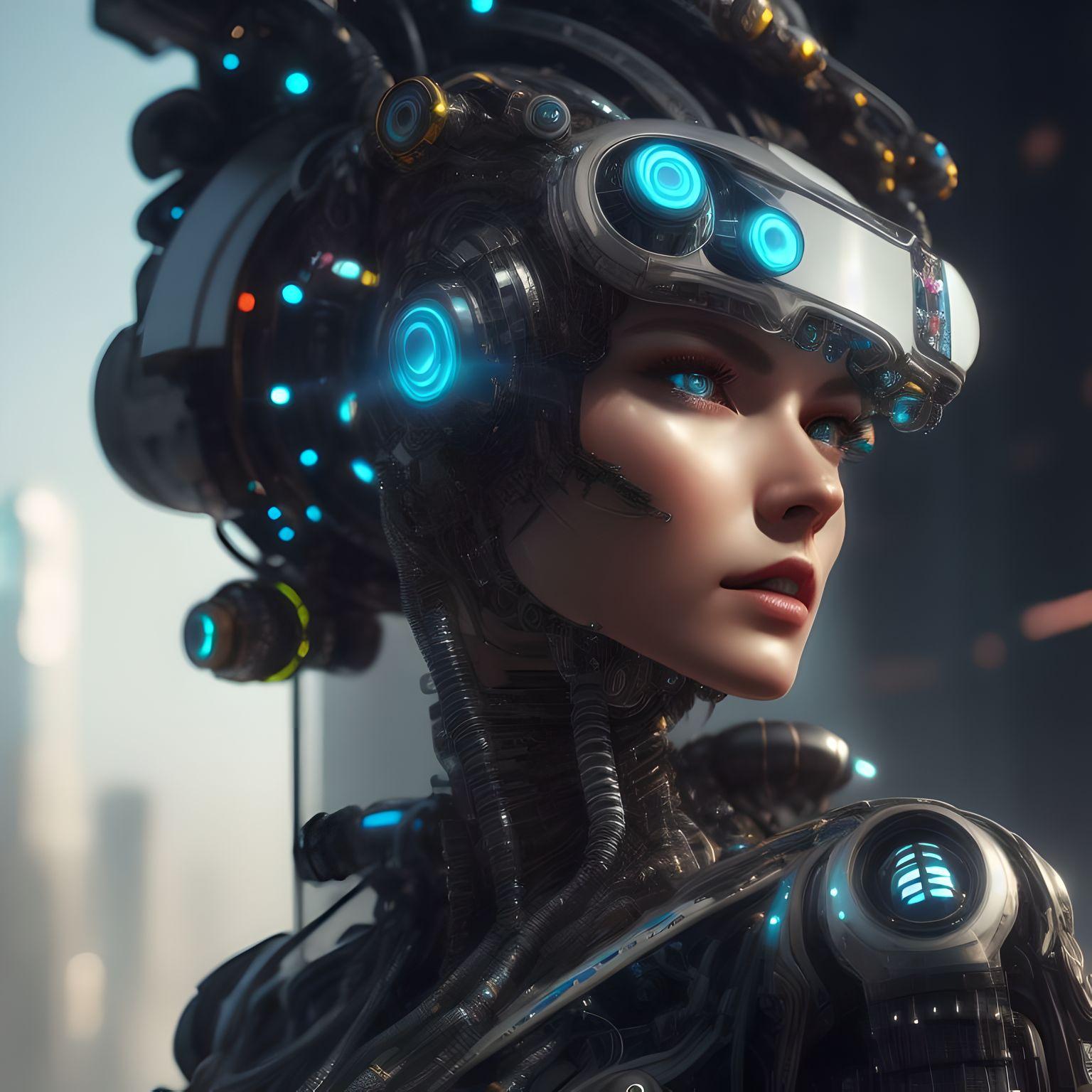 Conclusion:
Whether you're a professional graphic designer or just a casual user who wants to have some fun generating images, there's an AI image generator out there for you. With so many options to choose from, it's easy to find the one that best suits your needs. We hope this list has helped you do just that!