6 DIY Mother's Day Gift Ideas
---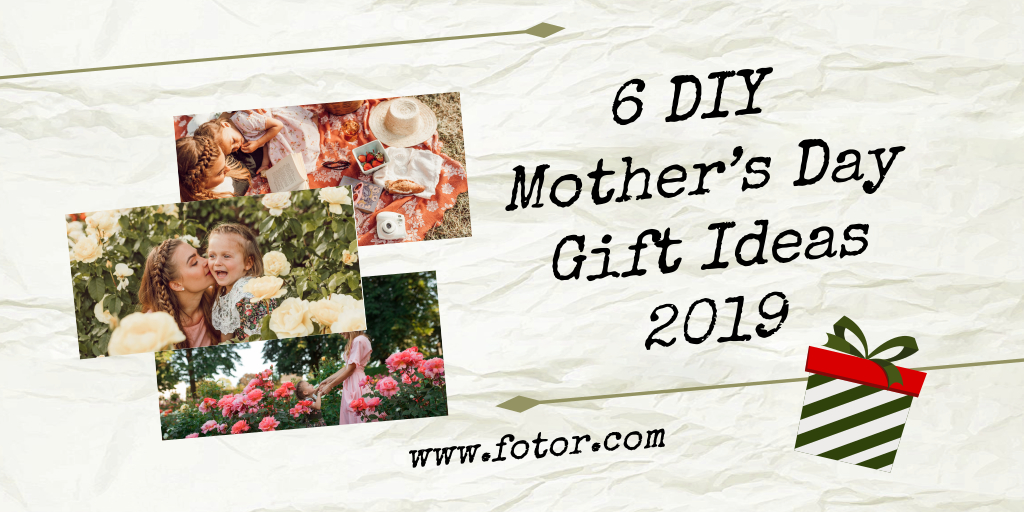 Mother's Day is right around the corner. I can hear a good bit of you groan because you probably forgot about it. Well, that's ok because Fotor is here to save your behind! Your mother knows you love her, of course, but don't miss a perfect opportunity to prove to her through a small gesture (or grand gesture depending on your flair) that you remembered her and spent some time making something special for her. What we here at Fotor are going to suggest is not go and get an overprice Hallmark card like you've done for the last few years. Let's do something unique for her this time. Let's use some of Fotor's templates and techniques to create something genuinely one of a kind and feel touched about. We're going to take these Fotor templates and make them Mother's Day material in just a few steps. Are you ready? Let's dive in.
1. Precious Photo Album
You've spent many years with your mom. She's done so much for you. She's fed you, lulled you, comforted you, advised you, put up with you, and so, so much more. It might have been years since she's changed your diaper or picked up after you (hopefully on the latter), and you can commemorate all those years by sending a precious photo album with family memory. Fotor has a bevy of touching and professional collage templates for you to choose from.
Choose between our Classic Collage templates that have the right dash of professionalism and chic. You can choose as many boxes as you need to fit as many cherished memories as you need.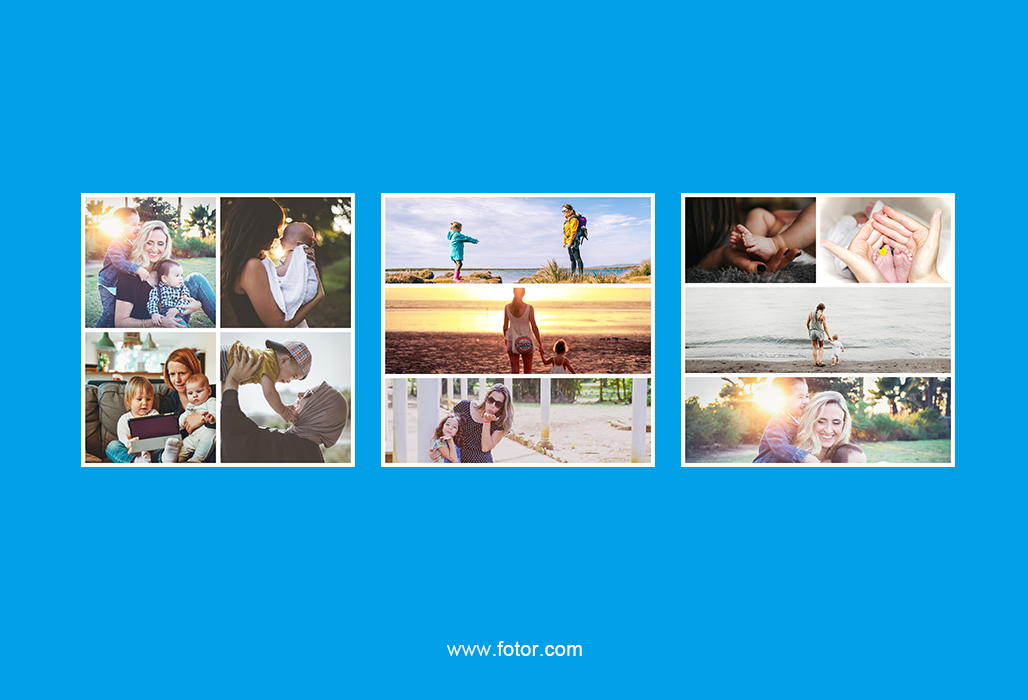 Artistic Collages are a bit more fun. They take the idea of traditional collages and turn it on its head. You can really have some fun with these, making them look unique and interesting, great for above your mom's fireplace or in her photo album of cherished memories. There are a lot of themed collages in this one, but don't think you have to stick to those themes when designing one for your mom!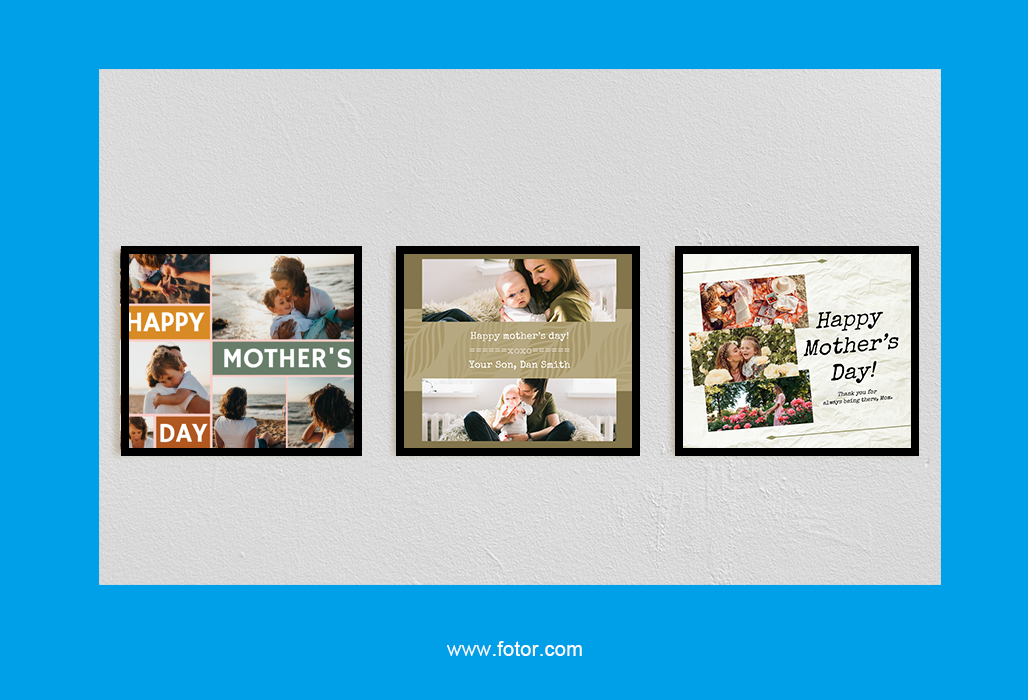 Next, we have the Funky Collages. These are a bit wackier than the previous two types, and you can really lean into a certain theme or idea. Just because it's Mother's Day doesn't mean you can't have another idea in mind for a collage.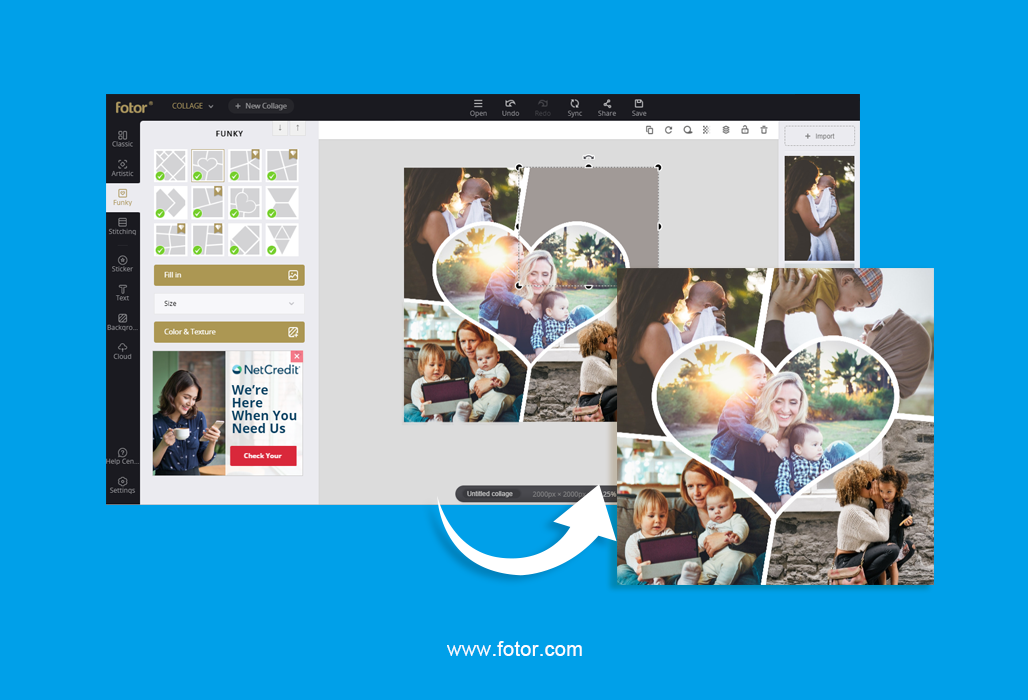 The fourth and final type is the Photo Stitching Collage. Photo Stitching is where you can basically put a few photos together. They get put together by Fotor's powerful Photo Stitch engine and can make something that looks really unique.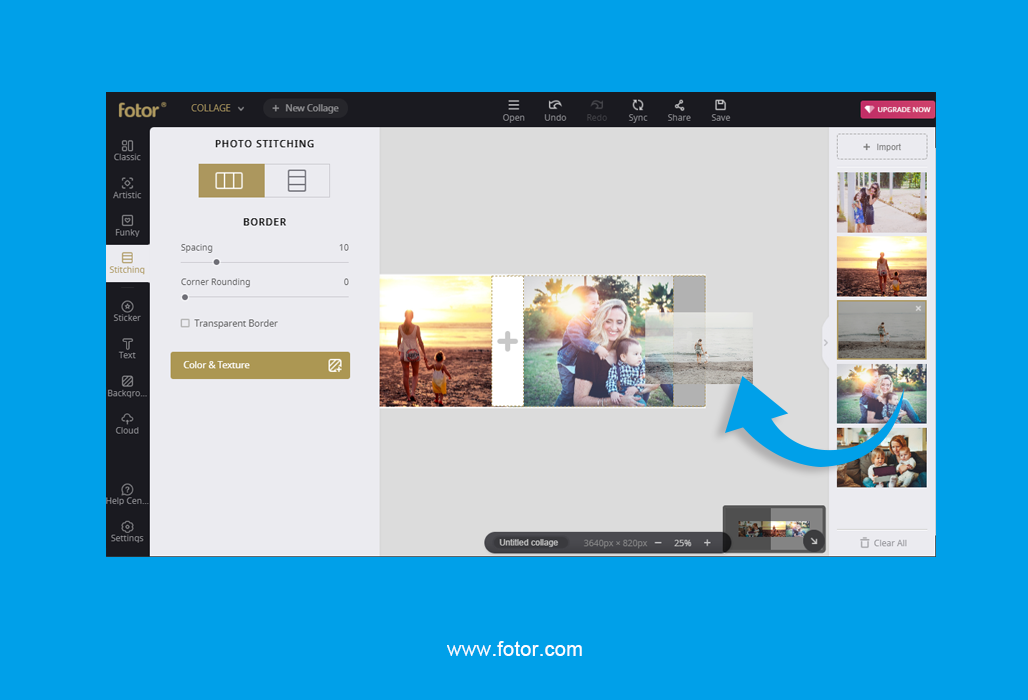 2. Make a Custom Ticket
Something I've done for my mom before was to get her a ticket to something real special. Was it a concert you asked? No. Was it a reservation for a nice dinner with her family? You're getting warmer. I made a ticket for one breakfast in bed. She was so surprised and happy because I presented the idea to her in such a unique and fun way. Not only did I give her a great meal in bed, but I played the prim and proper waiter as well. I dressed up and had a towel hanging over my arm just like you see in fancy restaurants. She really enjoyed that little treat!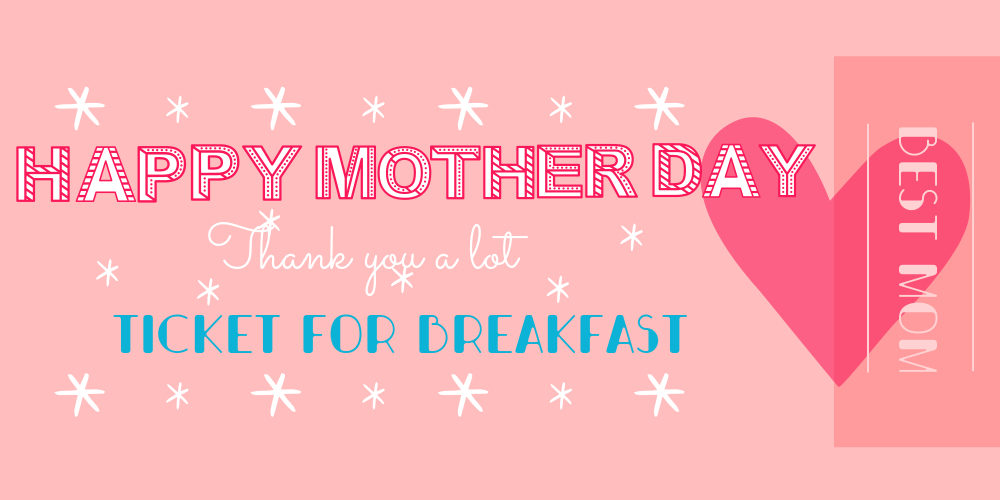 Click Photo to Edit
Here's my own take on it. You could make a ticket for a picnic lunch, a stay-at-home movie night or anything else you think your mom would enjoy. Experiment and have fun with it.
3. Create Fun Stickers
On this special occasion, sending family or pet photo stickers to your mother also is a great ideas. Maybe you use a lot of cute or funny stickers in your diaries, but you haven't created DIY stickers yourself using your family or pet photos. Find some interesting photos, remove the background with our background remover, and print it out. So your mom can add anywhere she prefers, like laptop, cell phone, and notebook…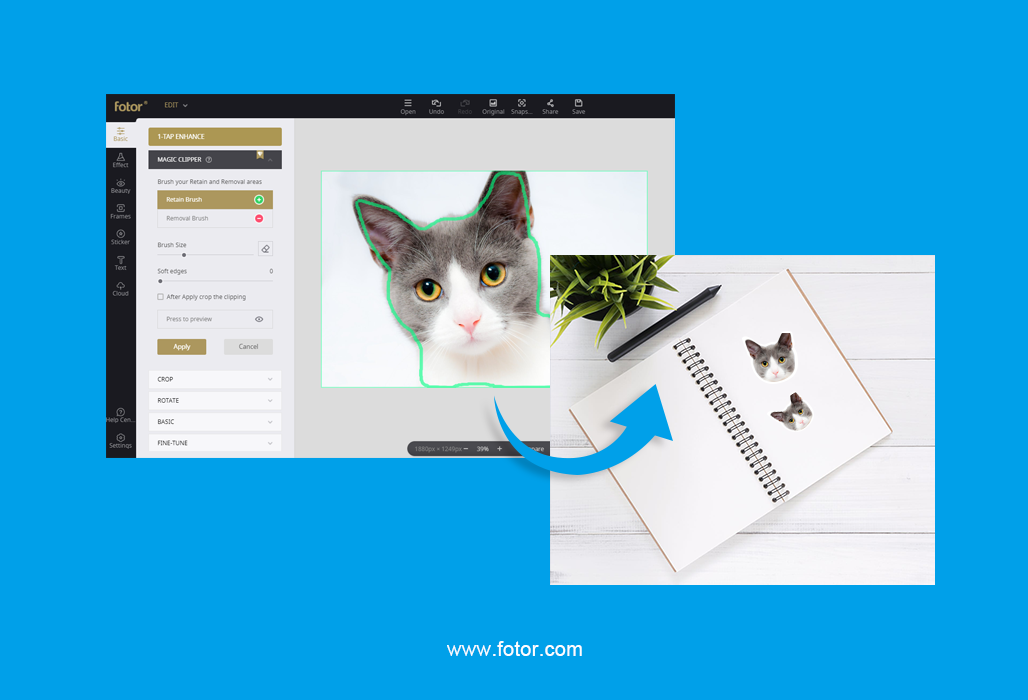 4. Profess Your Love on Social Media
If your mom is anything like mine, she's on Facebook. Eventually, you relented to her constant nagging to friend her, and now the days of email forwards have moved to what was once the hippest social media platform on the planet. My, times have changed, but I digress. Something simple yet appreciated you can do is post to social media how great your mother is. Thanks to Fotor, we have a ton of social media templates to choose from. You can take a look for yourself. We have a ton of Mother's Day posts you can customize to let your mom and the rest of the world know how special your mother is to you.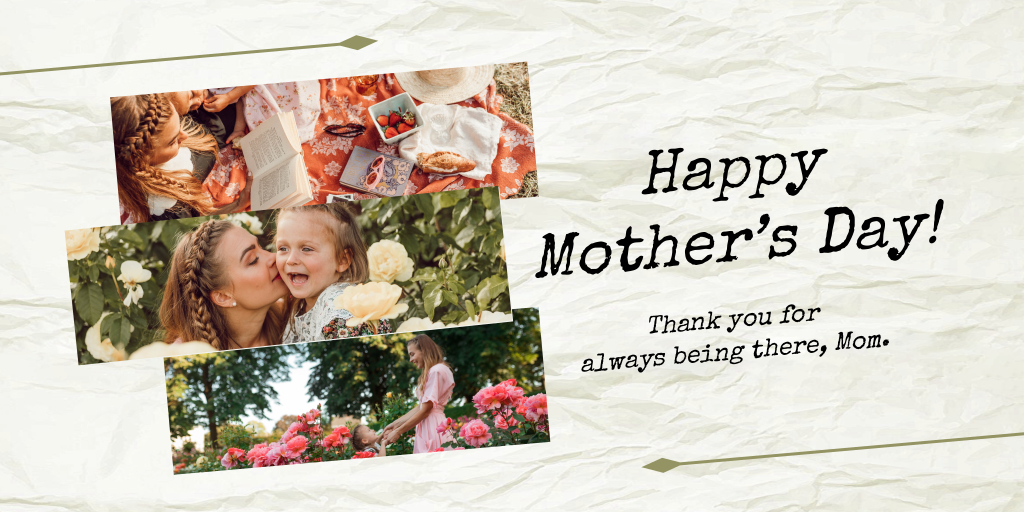 Click Photo to Edit
5. Forget Hallmark; Make Your Own Card
So, it's last minute, and you forgot. It's ok, it happens to everyone. Instead of rushing down to the nearest place that stocks Hallmark cards, why not make your own at home and give it that personal touch? It won't take long. You just need to get over to Fotor and use our templates to design your own! Your mom will appreciate it all the more!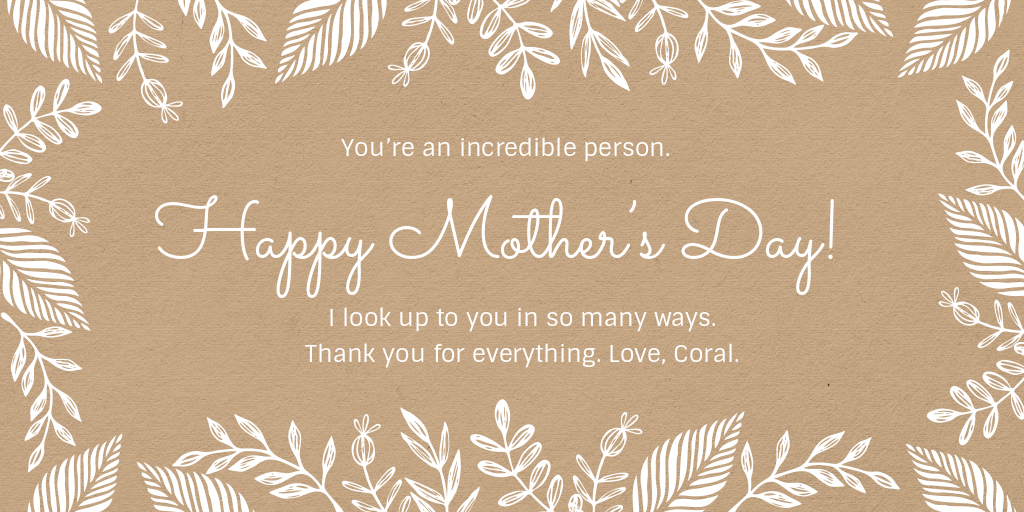 Click Photo to Edit
Want to know how to create an exquisite mother's day card quickly? Check the following video and find more creative ideas immediately!
6. Movie Poster
So, you've already used the ticket idea on breakfast in bed or a picnic lunch, but this year you want to plan a movie night. Well, luckily you can design your own cinematic poster to commemorate the event! Over at Fotor, we already have a ton of poster templates to choose from. So, just pick which one inspires you and turn it into a Mother's Day Movie Poster! Don't forget to include concession prices. An "I love you" for some popcorn will do just fine.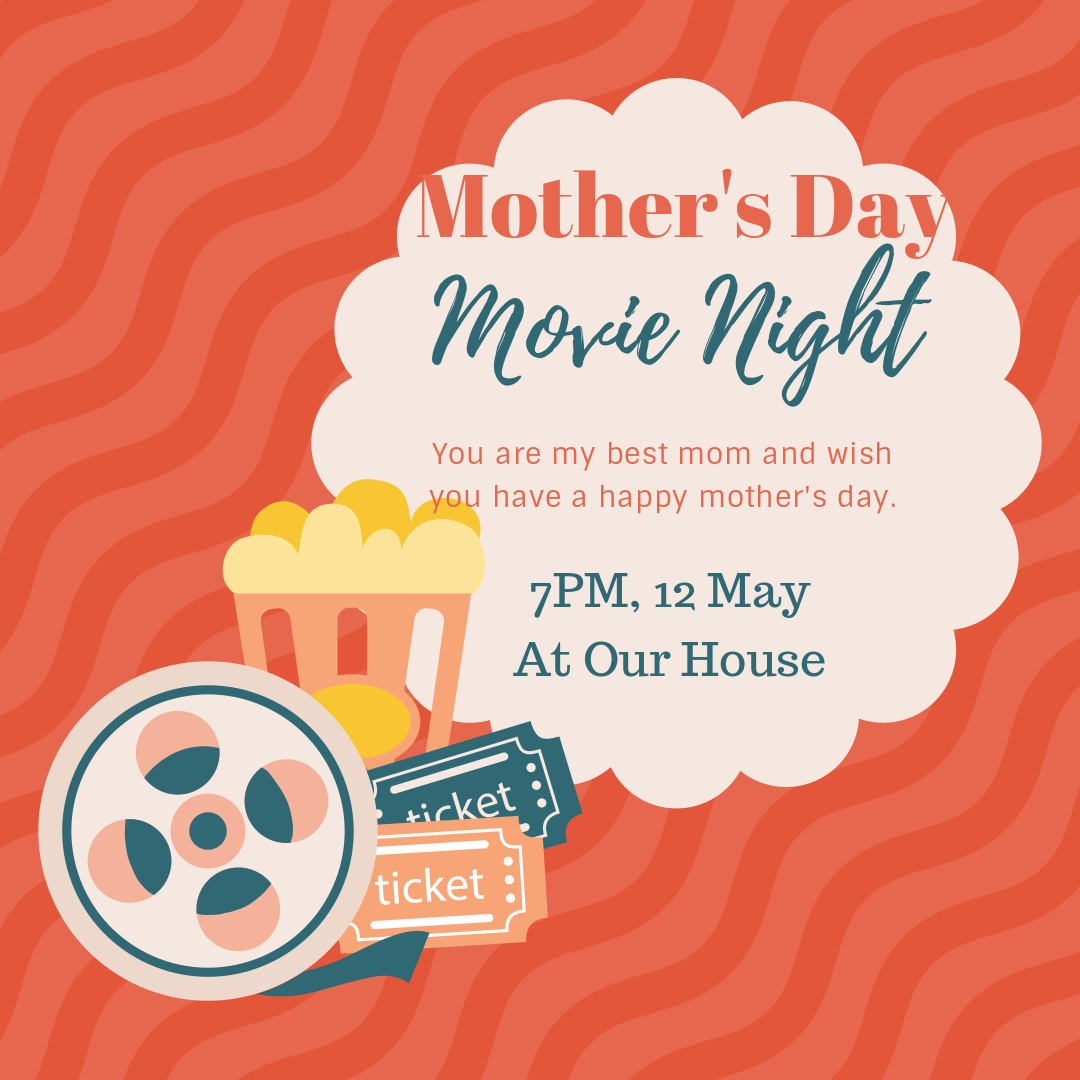 Click Photo to Edit
A fun little tidbit that any Fotor user needs to utilize is the bevy of stickers available on the platform. The fastest way to make a custom and cute Mother's Day card is to add some stickers to an otherwise great design! Here's an example.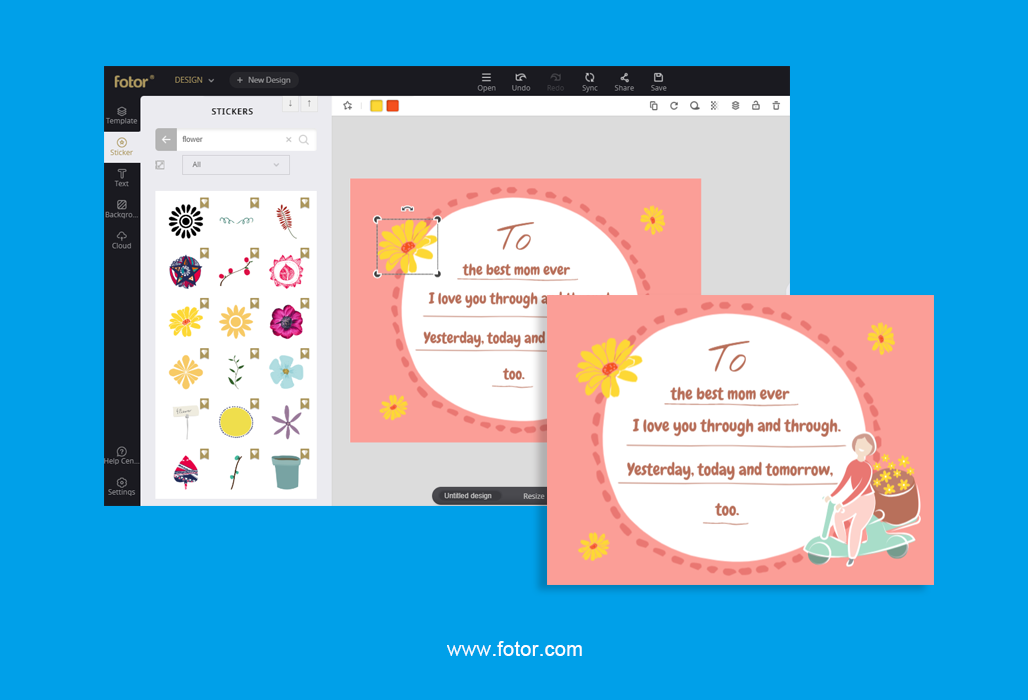 See? Mother's Day isn't that hard to plan for. I'd definitely still spring on whatever your mother is into, whether it be more traditional like some flowers or something more her own style, make sure you really think what would be a great gift for the one of the most important women in your life. Don't forget that step-moms count, too. While my parents may no longer be together, I still appreciate everything my step-mom did to become a part of our family and my and my sister's hearts. To all of you other, when you're in a bind or need a bit of inspiration, Fotor can help you out in just a few clicks. Until next time!

---
Related Posts :
Leave a Reply :