Halloween, the most exciting festival of the year, is coming. You must be thinking of an eye-catching Halloween costume to win admiration on Halloween night. But why not give your iPhone a new look with our selection of Halloween wallpapers?
We've gathered 20+ top Halloween iPhone wallpaper ideas, varying from cute cartoon designs to spooky skulls and wicked pumpkins. You can either apply a variety of Halloween iPhone wallpapers or DIY your unique and elaborate wallpapers on your iPhone with Fotor.
A wide collection of Halloween iPhone wallpaper templates and Halloween backgrounds are offered below. Let's have a look now!
Cute Halloween iPhone Wallpaper
Cute Halloween iPhone wallpapers use cartoon characters as the main part. This collection of wallpapers gives a cute touch to scary Halloween characters, like ghosts, skeletons, and pumpkins. And they can awaken our beautiful memories of childhood.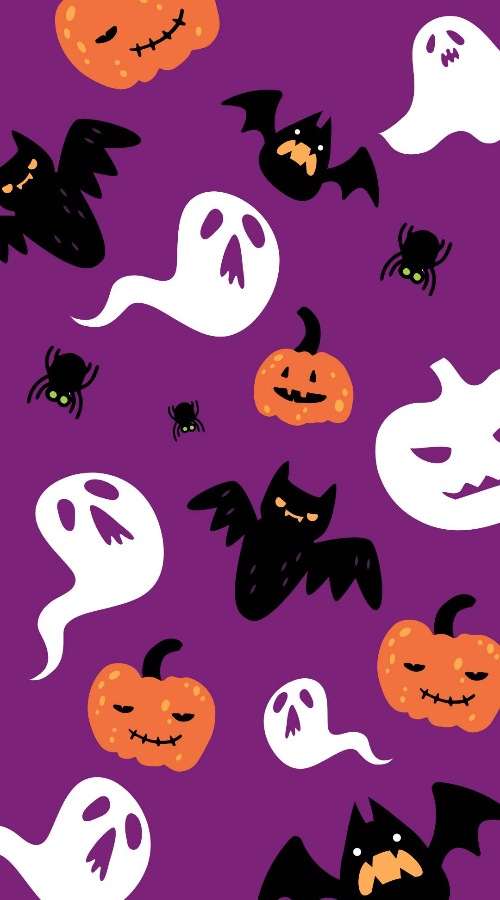 There are many characters on this wallpaper: ghosts, pumpkins, bats, and spiders. They all float in the air. But cartoon looks make them adorable.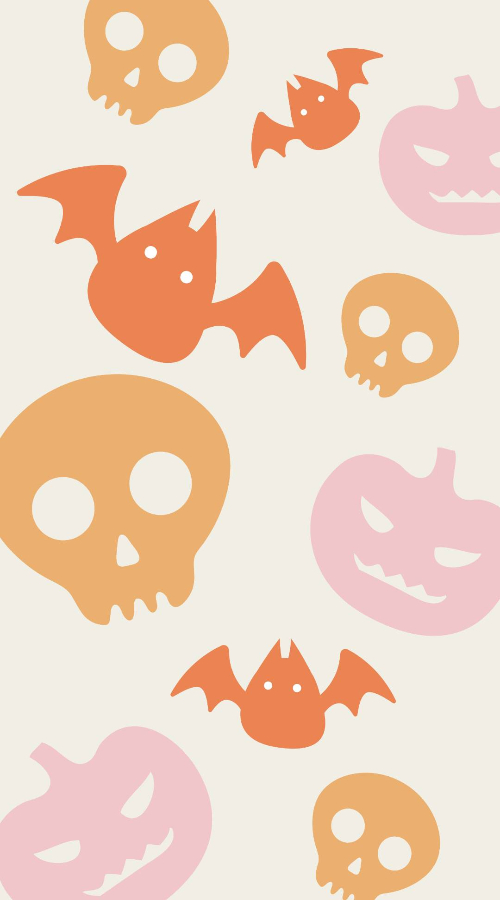 The pumpkins, skulls, and bats in pink, orange, and yellow are very cute, right? The light yellow background creates a warm vibe to this wallpaper.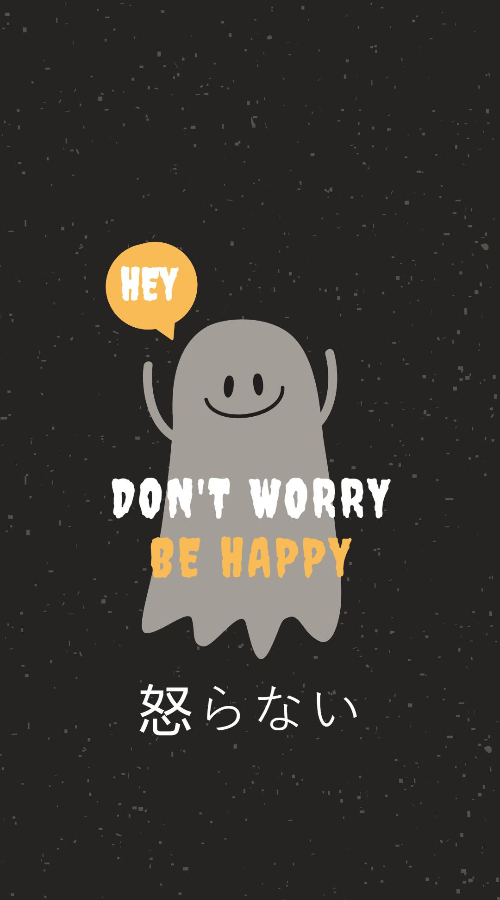 Look, the black ghost is cheering you up. A smiling expression and cheerful text make this wallpaper pretty cute.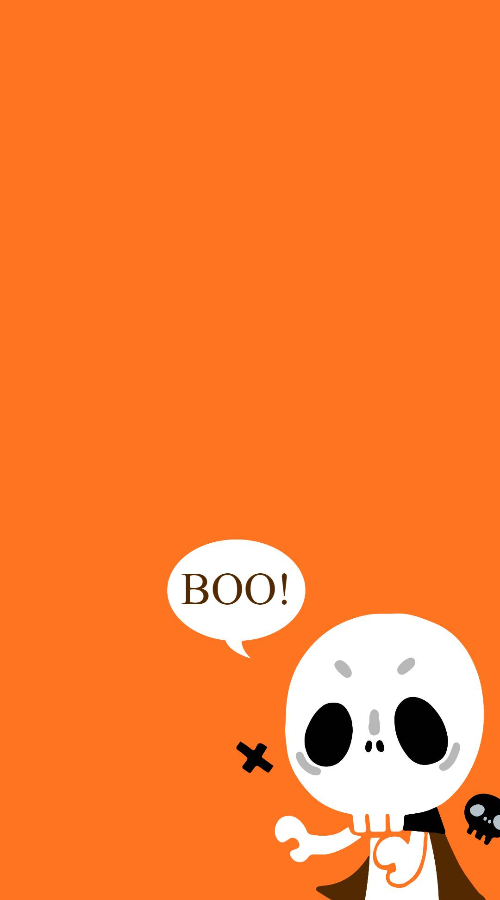 The skeleton man in a black cloak is trying to terrify you. But you'll never want to slip away as he is so lovely.
Vintage Halloween iPhone Wallpaper
Do you prefer a nostalgic style? You can give your iPhone a vintage makeover with the Halloween iPhone wallpapers below.
Mushrooms, leaves, pumpkins, and ghosts with emojis make up this wallpaper. The orange background color gives a warm feeling.
The densely packed pumpkins, skulls, and bones make this Halloween iPhone wallpaper visually spooky. But the color matching and the painting techniques make it vintage and weird.
Spooky Halloween Wallpaper iPhone
Want to give yourself a shock every time you pull your iPhone out of your pocket? We've picked some spooky Halloween iPhone wallpapers for your horrific pleasure below.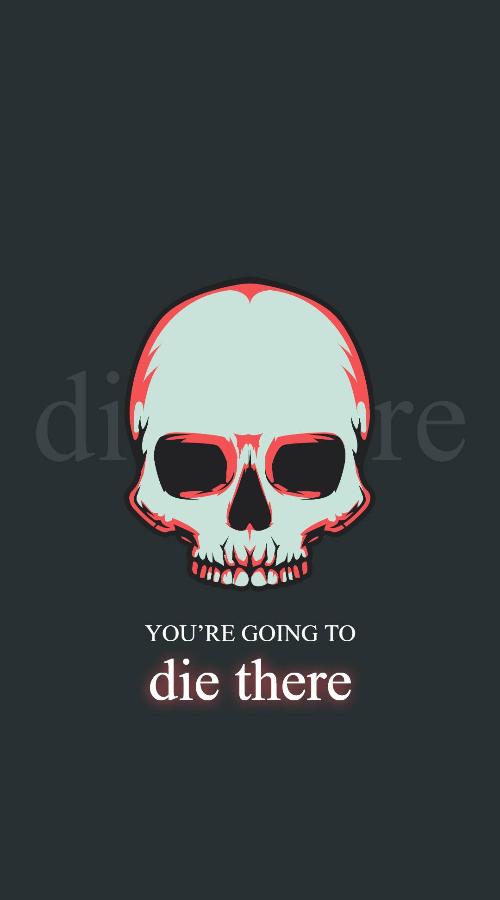 This spooky iPhone wallpaper uses a classic Halloween character: a black skull. The horrible words uttered by him make this wallpaper particularly creepy.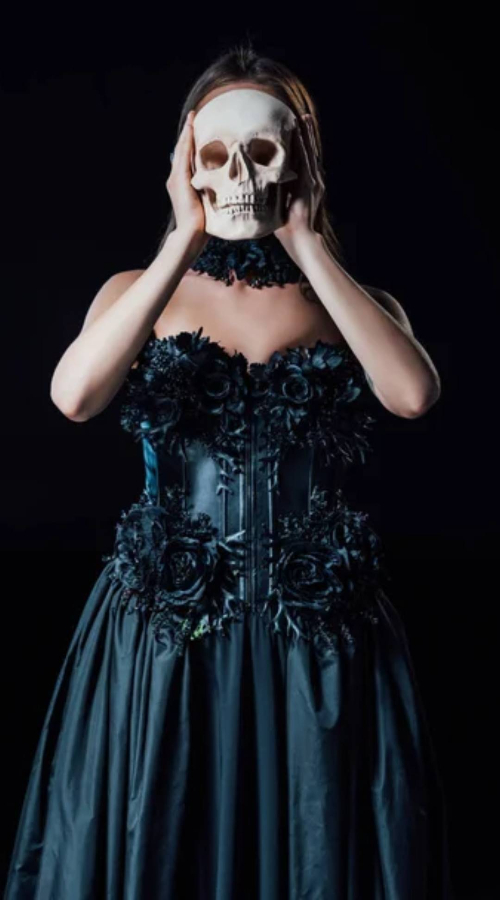 Imagine a woman wearing a medieval retro dress looking at you through the skull in her hand. It terrifies you a lot, right?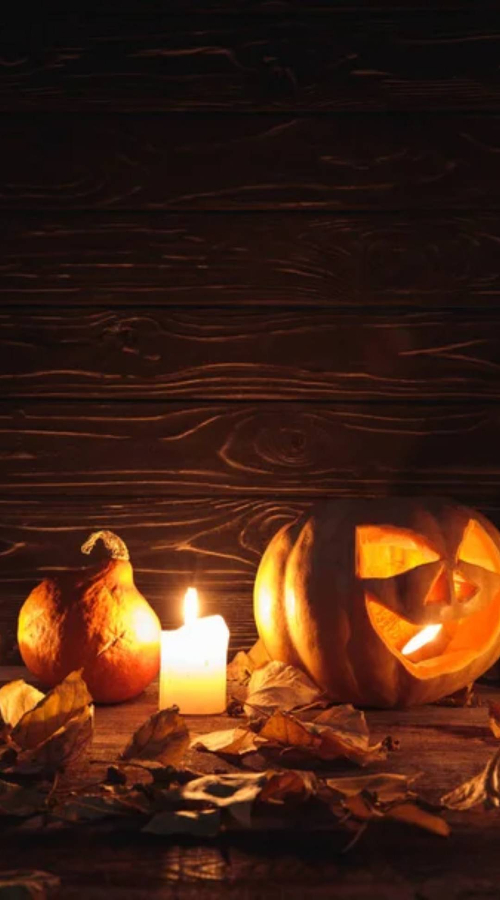 Have you ever thought of using a pumpkin to light up the whole room? Just put candles in the pumpkin. And the faint yellow light creates a spooky vibe.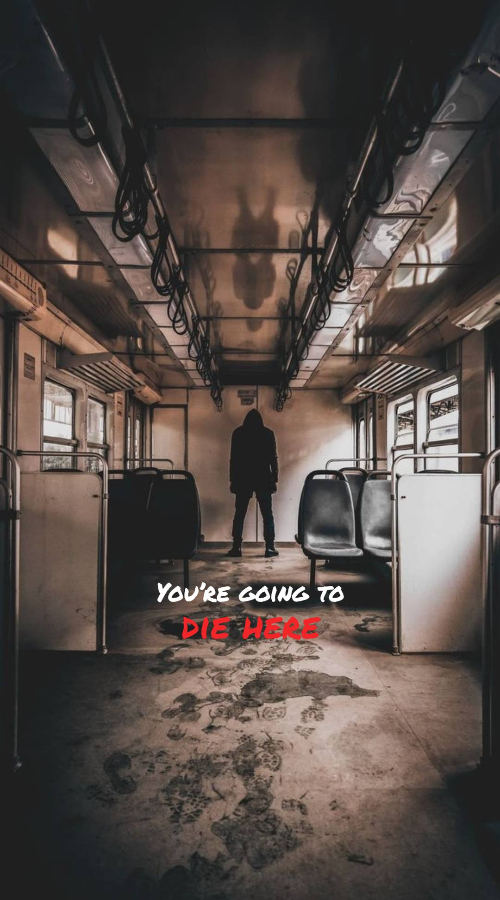 A black ghost standing on a deserted bus is staring at you. The caption on this spooky iPhone wallpaper is just like the devil's whisper. You must be scared.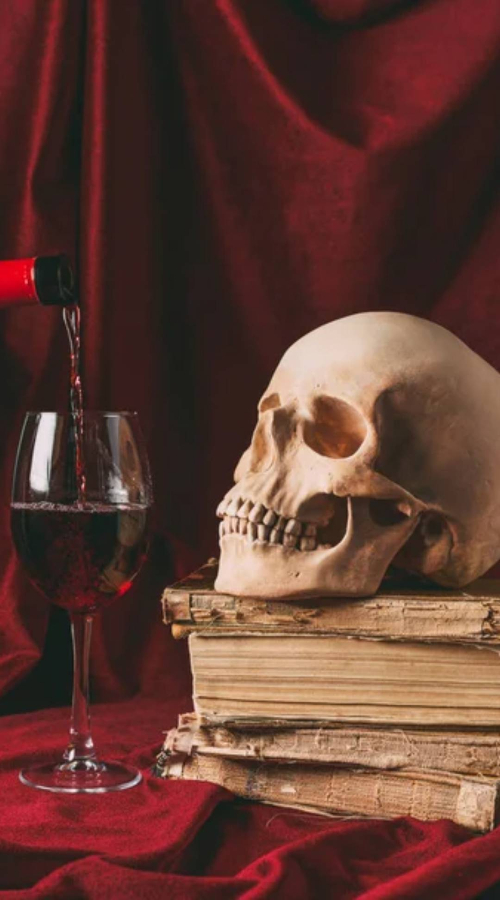 A skull is put on the shabby books. The red wine next to the skull is just like blood. This must be your great spooky Halloween iPhone wallpaper.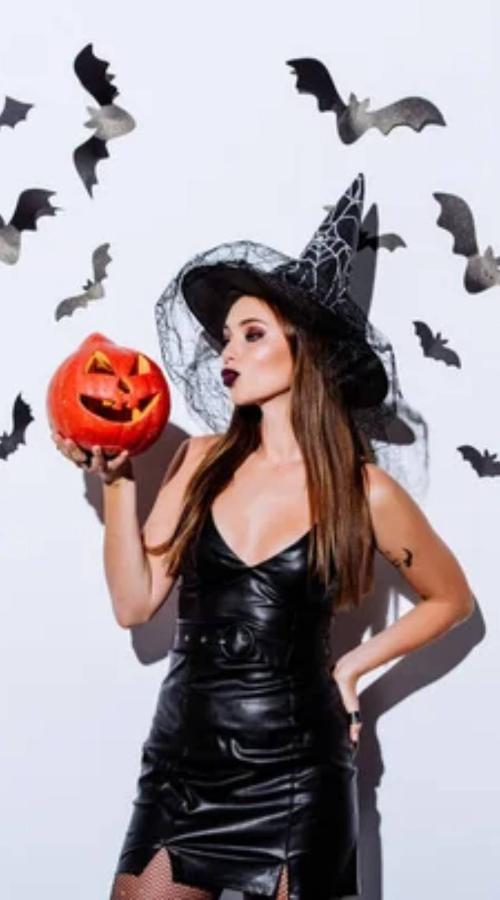 In this wallpaper, a witch is holding a pumpkin, pretending to kiss it. The bats flying around her make this wallpaper weird.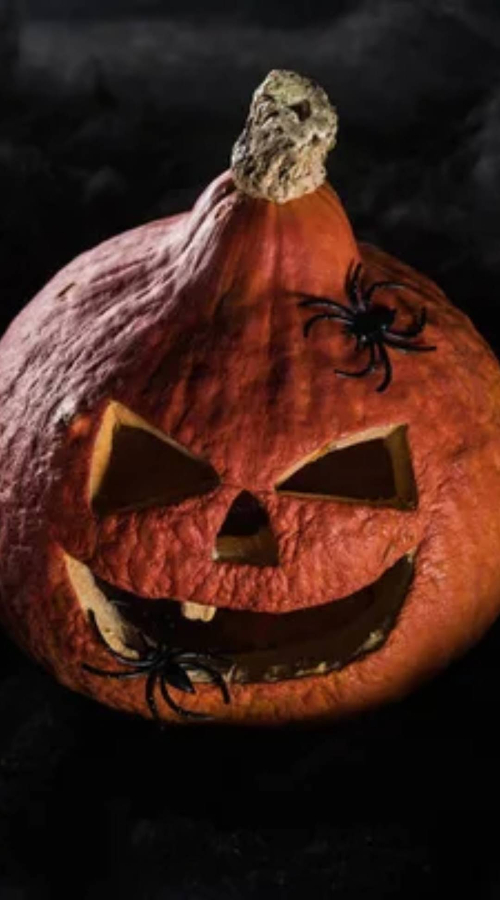 Pay attention, the wicked pumpkin is looking at you with its empty eyes. The spiders crawling out from its mouth make it one of the spooky Halloween wallpapers for iPhone.
Cool iPhone Halloween Wallpaper
If you prefer cool Halloween iPhone wallpapers, here we have provided some for your needs. Lead the fashion among your friends with the cool Halloween wallpapers below.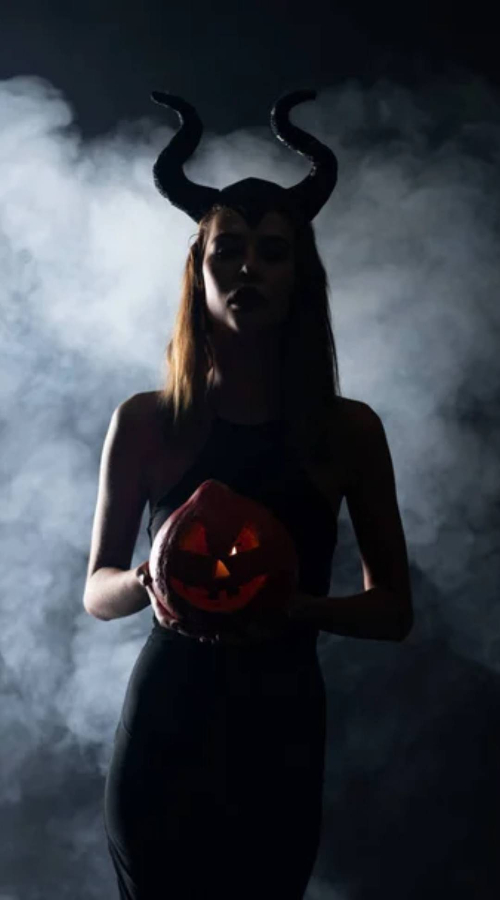 Look here, a witch is approaching you from the fog. The dim environment makes her unclear expression much more weird. Her slightly raised chin indicates that she is an arrogant powerful woman.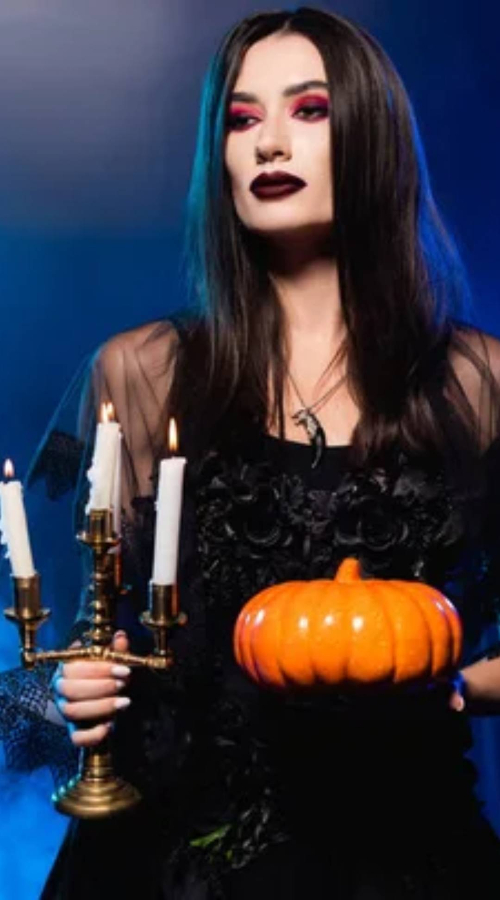 The emotionless eyes of the elegant woman indicate that she despises anything.
Funny iPhone Halloween Wallpaper
Do you want to feel happy every time you take your phone out of your bag and unlock it? Here we have listed some funny Halloween iPhone wallpapers. Bring a good mood to everyone who sees your phone screen.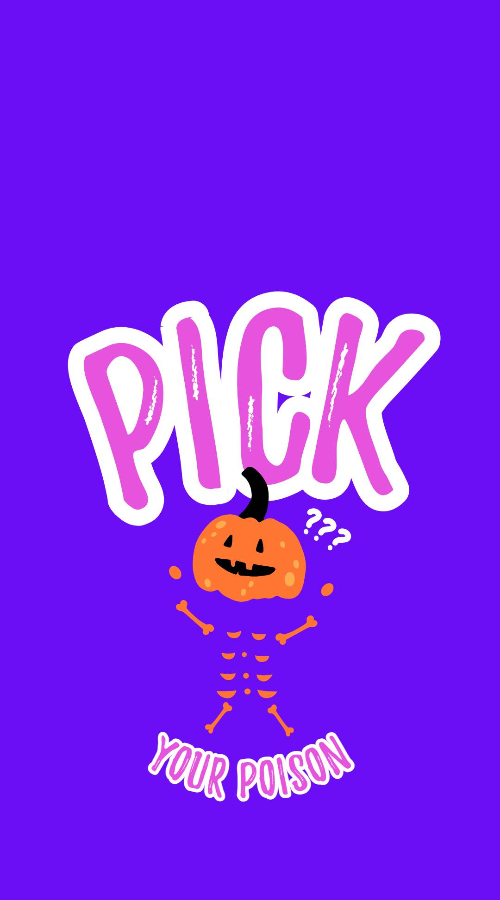 The questionable expression of the pumpkin is amusing, right? It's funny that his skinny body is extremely uncoordinated with his heavy head.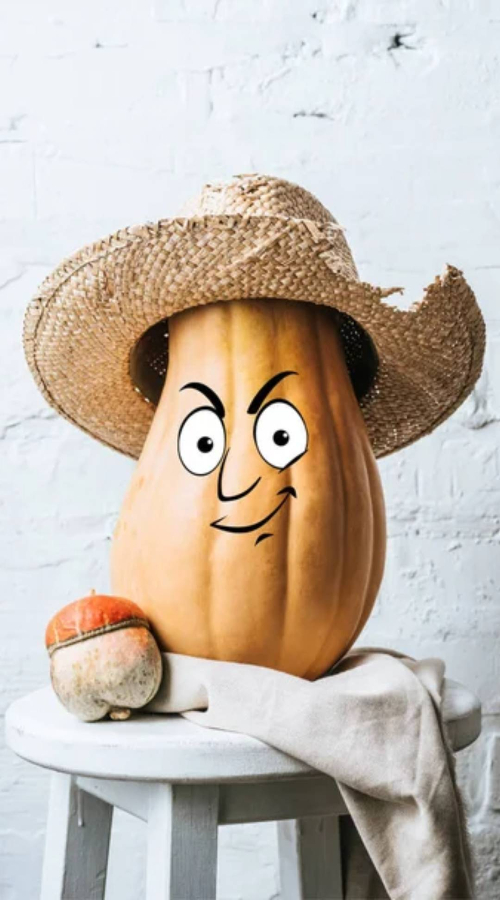 Add an evil emoji to the pumpkin on the desk. Make the pumpkin alive, I'm sure this will amuse the people who see it.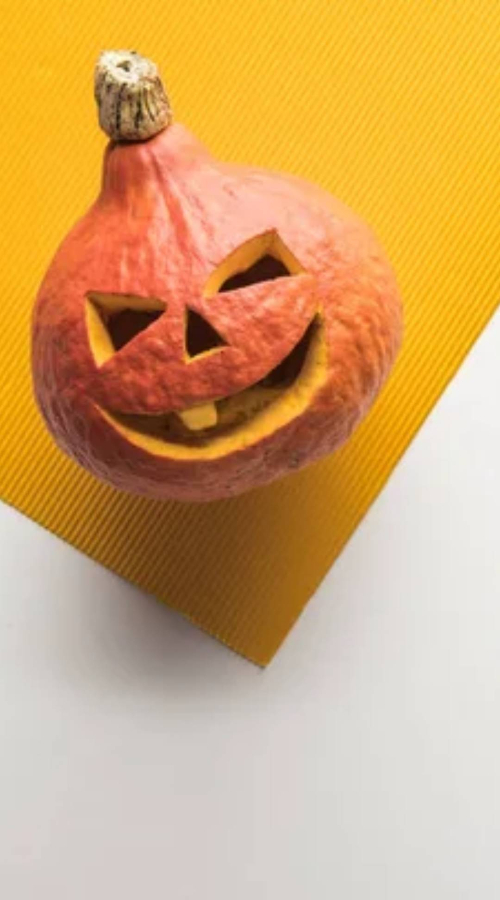 The pumpkin on the phone screen is smiling. It's a little bit funny, isn't it?
The man in a blue hoodie is holding a pumpkin in his hand. The scared expression on his face is the same as the pumpkin's. A hint of fun in the weirdness, right?
Creative iPhone Halloween Wallpaper
Are you looking for a creative Halloween iPhone wallpaper to stand out from your friends? You've got to the right place. Below are some creative Halloween wallpapers for iPhone. Give your phone a new look in a more creative way.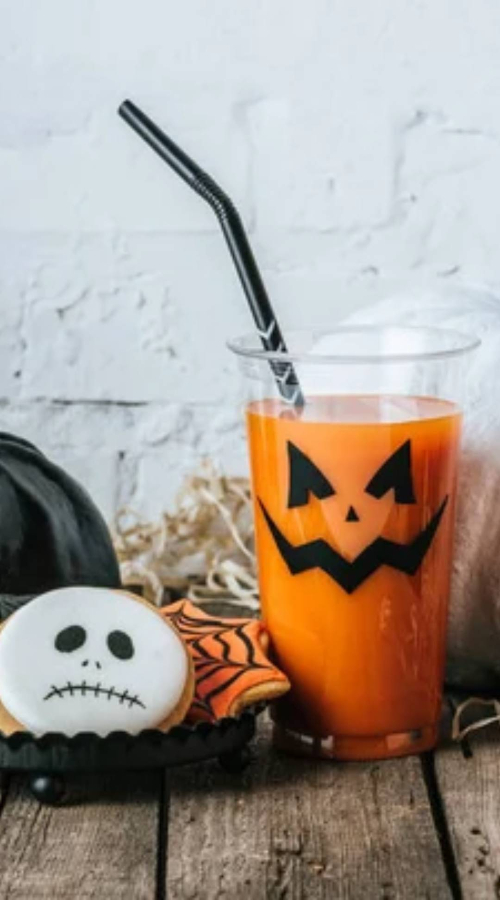 The pumpkin juice in the glass, along with its wicked expression, has transformed the pumpkin into another kind. This is a creative iPhone Halloween wallpaper.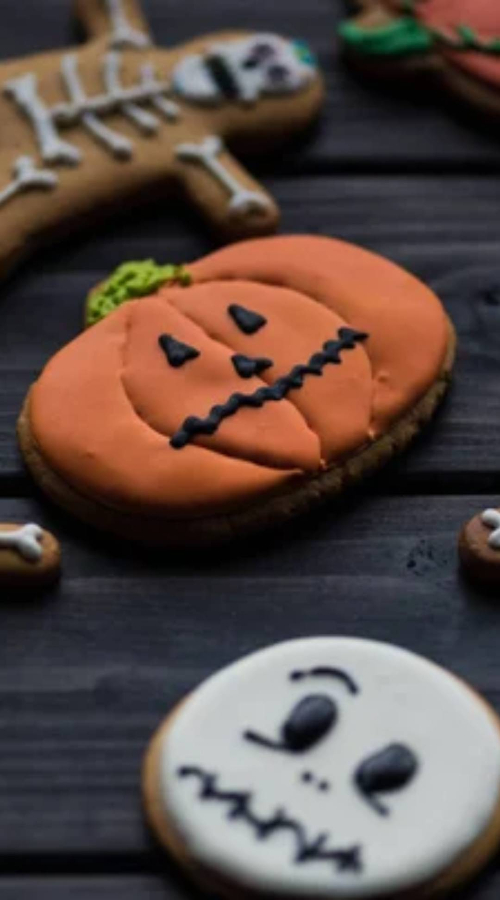 Look here, there are a range of weird expressions painted on the pumpkins, ghosts, and skull-shaped cookies. It seems that these cookies can talk and scream. Give your iPhone a novel makeover with this creative Halloween wallpaper.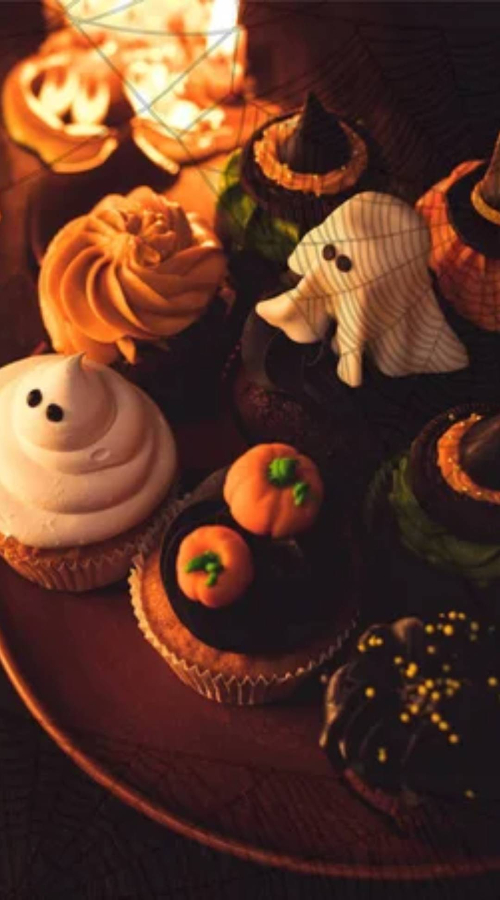 In this wallpaper, there are many cupcakes on the desk. The decorations on them are all the Halloween elements: pumpkins and ghosts. Don't you think the ghost-shaped cream is funny and creative?
Simple Halloween iPhone Wallpaper
Sometimes, simple is the best. If you prefer a simple design, you can use the Halloween wallpapers below to give your iPhone a minimalist outlook.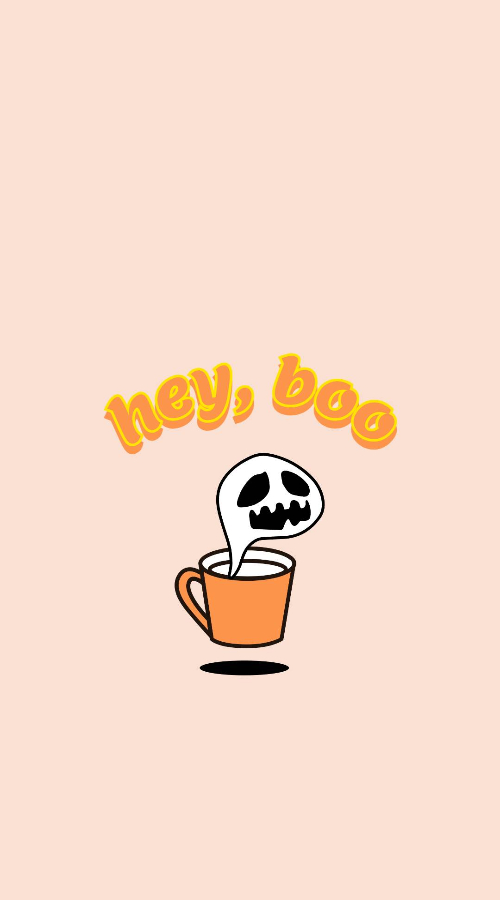 This is a cartoon wallpaper. The ghost is escaping from the cup, it's interesting, right? With a simple design, this can be your good choice.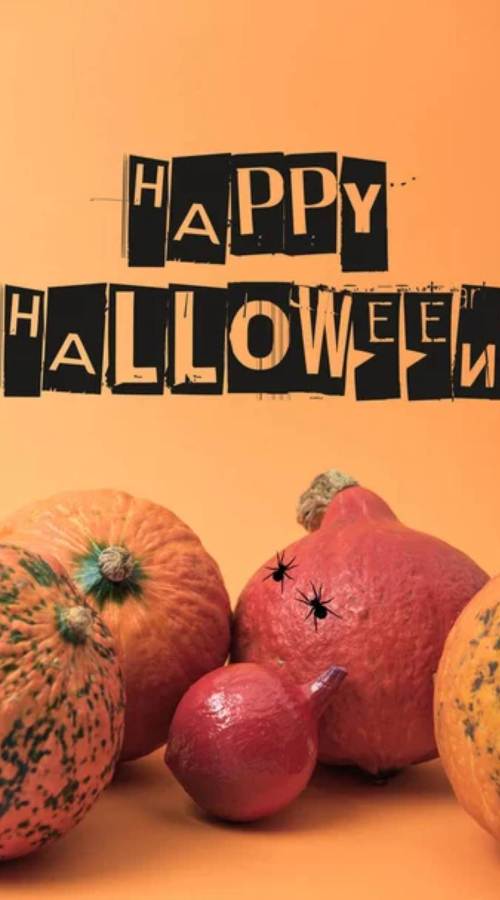 Several pumpkins are put together on the desk. This is a simple iPhone Halloween wallpaper. The caption "Happy Halloween" indicates the theme.
Create Your Unique Halloween iPhone Wallpaper