Why Do People Swear by Fotor's Blur Photo Editor?
Level up the texture of a photo like a pro with photo blurring

Although you may not be a professional photographer, and you do not know the ins and outs of focusing, you can still make your image look outstanding by simply adding a bit of zest to it with a blur. Here is a little tip for you to add that blur using Fotor's blur image tool. It was created with advanced digital technology, helping you emphasize the subject, and blur image background or blur other parts that you don't want lapping up all the attention precisely. You will get a professionally blurred image in a few clicks.

Different blur effects option meeting your needs

Fotor has three different blur effects for you to choose from within "Tilt Shift". The first blur effect is "Circular", which allows you to focus on a particular part of your image, and it will be encased in a blurry circle. The second is "Linear", which lets you highlight a specific part of your image in a horizontal mini model. The third one is "Tilt-Shift Brush", which means you can use a brush to affect any part you want. All of them are based on what you like to do and need to do to blur your images.

Combine blur photo with text for a greater impact.

How do you make the text on a photo stand out? Blurring an image completely and adding text on top of that is a great way to capture people's attention easily. Use Fotor's blur image tool to soften your images first. On the blurred image, you can add the text font and color to the photo, make the mysterious atmosphere your photo exudes. You can use it in your promotions or social media pages and have a big impact.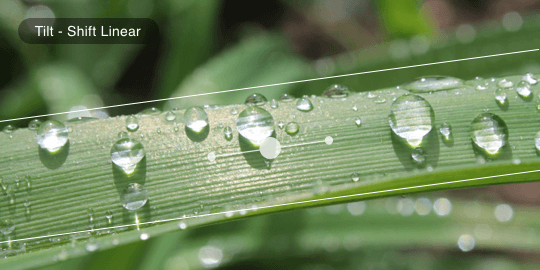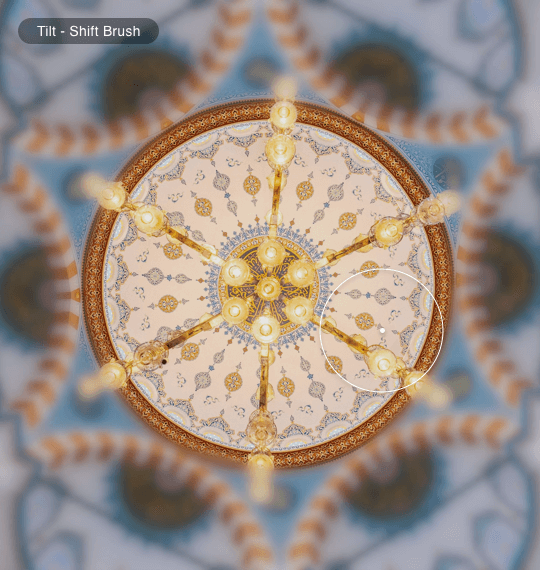 Blurring Photo Backgrounds Has Never Been This Easy!
The blur effect is the best to highlight and focus your images by blurring their backgrounds. Fotor's photo blur tool can help you achieve this effect in just a few clicks! You can choose the NORMAL mode to blur circularly or linearly, or use the BRUSH mode to brush any parts you want to blur.
Reach Creative Perfection with Fotor's Blur Effect!
How to Blur an Image?
1

Open the photo you wish to edit with Fotor, click "Edit a Photo", and click "Effect" on the left dashboard.

2

Choose the Normal blur style "Tilt-Shift" or Special blur style "Tilt-Shift Brush" mode before blurring the picture.

3

Choose "Circular" or "Linear" of "Tilt-Shift" blur effect.

4

Apply the Blur effect, distorting and changing your image to maximize the effect.

5

Save your work, choosing the format and size you wish.
Frequently Asked Questions
What is blurring in image processing?
Blurring is applying a low pass filter to an image. In Fotor, blurring an image is very easy. It was created thanks to advanced digital photography technology. You just need to click "Tilt-Shift" to blur your photo in just a few clicks.
How can I edit blurry pictures?
Fotor is an all-in-one online photo editor. You can use text, stickers, or frames to edit your blurry pictures. Add text to a blurry image to highlight your theme. Add a photo frame to your blurry image to decorate your photo and make it even more meaningful. Try Fotor now!
How do you make the background blurry in a photo?
1. Go to the Fotor online photo editor and click "Edit a Photo".
2. Click "Effect" on the left dashboard, click "Tilt-Shift" to blur your image background.
3. Apply the blur effect, share, and save your blurry image.
Fotor is not just Providing the Best Blur Photo Experience
The Best Free Online Photo Blur Tool
Don't know how to blur the background in your picture? Fotor's image blur tool can easily help you blur any part of your photo or make certain parts stand out with just a few clicks! Try Fotor's blur effect now!