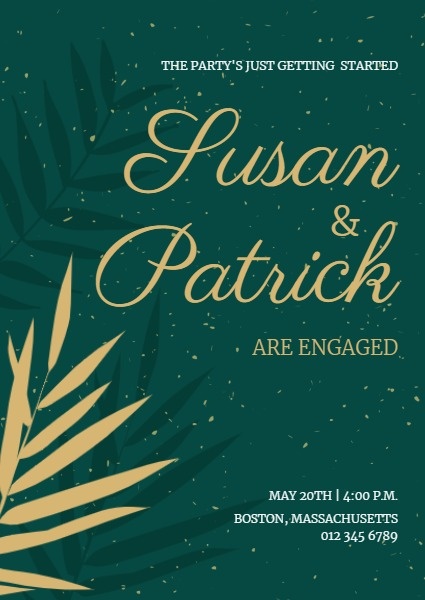 Top reasons to use Fotor's Green Engagement Invitation invitation maker
Fotor provides a various selection of invitation templates to design personalized and stunning invitations with Fotor's invitation maker, you will easily create meaningful and beautiful Green Engagement Invitation invitation cards within a few clicks.
Popular Invitation Categories
---
Similar Invitation Templates Recommendation
Using Fotor's invitation maker in 4 easy steps
1

Open Fotor's Design feature and select Invitation template.

2

Select the preset template and simply drag and drop your photos onto the template, or design your invitation from scratch.

3

Manage overlays, backgrounds and text to maximize your design.

4

Preview, select your format and size if desired, and save your work.
Fotor is not just providing the best online invitation maker
Best online invitation maker
Fotor's invitation creator provides various of invitation templates to help you design customized invitations cards online with ease. Try Fotor's invitation maker to send out invitations for your special occasions now!