Understanding how to add links to your TikTok profile is crucial if you want to maximize your use of TikTok. In 2023, the popularity and influence of this social media platform is undeniable, making it a great opportunity for individuals and businesses alike.
In this article, we will tell you all the information you need to know on how to add link to TikTok bio, containing what is TikTok bio link, why need to add, what types links can you add, and also the most important how to add link to TikTok bio. Please read on to explore more.
What Is TikTok Bio Link?
TikTok bio link refers to a feature on TikTok that allows users to include a clickable link in the bio section of their TikTok profile. The link directs viewers to an external website, social media profile, online store, or any other destination the user wishes to promote or share.
The TikTok profile link feature is particularly useful for content creators, businesses, and influencers who want to direct traffic to specific pages, products, or other content outside of the TikTok platform. TikTok users can include a clickable link in their profile, thus providing their audience with an easy way to get more information or to interact with their brand outside of the TikTok app.
Why Need to Add a Link to TikTok Bio?
Adding a link in your TikTok bio can provide more information, drive traffic and facilitate interactions with audience. There are multiple benefits and purpose to add link to TikTok bio, and following are the reasons why individuals and business choose to add links to profiles:
Promote External Website: If you have a personal website, blog or portfolio, adding a link to your TikTok profile can drive traffic to these platforms. It allows you to showcase your work, share more content, or provide more information about yourself or your brand.
Drive Viewers to an Online Store or Product: If you sell products or services online, your profile link can be used to redirect TikTok users to your e-commerce site or a specific product page. This can help increase sales, generate leads and expand your customer base.
Build Social Media: If you have active profiles on other social media platforms, you can include links to these accounts in your TikTok profile. This way, your TikTok followers can connect with you on other platforms, increasing your reach and engagement on social media.
Collaborations and Partnerships: Content creators and influencers often collaborate with brands, other creators or organizations. By including a link in their profile, they can provide an easy way for potential collaborators or partners to reach out to them for business inquiries, sponsorships, or partnership opportunities.
Event Promotion or Ticket Sale: If you're organizing an event or selling tickets to a concert, seminar, conference, or any other gathering, adding a link to the ticketing site or event details can help increase visibility and ticket sales to TikTok's audience.
Fundraising and Charitable Causes: Non-profit organizations and individuals can include a link to a donation platform or crowdfunding page in their TikTok profile. This makes it easy for viewers interested in supporting the cause to donate.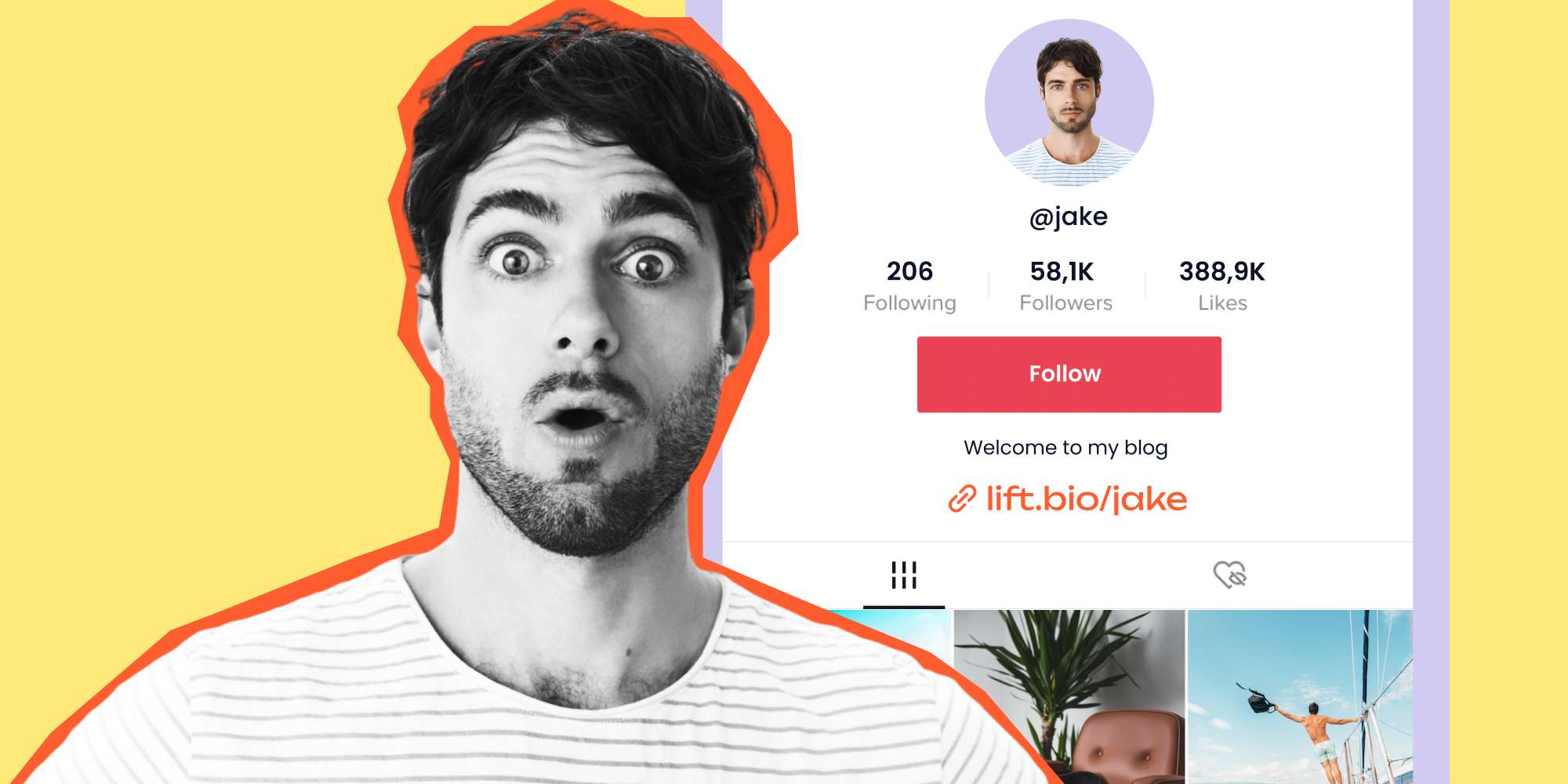 How to Add Link to TikTok Bio?
Adding clickable links to your TikTok profile is a feature available to certain TikTok accounts, usually those with more followers or verified status. Here's a general guide on how to add a link to your TikTok profile, if you have access to the feature:
Open TikTok and log in to your account.
Tap on the Profile page and click "Edit Profile" button to edit your profile information.
Look for the "Website" or "Bio Link" field. In this area, you can enter the URL you want to add to bio.
Put your link in the provided field. Make sure to double-check the link accuracy.
Click "Save" button in the top right corner of the screen to save your setting.
Now, the link should be clickable and visible in your TikTok bio. Please note that the availability of the bio link feature may vary depending on factors such as your account verification status, number of followers, or regional restrictions. TikTok may also make updates or changes to its features after the cutoff date for the information I have provided.
What Types of Links Can You Add to Your TikTok Bio?
On TikTok, you can add various types of links to your bio depending on your goals and what you want to promote. But you want to make sure that the links you add are relevant, trustworthy, and in line with TikTok's community guidelines. Here are some types of links you can add to your TikTok profile for your consideration:
Website or Blog: You can add the URL of your personal website, blog or portfolio to direct TikTok users to your online presence outside of the platform. This is useful for showcasing your work, providing more information, or sharing long-form content.
Social Media Profiles: You can add links to your profile on other social media platforms such as Instagram, Twitter, YouTube or LinkedIn. This allows TikTok users to connect with and follow you on different platforms, expanding your social media reach.
Online Stores or Products: If you have an e-commerce site, you can add links to specific product pages or online stores. This way, TikTok users can easily access and purchase your products or services.
Music or Sound Platforms: If you're a musician or music creator, you can add links to your tracks or albums on platforms like Spotify, Apple Music, SoundCloud, or YouTube Music.
News Articles or Blog Posts: If you have been published in news articles or written blog posts, you can provide links to these publications or blog sites.
Portfolio or Creative Work: If you are a creative professional, such as a photographer, artist or designer, you can add links to portfolio sites or platforms.
Contact or Booking Information: If you offer services or collaborations, you can add your contact information or a link to a booking platform.
Conclusion
Adding links to your TikTok profile is an effective way to maximize the reach of your content and drive traffic to your desired destination. Embrace this feature in 2023 and take advantage of the opportunities it presents for personal branding, business growth, and audience engagement.
In this post, we have introduced how to add link to TikTok bio, including TikTok bio link introduction, why to add, what to add and how to add link, bringing the detail information and step-by-step guides. Hope this article can be helpful to you!