Don't know how to design a birthday post and add a birthday caption? Don't worry! Fotor's talented designers have created hundreds of beautiful birthday post templates for you to create unique birthday posts with Fotor without any design experience. Using Fotor's range of editing and design tools, you have full control over the look of your design. Combine with Fotor's text tool and beautiful fonts, you can add a caption to your post that matches your personality!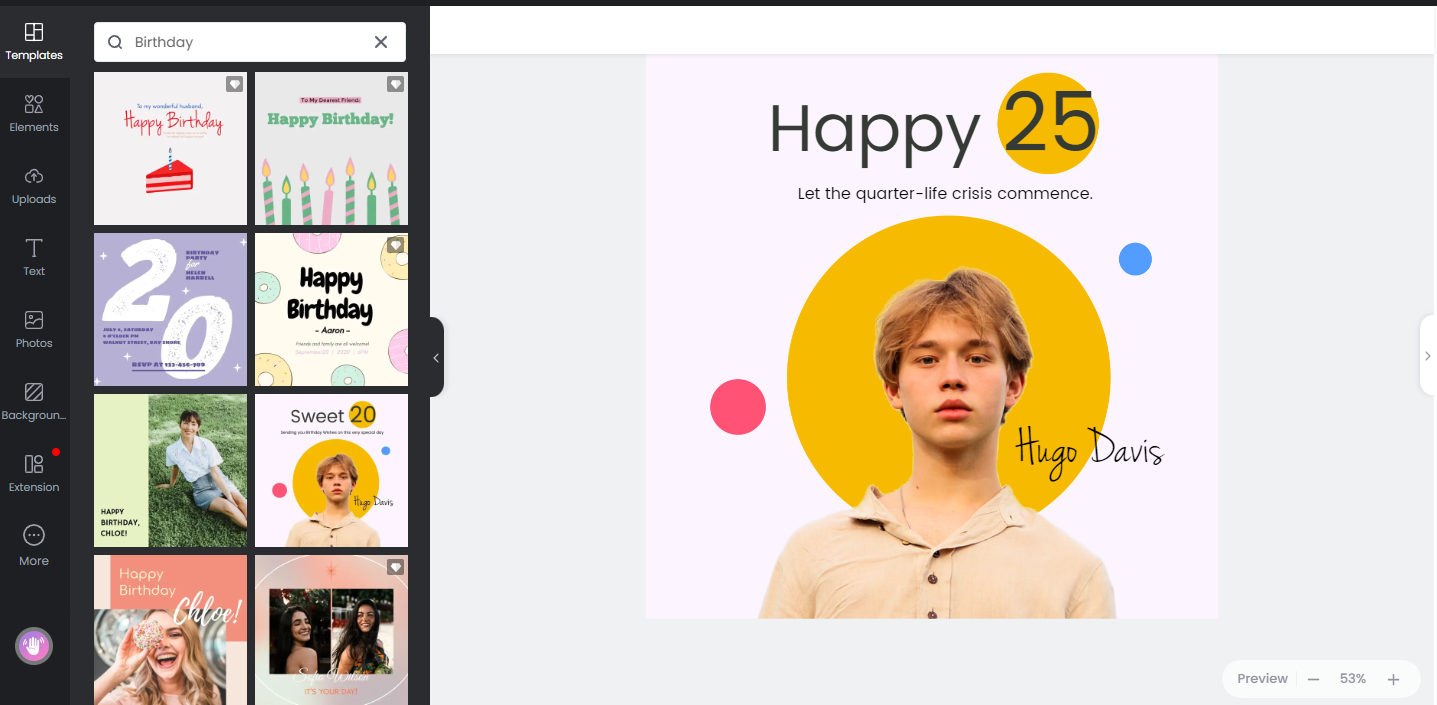 Let's see how to make an Instagram post using Fotor's Instagram post maker:
Open the birthday Instagram post templates center , and choose the one you like.
Replace the text and images in the template with your 25th captions/quotes and photos. Or you can design your post from scratch and add captions using the Text tool.
Then, get your wheels rolling. Decorate your post with some creative elements, such as stickers, icons. You can also change the color and font.
Click the download button in the upper right corner of the canvas to download your post design in JPG, PNG, or PDF format.
That's it! You've got it all figured out how to create a stunning Instagram post with a birthday caption.
You can expect a lot more surprises from Fotor! If you think a story is a better way to get into the birthday vibe, Fotor also offers awesome Instagram birthday story ideas. Best of all, it also covers a wide range of styles of design templates, so whether you want to create a personalized birthday invitation for your big day or a birthday card for your loved ones, Fotor's design tool have you covered!
Read More Birthday Captions:
Conclusion:
When it comes to posting images on Instagram, captions are the cherry on the cake. These suggestions ought to come in handy if you're looking for a great way to add a 25th birthday caption to your photo. Make sure you had a nice time commemorating this special day, no matter what you decide to write! And finally, happy birthday!